Janelle Monáe Reveals Important 'Dirty Computer' Messages & Meanings
By Nicole Mastrogiannis
April 20, 2018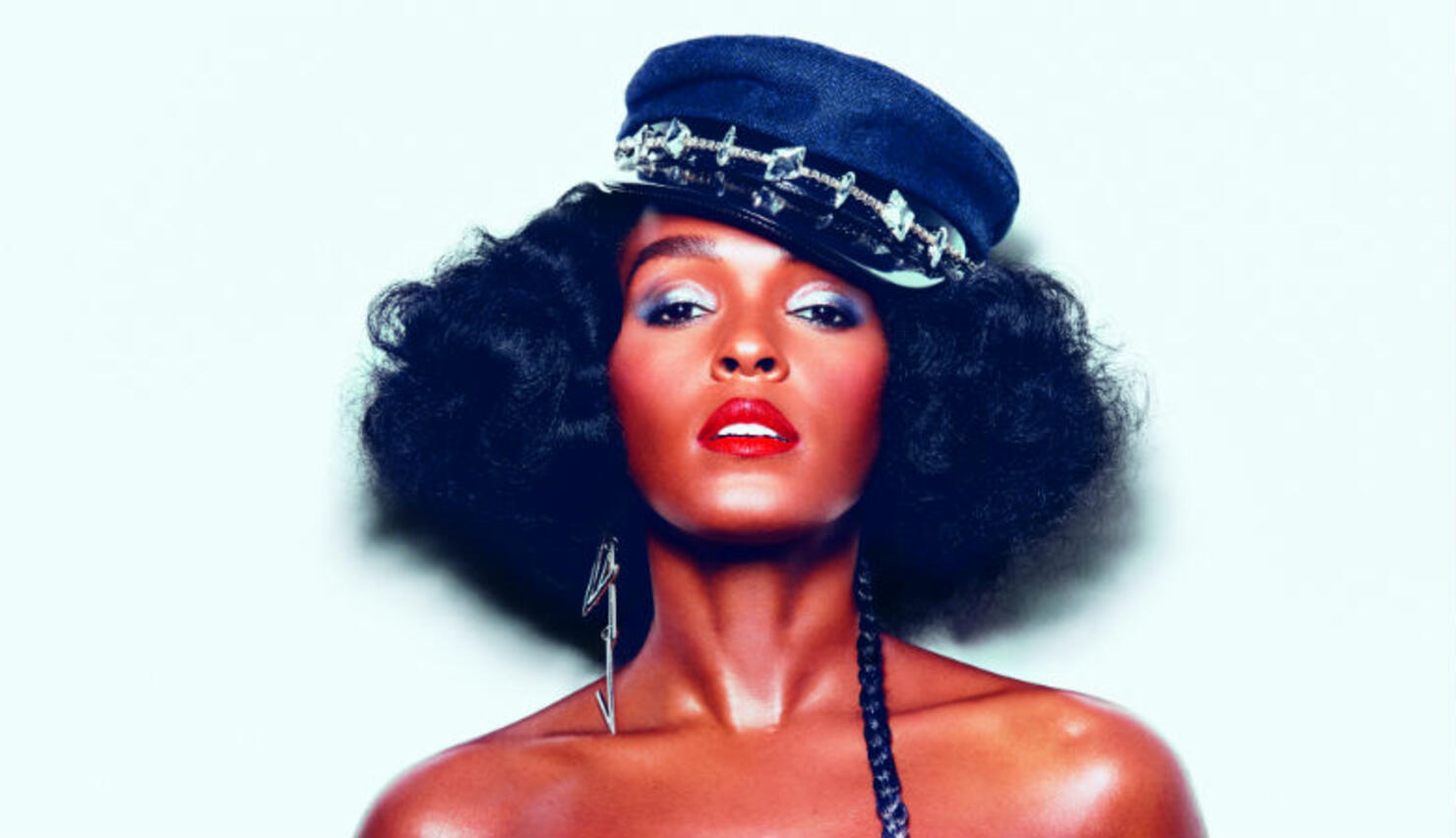 Janelle Monáe's new album, Dirty Computer, has finally arrived. The LP (which follows 2013's The Electric Lady), is her third, and the recording artist introduced fans to her new music by first releasing not one, but two new songs from the record, the '80s inspired "Make Me Feel" and raw, anthemic "Django Jane."
Dirty Computer is an album with a purpose and full of important messages like freedom, female empowerment, self-love and more. Janelle describes her new album as a journey, and points out that the record is broken up into three parts. The 32-year-old explains to iHeartRadio:
"The first four songs are the reckoning; realizing what you mean to this society. The middle half of the album, is the celebration; celebrating your dirt, celebrating being a 'dirty computer.' And then you kind of go through the fear of what that means to stand up for yourself and those who are oftentimes marginalized. And it leads you to the reclamation. Reclaiming what it is to be an American. I too am American. My ancestors built this place. So, it goes through phases. Every song depends on the next song."
During an exclusive interview with iHeartRadio, Janelle opened up about what Dirty Computer means to her, why this music is so important, the inspiration behind some of the new songs, the messages fans will take away from the new album, and more. Read on below.
The meaning behind the album's title Dirty Computer:
"I had the title Dirty Computer in concept before I even made my debut album, The ArchAndroid. Dirty Computer is a project that I put off for a minute, because I knew that it would take a commitment from me to dig deep in vulnerability, honesty, all my bugs, and my viruses. We all come from the dirt. I also see us as computers. We're downloading, uploading things in our brains, in our hearts, and some of the things that make us unique can be seen as these bugs, and these viruses. And for me, I see all my bugs and viruses as features, as attributes. This album is about celebrating other Dirty Computers who have been pushed to the margins of society. This album is about reckoning what it means to have your rights trampled on and to face opposition, perseverance. It's a lot of dance to you, love more. This album is centered and rooted around love. And no revolution, in my opinion, will last if we don't speak out of love. If we're not listening to understand, but listening to respond, we're screwed. And so Dirty Computer is a gift that I feel very honored and privileged to give. I hope that all the Dirty Computers around the world feel heard, feel seen, and feel celebrated."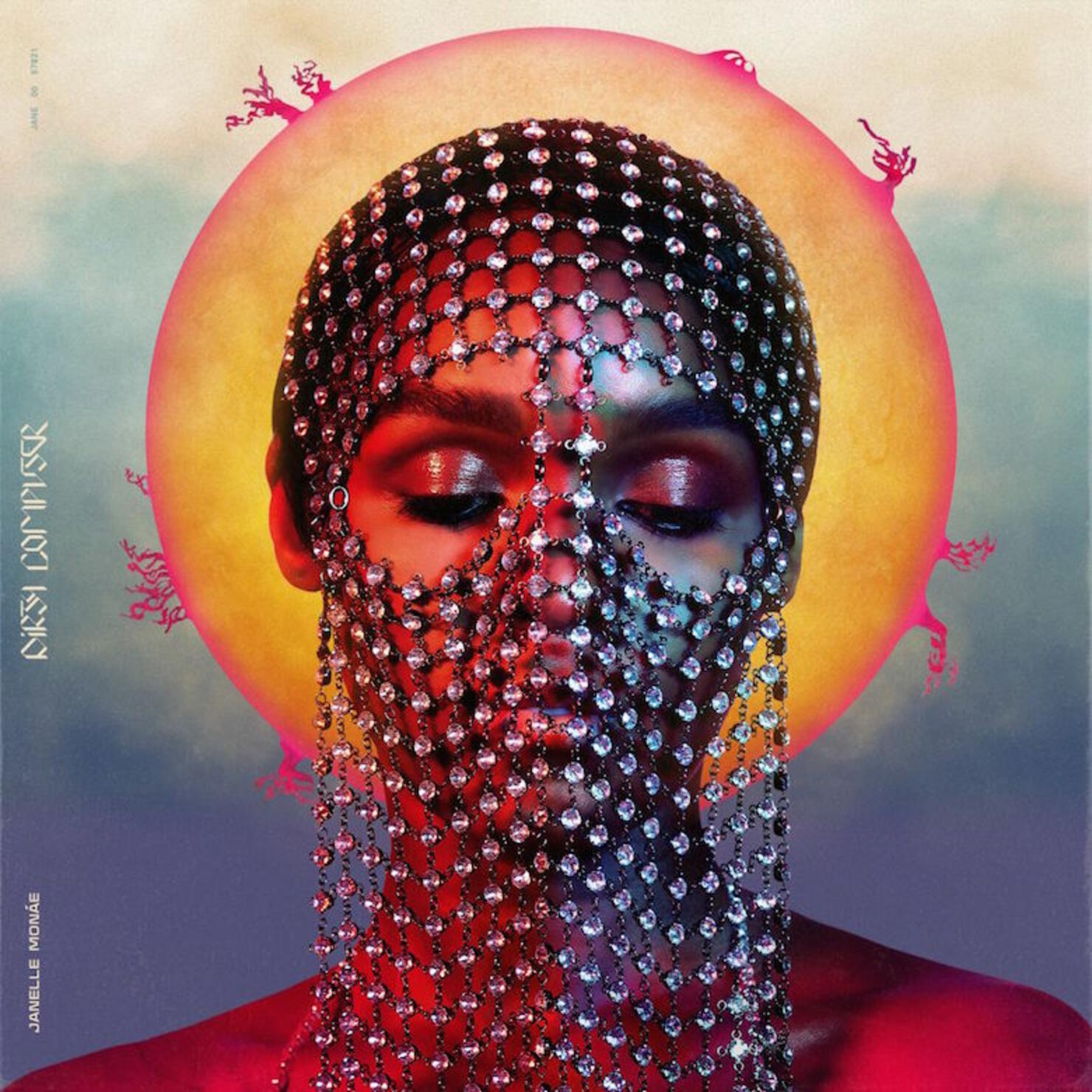 How making Dirty Computer was like therapy for Janelle:
"Writing and recording Dirty Computer was a process. There were times that I would storm out of the studio because I was so frustrated. As I was writing songs like 'Django Jane,' or 'I Got the Juice,' or 'So Afraid,' those songs were inspired by turning on the TV and seeing my rights as a woman being trampled on. You know, somebody trying to take my agency, take off the makeup, take off Janelle Monáe the artist. I'm a young, black woman living in America. What is that like for me? If I didn't have this, how am I viewed? How am I seen? And just speaking about being a woman, and also growing up to parents who were working class. My grandmother picked cotton in Aberdeen, Mississippi. And having to deal with the thought process of feeling like a second class citizen. This is me not speaking as an artist, this is speaking from a human being in America, feeling like the leader of the free world and that regime just views those that I love, and myself, as secondary. So, when I was working through all that anger, and through that pain, I found peace. I had therapy. I got to really work through it and my goal was to just get it all out. There were some fun moments too. Like making, 'Make Me Fell' and 'Pynk,' which are more of the celebratory songs on the album, I had a lot of fun. I mean, I went through a lot and I had a great team around me that made me feel comfortable in all my mess, in all my gray area. It wasn't about being perfect, singing perfectly. It was about being honest and it was about being vulnerable."
How love is a message the root of Dirty Computer:
"That love is at the root of this album. That I'm leading with love. I dealt with a lot of anger; the sting of what it feels to have your rights trampled on as a woman, as a minority. Somebody telling you your existence is wrong and you have to be more submissive and trying to take your agency. All those things bothered me, but there was a quote, and is a quote on the album from Stevie Wonder. And I may not get all the words right, but he said, 'Don't let your words of anger get in the way of your final expressions. Let your final expressions be words of love.'"
Why the songs on Dirty Computer are so important:
"I think that the experience of what it is like to be a young, black, African American in society and to be a part of the black girl magic tribe, I think I can't tell you enough how important it is for us to tell our stories. So this whole album, in my opinion, is important. People listening to the album shouldn't stay down. I know we can get frustrated at things, and I think that there are pick me uppers on the album like, 'I Got the Juice,' to 'I Like That,' to 'Make Me Feel,' to 'Django Jane,' to 'Pynk.' I could go on and on and on. But, I just feel honored if anybody loves the music, one song or none of the songs. It's my gift. I feel privileged to be able to give it."
The meaning behind "Make Me Feel":
"That song is like my inner spirit, my most non-judgemental, free self. That's what makes me feel captured, from the visual to the lyrics, it's a spirit, it's an energy on that song. The inspiration was just thinking of how some people can feel like they need to change things about themselves. You know, who they love, or how they dance, or they may not fit in necessarily. But when they hear 'Make Me Feel,' my hope is that they feel seen, that they feel heard, that all the free spirited, wanna-have-fun beings, who feel like they don't have room to do that, feel empowered to love themselves and dance like nobody's watching."
The meaning behind "Django Jane":
"'Django Jane' was inspired by black women, black girl magic period. Feeling like my rights had been trampled on. The black woman hasn't been celebrated enough. Turning on the news, seeing the amount of deaths, the amount of disrespect for us, it was just a direct response to that, and wanting to make sure that black women had an anthem. I think that it's important that we have an anthem. We have artists who do a wonderful job of lifting us and I felt like there'll always be room to have more of that when we're constantly being stereotyped and told that we pushed images of us, not being the powerful, strong, magnificent human beings that we are, or something else. And so it's a celebration. It's a celebration of us."
Why "Make Me Feel" and "Django Jane" came first:
"I thought it was important to show the duality early on. For people to see the lens, through 'Make Me Feel' and 'Django Jane,' the lens of the album. For them to understand that I will be my complete, complex self on this project. And there's so many other sides they haven't seen, and so I'm excited, and nervous, and afraid all in one. But mostly excited for people to see the dimension of who I am as an artist. And I just thought that when you have a song like 'Django Jane' that is really not letting up off your neck, especially when it comes to women's rights, and self love. And then you have a song like 'Make Me Feel' that is a real party starter. I thought balance was important. I thought that they balanced each other. They're sisters to one another; balance in all things."
The importance of album visuals & artists Janelle is inspired by:
"I think that we'll get a perspective that we haven't seen in awhile. We shot a narrative film, I like to call an 'emotion picture,' with the project. And, you'll be able to dig deeper in the story, in the world that is Dirty Computer. I'm excited to give an experience. I'm inspired by my favorite artists, Michael Jackson, Prince, even Beyoncé, David Bowie. Everyone who took visuals seriously, took concept albums seriously. I really do care about an experience as an artist. I didn't want to come back out and give anything half assed. I wanted to give my best. And then if that's not enough, then that's fine. But at least I know that I was very honest, and I cared. I really, really care about giving the world a soundtrack that brings them together, and that leads with love. Love, love, love"