Keith Urban Talks 'Graffiti U,' Julia Michaels Collab 'Coming Home' & More
By Nicole Mastrogiannis
April 26, 2018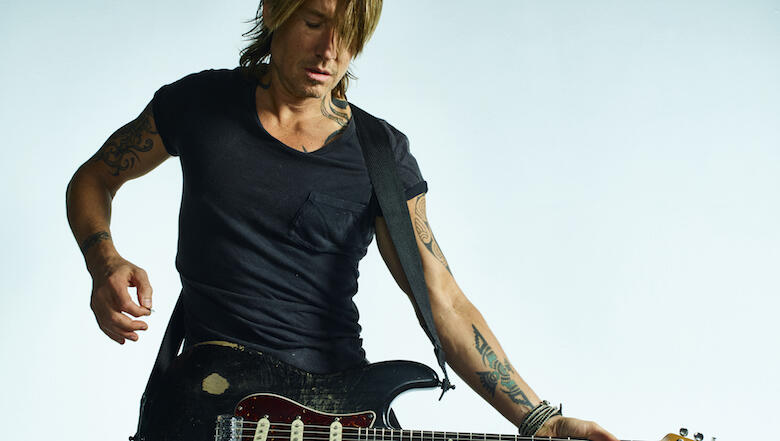 Keith Urban's 10th studio album, Graffiti U, has officially arrived. The country superstar's latest LP follows his 2016 Ripcord album, and features 13 new songs, including its lead single "Female," "Parallel Line," and his most recent single "Coming Home," which features pop star and talented songwriter Julia Michaels.
Graffiti U also showcases some very eclectic features like Lindsay Ell ("Horses"), rising country star Kassi Ashton ("Drop Top"), and pop singer/songwriter Shy Carter ("My Wave").
The Meaning Behind the Album Title: Graffiti U
Keith exclusively tells iHeartRadio that this album "felt very artistic, musically," while his previous two albums were "very energy based." So, the artistic qualities in Graffiti U are what gives the record its name. He explained:
"The last two albums were very energy driven. Fuse and Ripcord, the names were very energy-based and this album felt very artistic, musically, and very pure in its expression. So the word 'Graffiti' kept coming to me. I thought it fit really well. And the 'U' was simply the listener, the inclusiveness of the listener, because that's the other part of what we all do. We make music and then somebody, hopefully, wants to listen to it. So 'Graffiti You' became Graffiti U, the letter, because it's the first letter of my last name."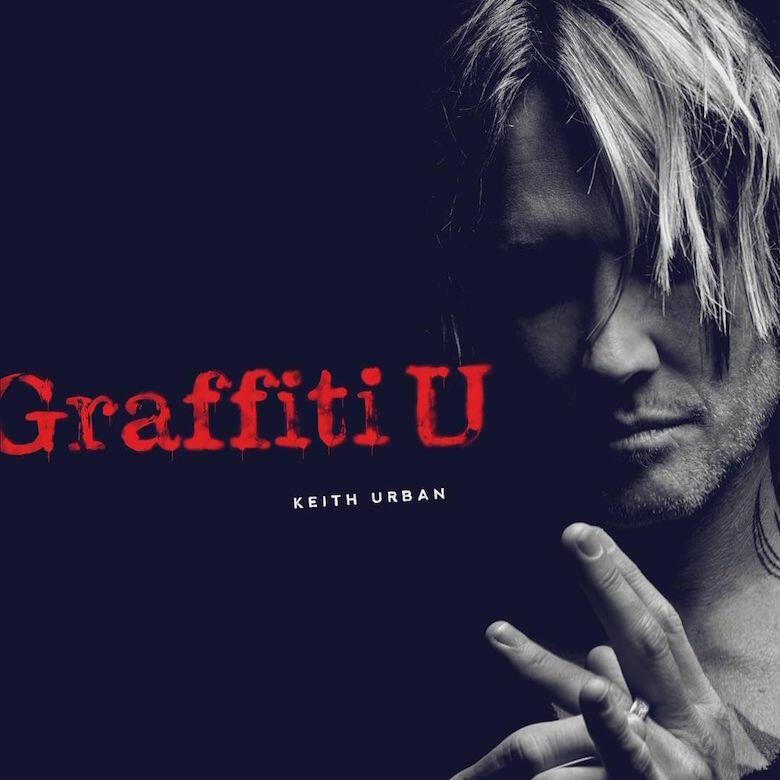 The Story Behind "Coming Home"
Keith's third offering from Graffiti U is his collaboration with Julia Michaels, "Coming Home," which also samples Merle Haggard. Julia took the pop world by storm last year, and has written hit songs for many of the biggest pop stars.
In "Coming Home," Keith is saying that there's just no place like home, and in the song, he sings, "The place that I know, where they all know me/I gotta get back now to the ones who love me/Wrap myself around you, never let you go/There's nothing in the world that feels like coming home."
Urban says of how the song came together, sampling Merle Haggard, and working with Julia:
"I put big windows in and as seemingly simple as that sounds, that amount of natural light coming into the studio every day, which is mostly when I record, I don't record at night, was great. It's a very spirited, great energy in the studio. I think that really came through on the album a lot. I heard [Julia's] EP, a while back. She put out a song called 'Issues' and I loved it. And then I got her EP, and there's maybe only seven or eight songs on it, but I literally loved every single song on that record, and I thought, I just got to figure out if I can write with her someday and her and two other writers. We got together one day and we wrote a song called 'Gemini' that's on the album. And then I was working on this song called 'Coming Home,' and I just wanted some more color on finishing out the song, so I called in Julia, and she helped me finish it out and then sang on the bridge. We got to do it at the ACMs, and that's the first time we ever played that song in front of an audience; it was a little nerve wracking. This song was written on the foundation of a Merle Haggard sample taken from 'Mama Tried,' and so Merle was a writer on the song as well, so it's a nice eclectic mix. I wanted to write something from that famous guitar lick in that song. We took it from Haggard's record, sort of manipulated it a little bit, and then put some new chords around it and wrote this music track. And then what became the chorus was almost a stream of conscious when I was listening to the track. I just wrote, 'There's a place that I know where they all know me. I gotta get back now to the ones who love me, wrap myself around you and never let you go. There's nothing in the world that feels like coming home.' And it just all came out. And then that's what Merle's guitar lick made me feel. And it was a very important part of the song."
How "My Wave" Is Personal to Him
You might not expect a reggae song on a Keith Urban album, but here it is. "My Wave" may be a little outside the box for Keith, however, as he explains, it's a very personal song to him. He tells us:
"There's a song called 'My Wave' on the album, which is a reggae song basically. That's my life's philosophy of how I personally live my life, and that's a very personal song. I roll with the punches, I go with the flow. I used to fight against the tide but I've learned my lesson and now I know there's a better way to live your life. You gotta find your song and just sing it, and there's a better way to feel alright. Let it all go and let love take control."
On May 5th Keith will be performing during the 2018 iHeartCountry Festival in Austin, Texas, alongside a superstar lineup including, Luke Bryan, Dustin Lynch, Cole Swindell, Maren Morris, Sugarland, Luke Combs, Billy Currington, Dan + Shay, Jon Pardi and Brett Young.
Chat About Keith Urban Talks 'Graffiti U,' Julia Michaels Collab 'Coming Home' & More