Watch Kim Kardashian Get Real About Tristan Thompson's Cheating Scandal
By Hayden Brooks
April 27, 2018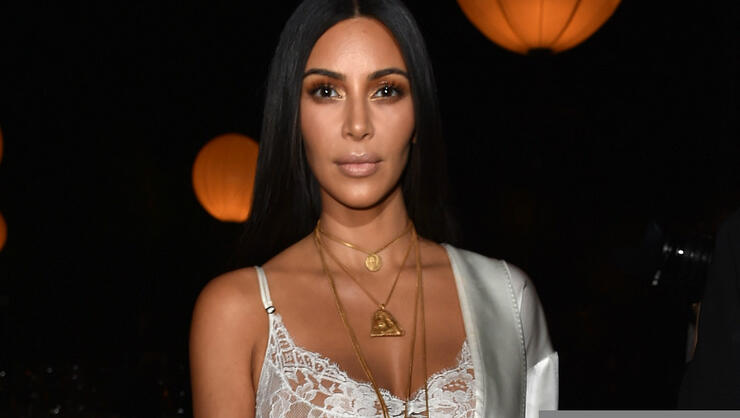 Kim Kardashian isn't holding back when it comes to Tristan Thompson's cheating scandal, which took the blogosphere by storm just days before her sister Khloe gave birth to her first child, True.
On Friday (April 27), Ellen DeGeneres released a teaser clip for the Monday episode of her daytime talk show, where the pop culture titan took to the host's couch and shared some real talk about the whole debacle. "I don't even know how to describe it, but it's just so f**ked up," Kim blatantly told the comedian. In a screener sent to DailyMail, the star also said that she's rooting for Khloe because "she's so strong and she's doing the best that she can." "It's a really sad situation all over," she added.
Still, you won't see Kim talking ill about Tristan similar to how she decided to handle her brother, Rob, and his blowout with Blac Chyna. "I made this rule with my brother [Rob, following his break up with Blac Chyna that] if there's baby involved I'm gonna keep it cute and keep classy and not talk too negative," she reportedly said. "Because one day True's gonna see this and it's just so messed up."
Just a few days ago, Khloe shared some optimistic words with her fans on her app amidst all the drama unfolding with the father of her baby. "I genuinely wish for all of my siblings that they find everlasting happiness in all that they do!," the socialite wrote in the post, which is titled "My Wish for All My Siblings." "Life is short, and at times, we put so many others before us, but one of our priorities should be our own happiness. Once you have that, it trickles down to everyone around us. I sincerely wish happiness and peace to my sisters and brother."
Earlier this month, it was reported that Kardashian was "distraught" over the reports that Thompson allegedly cheated on her multiple times. "She's distraught," a source told E News! about the star. "Her entire world has been turned upside down. She cried hysterically all night. She begged to come back to L.A. and tried to find any way to make it work but her doctor wouldn't let her. She just wants to be with her family and leave as soon as possible. Kris is there and completely supporting her."
Chat About Watch Kim Kardashian Get Real About Tristan Thompson's Cheating Scandal