Tristan Thompson Breaks Instagram Silence Post-Khloe Cheating Scandal
By Hayden Brooks
April 30, 2018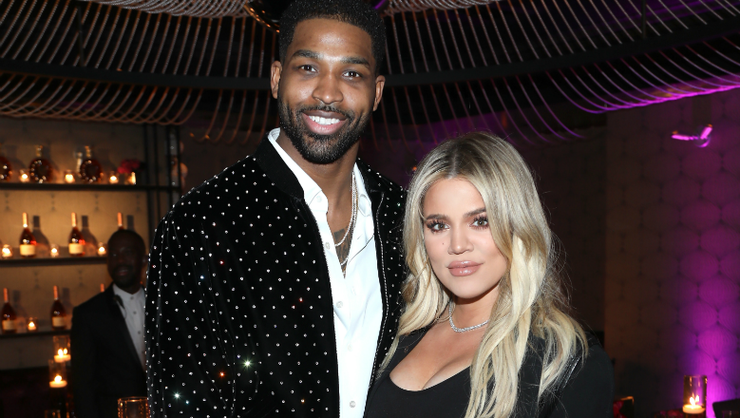 Tristan Thompson is back on Instagram after he was allegedly caught cheating on his then-pregnant girlfriend, Khloé Kardashian, earlier in the month, but it doesn't sound like he's absolutely ready to address the drama.
On Sunday (April 29), the Cleveland Cavaliers player took to the social media platform to share a photo of himself on the court after his team beat the Indiana Pacers. "WHAT AN ATMOSPHERE IN THE Q!! GREAT WIN," the 27-year-old captioned the shot alongside the hashtag #OnToTheNextOne. Despite being met with boos during the game, he scored 15 points and grabbed 10 rebounds in the game. In case you've been living under a rock, you already know that Thompson was apparently caught cheating on Khloé on a number of occasions, including the night before her baby shower.
Similar to Thompson, Khloé has returned to the blogosphere, but wasn't all too ready to confront the devastating reality. Just last week, she shared some optimistic words with her fans on her app amidst all the drama unfolding with the father of her baby. "I genuinely wish for all of my siblings that they find everlasting happiness in all that they do!," the socialite wrote in the post, which is titled "My Wish for All My Siblings." "Life is short, and at times, we put so many others before us, but one of our priorities should be our own happiness. Once you have that, it trickles down to everyone around us. I sincerely wish happiness and peace to my sisters and brother."
Meanwhile, Kim has played spokesperson for the drama, as per her recent appearance on The Ellen DeGeneres Show. "I don't even know how to describe it, but it's just so f**ked up," Kim blatantly told the daytime host. "She's so strong and she's doing the best that she can. It's a really sad situation all over."
Chat About Tristan Thompson Breaks Instagram Silence Post-Khloe Cheating Scandal