Hero Stands Up For Body-Shaming Victim On Plane
By Dave Basner
July 22, 2019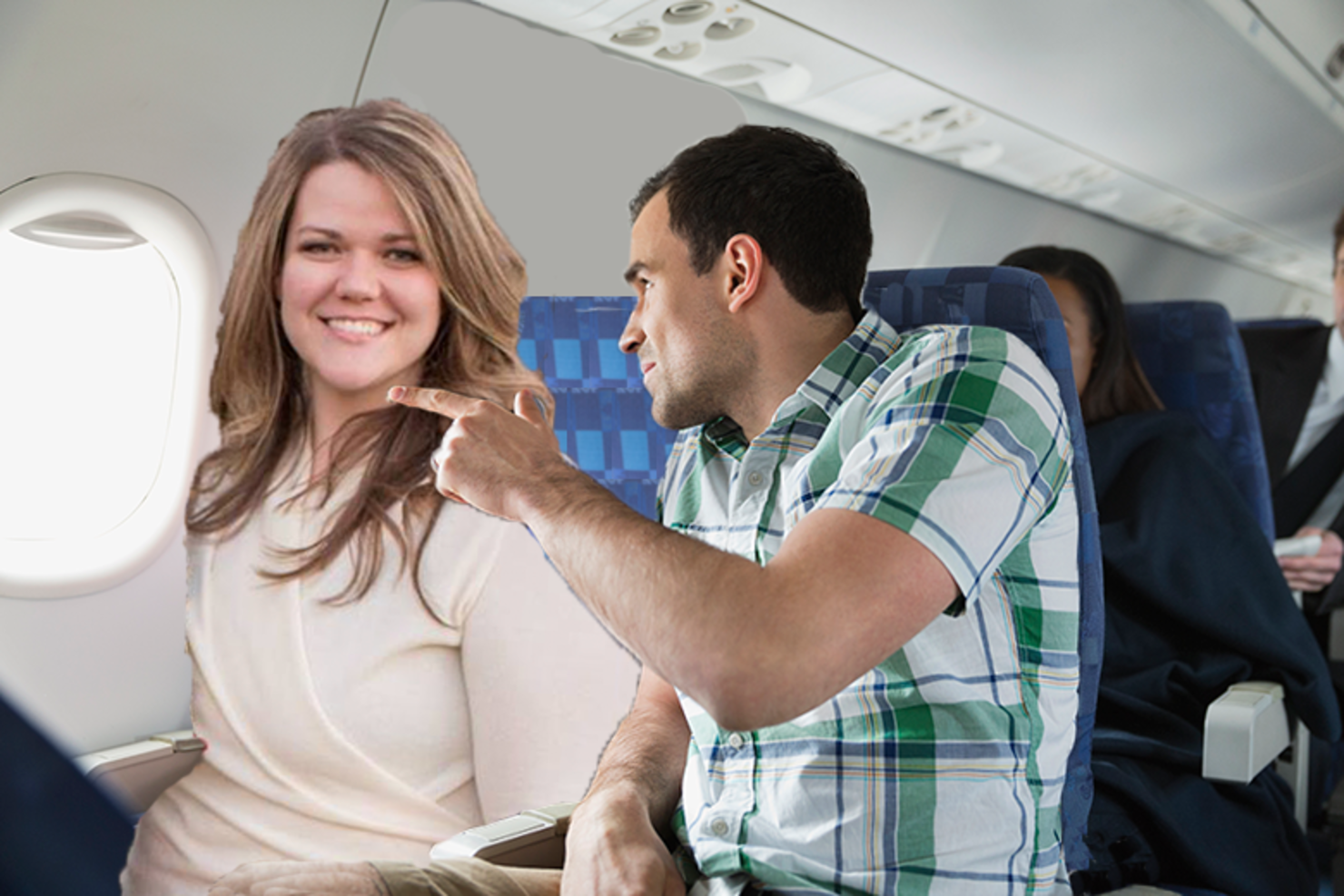 Savannah Phillips's worst nightmare came true on a flight to Chicago. Because of how self-conscious she is about her weight, she prefers to sit by herself, but on her trip to the Windy City, a man she described as in his 60s with yellow sunglasses who called himself a "comedian" wound up being her seatmate. In a Facebook post, Savannah explained that as soon as she sat down next to the man, "his phone his phone was maybe 12 inches from my face and he proceeded to text someone that he was sitting next to a 'smelly fatty."
She went on to write, "I don't even know what the rest of his text said. I turned my head away as fast as I could. I was shocked and it was like confirmation of the negative things I think about myself on a daily basis. Before I knew it, I could feel hot, salty tears coming down my face."
Making things worse, the flight was delayed 30 minutes so she'd have to spend an extra half-hour next to the body-shaming jerk. However, it was then that a hero stepped in. His name is Chase Irwin and he was sitting behind the man. Chase tapped the "comedian" on his shoulder and said, "I need to talk to you. We're switching seats right now." 
Chase said he wasn't going to put up with a text message like the one the man was sending. He then sat next to Savannah and comforted her. Irwin later told his local news program, "I was going to wait until the end of the flight to say something but I could not have this guy sit next to her this whole flight and her thinking he's making fun of her. It really gets to me deep down when I see someone crying, and when I saw her crying it really hit me hard and actually got sick to my stomach."
The flight attendant found out about the incident and gave Chase free drinks, telling him he was her hero, but Savannah stated that Chase was actually her hero and thanked him profusely, telling him it "meant the world to her."
Savannah now hopes her story sets an example for others who see similar situations unfolding. 
Photo Credit: Getty