Rita Ora Locks Lips With Cardi B In Video For Controversial Collab 'Girls'
By Hayden Brooks
June 6, 2018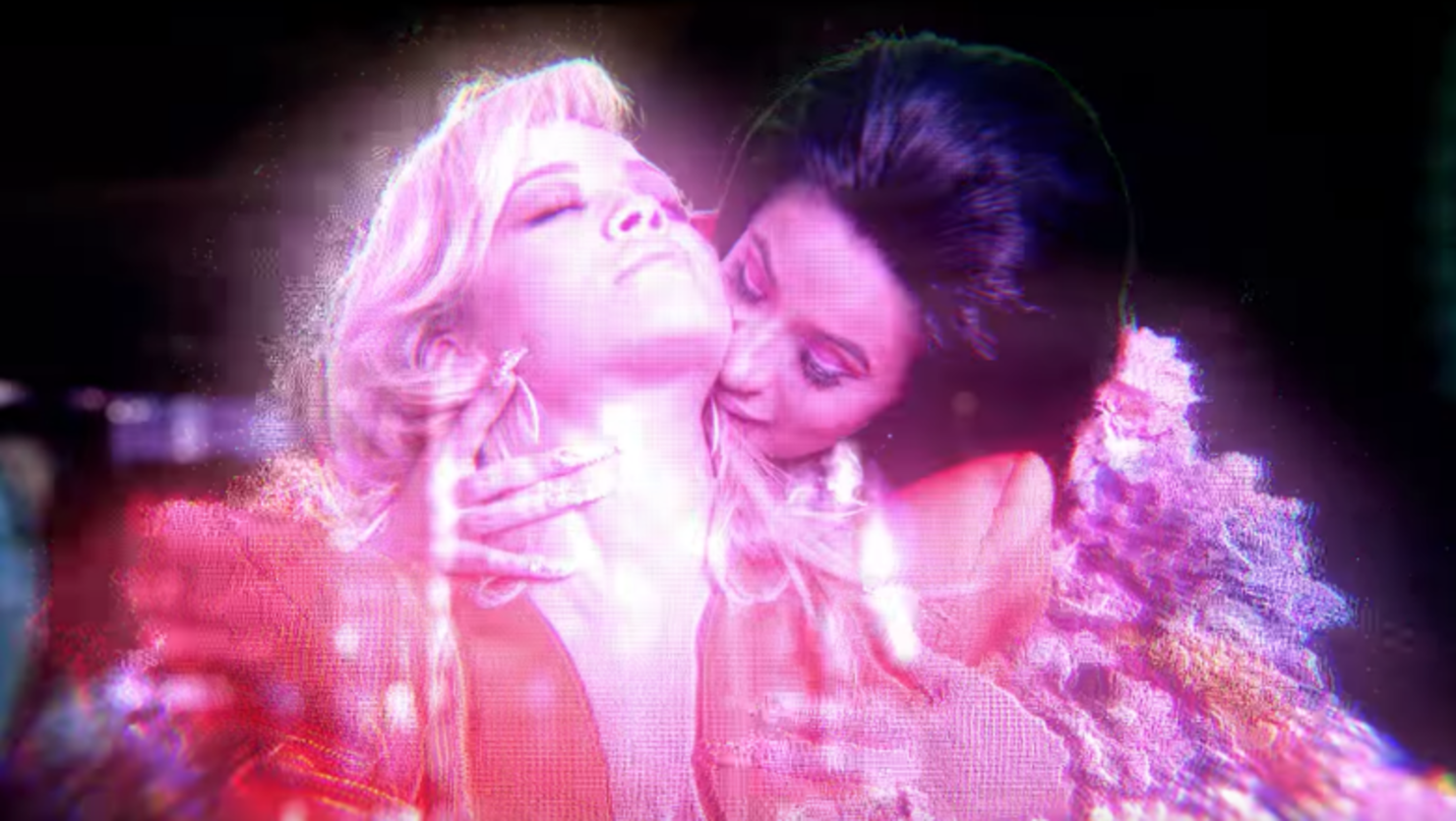 While Rita Ora and Cardi B tried to pivot away from the criticism of their collab, "Girls," which also features Charli XCX and Bebe Rexha, it didn't stop the stars from embracing the lyrics to the pop track and offering one another a kiss in the music video.
On Wednesday (June 6), the British star dropped the star-studded video, which sees females at the forefront of the clip. From dozens of extras to Ora at the center of it all on a couch in an island-like environment, the almost-four-minute video brings females to almost every frame. Charli and Bebe appear for their respective contributions, but the highlight still falls on a digitalized version of Bardi and Ora sharing a steamy smooch at the end of the rapper's verse.
After a wave of backlash, which saw some LGBTQ artists come forward and argue that the track was "tone deaf" and implied alcohol is needed for female-on-female romance, Ora stepped forward and came out as someone that has "had romantic relationships with women and men." In mid-May, the 27-year-old chart-topper took to social media to unveil the backstory behind the single. "Girls was written to represent my truth and is an accurate account of a very real and honest experience in my life. I have had romantic relationships with women and men throughout my life and this is my personal journey," she admitted.
Later on in her post, she decided to apologize to the LGBTQ community or anyone else she may have offended with the new track. "I am sorry [sic] how I expressed myself in my song has hurt anyone," the singer continued. "I would never intentionally cause harm to other LGBTQ+ people or anyone. Looking forward, I hope that continuing to express myself through my art will empower my fans to feel as proud of themselves as I'm learning to feel about who I am."