Rick Allen Says Def Leppard Is "Back in the Saddle" With Phil Collen
By Andrew Magnotta
June 8, 2018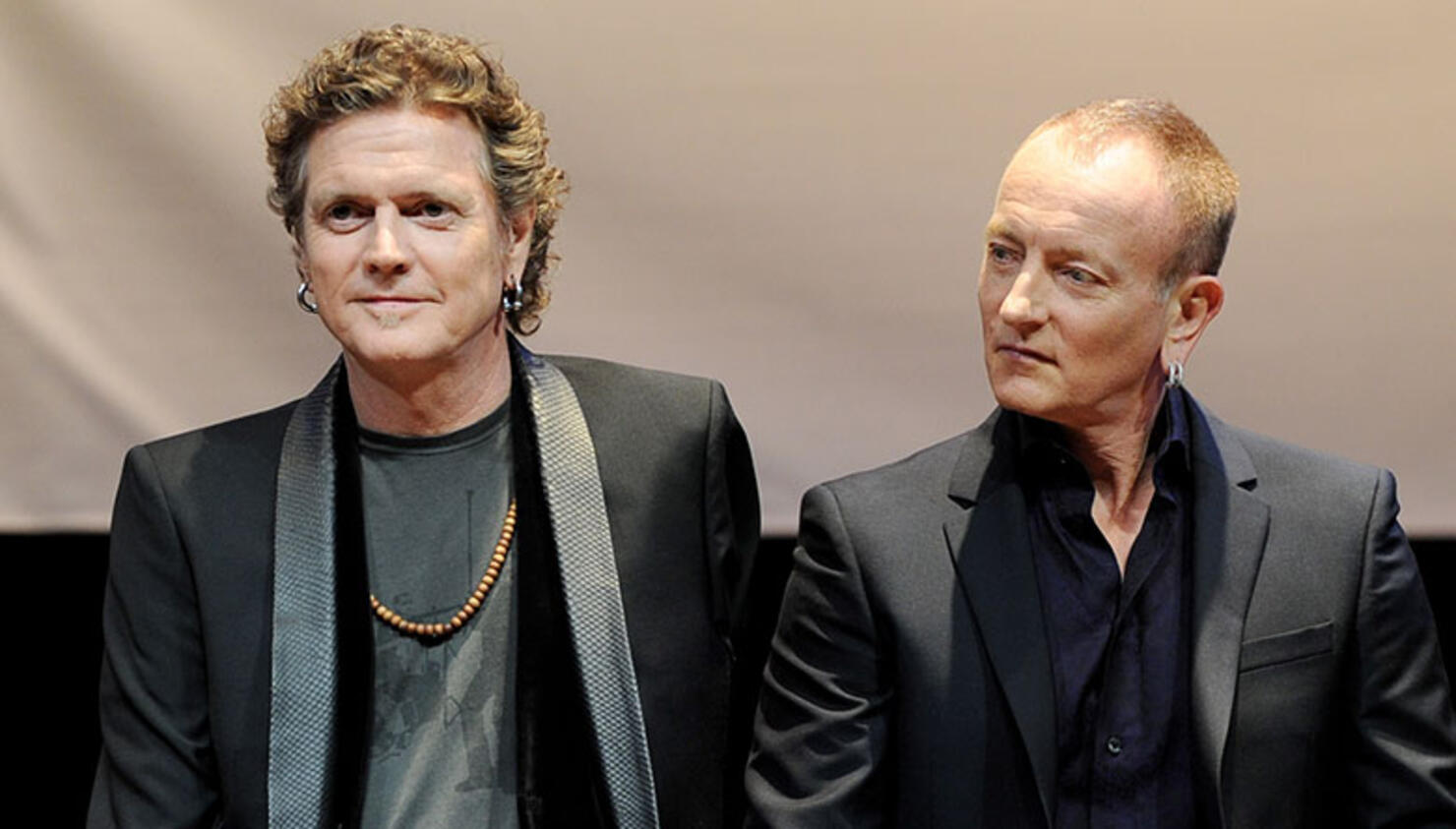 Def Leppard drummer Rick Allen has confirmed that guitarist Phil Collen's abrupt departure from the band's summer co-headlining tour with Journey was to be with his wife, Helen, in California for the birth of the couple's first child.
Collen returned last week and Allen said in a recent interview with Rock Titan that life in Def Leppard has returned to normal.
"Now that Phil's back, everybody feels back in the saddle," Allen said. "Everything's fine. He's got a beautiful son, so everything went really well."
Allen added that the band is "eternally grateful" to Trixter guitarist Steve Brown for filling in on lead guitar during Collen's emergency absence, which came just three shows into the tour.
Brown previously filled in for Def Leppard guitarist Vivian Campbell during a run of shows between 2014 and 2015 while Campbell was receiving cancer treatments. The band complimented Brown's quick response to their call for help.
Def Leppard frontman Joe Elliott addressed Collen's absence during the band's Hershey, PA, performance — the first show he missed.
"I have an announcement to make," Elliott told the audience, "and I'd like you to spread the word as people come in. But, very sadly, Phil Collen cannot be with us this evening. He has a family emergency back in California. So we are very blessed that our very good friend Steve Brown, who some of you may remember, stood in for Vivian about four years ago when Vivian couldn't make a couple of shows. [He] has learned the bits very, very rapidly and, with Phil's blessing, will join us on stage tonight. And for the immediate future."
Def Leppard's summer tour with Journey launched on May 21 in Hartford, CT.
Get all the tour dates here.
Photo: Getty Images