Tony Iommi Would Bring Back Black Sabbath in 2020s "If We're Still Here"
By Andrew Magnotta
June 25, 2018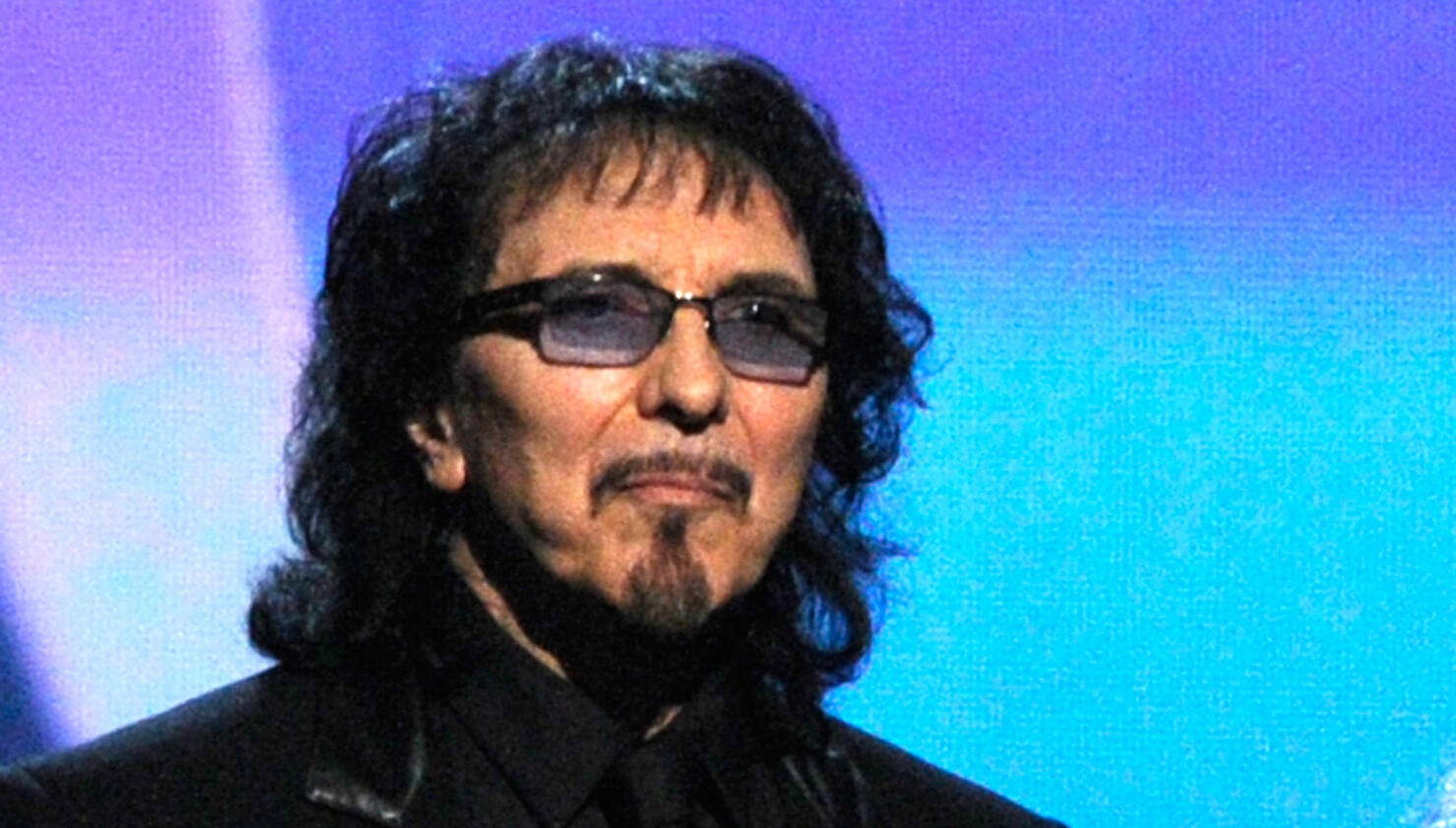 Former Black Sabbath guitarist Tony Iommi says he agrees with Ozzy Osbourne that it would be appropriate to resurrect their former band to perform at the opening ceremonies of the 2022 Commonwealth Games.
The 2022 version of the games will take place in Black Sabbath's hometown of Birmingham, England.
"I haven't spoken to [Geezer Butler] about it, but I know Ozzy wants to do it and I'm up for that," Iommi told Planet Rock at the Kerrang! Awards last weekend. "I think it's great. We're from Birmingham and if we can represent Birmingham and they ask us, that's great. If we can still play by that time. And if we're still here."
Ozzy was recently asked by ITV News whether he would be interested in performing at the event.
The Commonwealth games are an international multi-sport event that includes athletes from nations that were formerly territories of the British Empire.
Iommi has said repeatedly in the year since Black Sabbath retired that he would be open to performing with the band again, as long as it didn't involve lengthy touring obligations.
Osbourne's No More Tours 2 retirement tour ends in 2020, so he'll have plenty of time to slow down and be a grandfather in the years leading up to the games.
Iommi was diagnosed with lymphoma in 2012, and underwent treatment during sessions for the band's swan song album, 13, and the subsequent tours. His fight against cancer sapped his energy, Iommi says, and while the disease has been in remission for the past few years, the guitarist's doctors have told him to expect it to return.
Butler has been adamant about wanting to continue to record and perform in some capacity, but says he's not holding his breath for more Black Sabbath.
"[It's] not very likely at all," he told Full Metal Jackie this past winter. "I think [Ozzy] is going out on his farewell tour, so that will be him touring for the next two or three years. So I don't think there will be any chance of doing any one-offs or anything like that—which I'm fine with. We went out on a high, and it's best not to drag it out."
Photo: Getty Images