Listen to Alessia Cara's Gorgeous Acoustic Rendition of 'Growing Pains'
By Katrina Nattress
June 27, 2018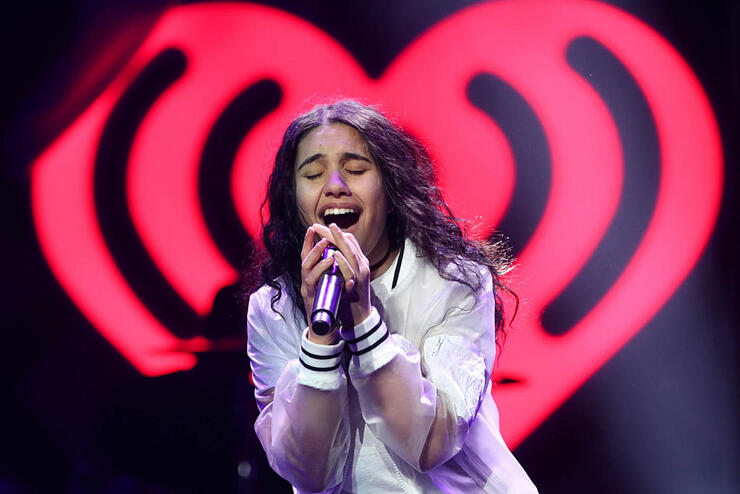 Alessia Cara knows all about growing pains. The young singer will celebrate her 22nd birthday on July 11 and has had to navigate her teens and early 20s while rising in the pop world (and fending off haters who thought her Grammy Best New Artist win was unwarranted). But she's taking it all in with grace and using her personal life to fuel her upcoming sophomore album The Pains of Growing and its first single, "Growing Pains."
On Wednesday (June 27), the pop star shared an acoustic rendition of her new song in a video featuring just her, her guitarist Eric, and her neck vein.
Watch the intimate video below.
Cara recently chatted with iHeartRadio about her new chapter both in life and in her career.
"Everything just sort of piled up," she said. "It was my circumstance vs. just being a regular 21-year-old. Internally lots of things were happening [regarding] just confusion of who I was just as a person, but then finding yourself in this really new circumstance. For me, that was the music industry and all the things that come with that. It's a weird thing because in a way you feel like you don't belong to yourself anymore. You feel like there's a piece of you for everybody, which is a great thing because people are connecting to what you're saying, but it also kinda feels like you lose yourself a bit, or at least that was my experience."
Photo: Getty Images
Chat About Listen to Alessia Cara's Gorgeous Acoustic Rendition of 'Growing Pains'