Sammy Hagar Invited David Lee Roth to Play His Festival
By Andrew Magnotta
June 29, 2018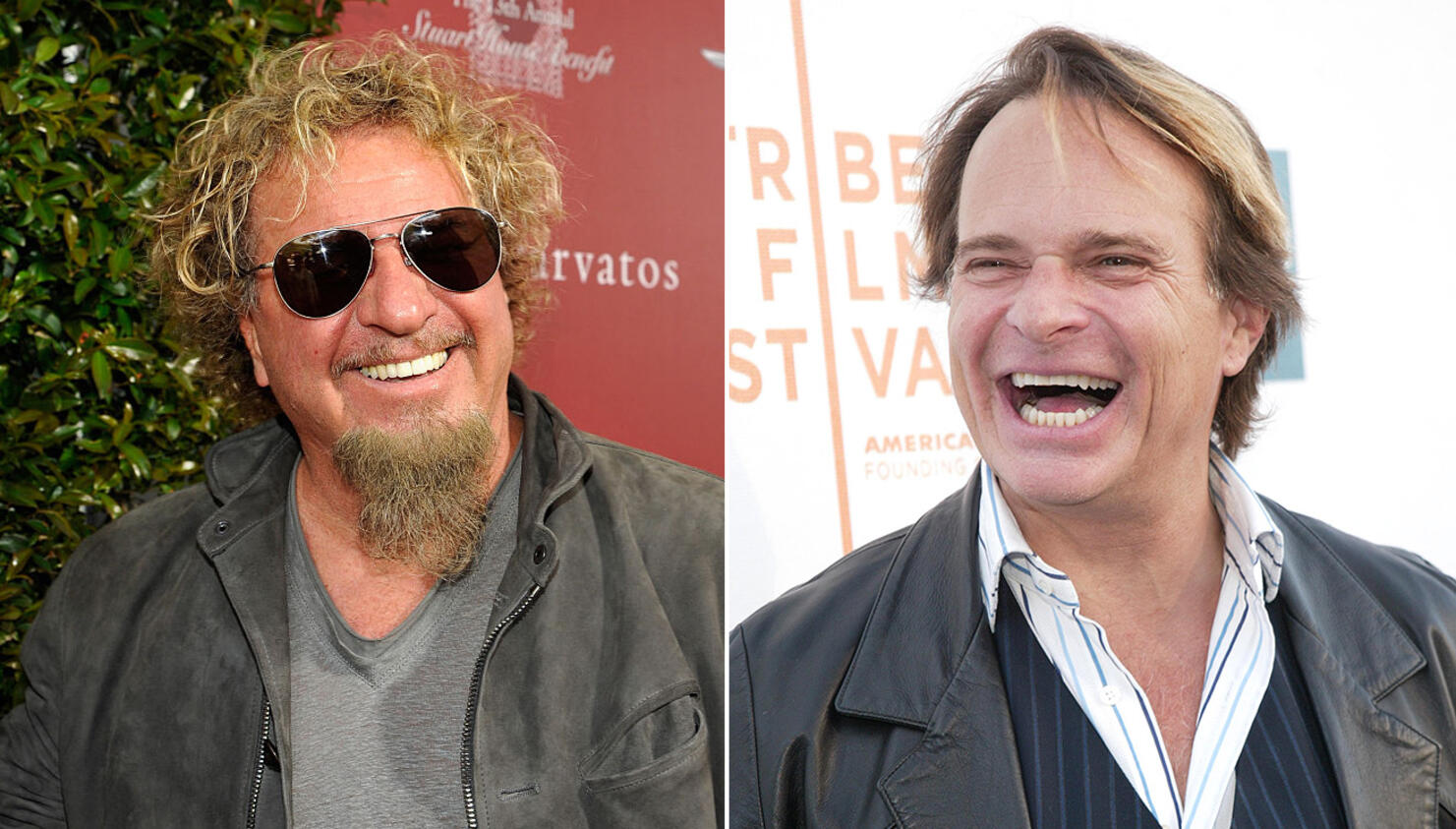 Since Sammy Hagar withdrew his proposal for a Van Halen reunion including himself and David Lee Roth, the Red Rocker has reportedly made overtures to his longtime counterpart.
Specifically, Hagar wants Roth to perform at his upcoming High Tide Beach Party & Car Show, October 6, at Huntington Beach, California.
Hagar is slotted to headline the festival with his band The Circle (Michael Anthony, Jason Bonham and Vic Johnson). Joe Satriani, Vince Neil and others are expected at the event as well.
Hagar told Eddie Trunk in a recent interview that his contact in Diamond Dave's camp called the idea "interesting," but he's yet to hear an answer.
"You know, there's nothing like feet in the sand, bottomless drink in your hand, good music, good friends," Hagar says in an ad for the festival.
For the better part of a year, Hagar had publicly been pushing for a Van Halen reunion in which he and Roth would take turns fronting the band with Michael Anthony back on bass, but he rescinded the suggestion after his 70th birthday in October came and went without even an email from Alex or Eddie Van Halen.
Despite that, Hagar said he reached out to Alex on the drummer's birthday this past May to wish him well. He again received no acknowledgement from his former bandmate.
Go here for more on the High Tide Beach Party & Car Show.
Photo: Getty Images