Philip Anselmo, Others Pay Respects to Vinnie Paul for Memorial
By Andrew Magnotta
July 2, 2018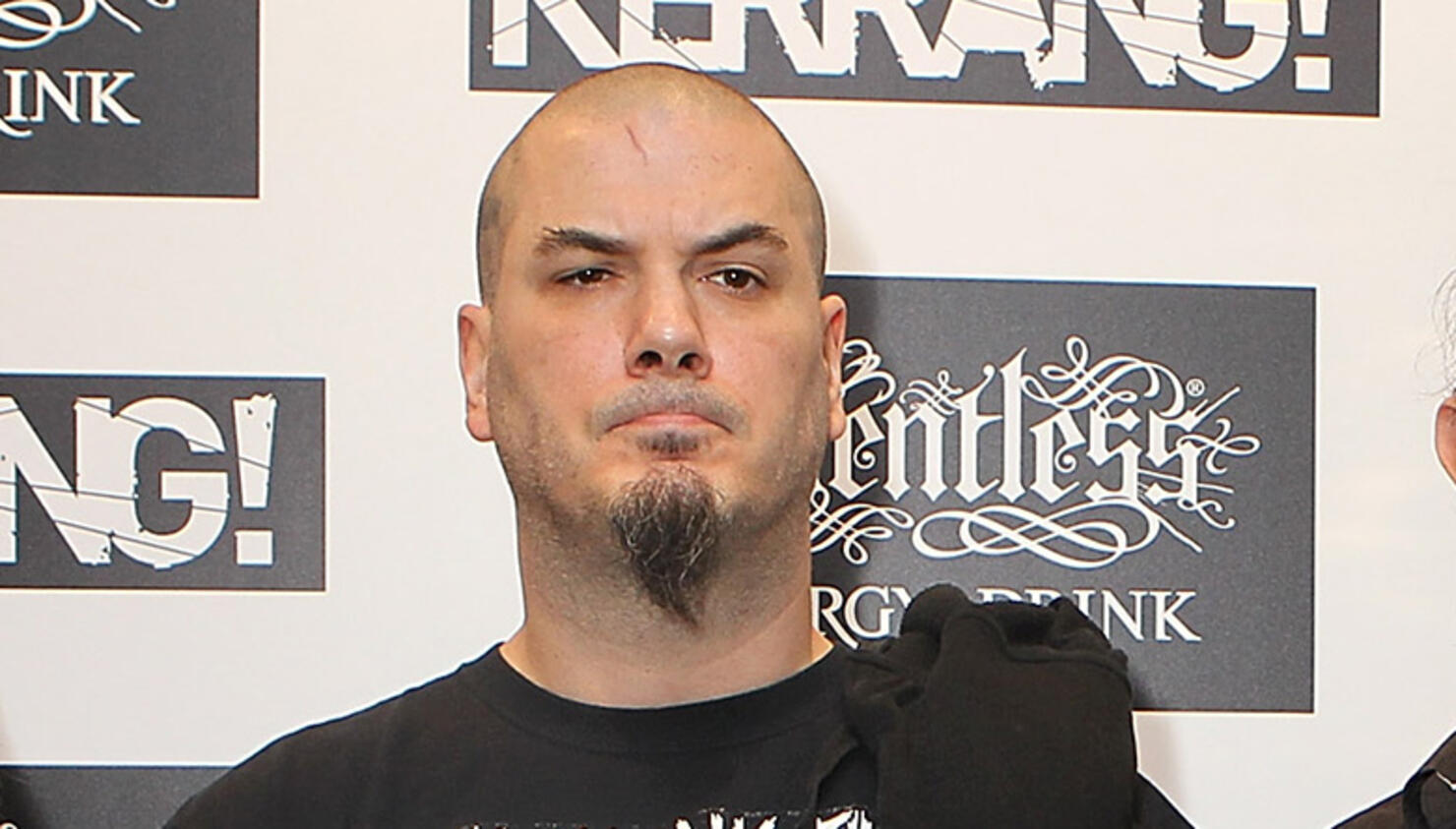 Despite not speaking to Vinnie Paul since Pantera's split in 2003, Phil Anselmo still sent a sincere message to his former drummer for Paul's public memorial service this weekend.
Paul's family and friends held a private memorial and burial for the legendary drummer in Dallas, Texas, on Saturday. A public service was held Sunday at a local music venue.
The public service included live music and tributes to Paul. One video from Anselmo was projected on a screen behind the stage.
"Vince, always have love in my heart for you, man," he said. "Rest in peace."
Paul died on June 22 after suffering a heart attack in his sleep.
Journalist Nick Bowcott penned a lengthy tribute to Paul, which was posted via Pantera's official website.
Sons of Apollo drummer Mike Portnoy added is own message to his longtime friend Paul via Twitter while on tour in Spain.
"I'm thinking about my brother Vinnie and all my fellow musicians and friends that are there, supporting him and thinking about him," Portnoy said. "Still can't believe it. I wish I was there. But I was thinking about you, my brother Vin. Rest in Peace."
One of Paul's biggest influences behind the drum kit, former Black Sabbath drummer Bill Ward, also posted a message about Paul.
"One of our greatest metal drummers, he burnt the way forward with skills we can listen to for the next 25 years and still wonder, how did he do that," Ward wrote in a message from himself and his wife. "Brilliant work, Vinnie. A tragic loss."
KISS bassist Gene Simmons was seen autographing Paul's KISS-themed casket. Paul and his brother "Dimebag" Darrell (who died in 2004) were both massive KISS fans, crediting the band with inspiring them to take up music. The casket was reportedly a gift from Simmons and KISS frontman Paul Stanley, per Paul's request.
The drummer was laid to rest in a plot between his mother and brother in Arlington, Texas.
Photo: Getty Images
Our condolences to the family of Vinnie Paul and his friends and fans. One of our greatest metal drummers, he burnt the way forward with skills we can listen to for the next 25 years and still wonder, how did he do that. Brilliant work, Vinnie. A tragic loss. RIP
Mr Mrs Bill Ward pic.twitter.com/cp0gJ7BvIc

— Bill Ward (@billwarddrums) June 30, 2018
The last few days have been very difficult & painful. At this time, I need more time to process my feelings. Thank you for all the love that has been sent. A formal press release will be coming shortly. Rest In Peace Brother Vinnie! pic.twitter.com/55DJFpKCqR

— REX BROWN (@REJASFROMTEJAS) June 24, 2018