Pantera's Rex Brown Pens Tribute to Vinnie Paul
By Andrew Magnotta
July 5, 2018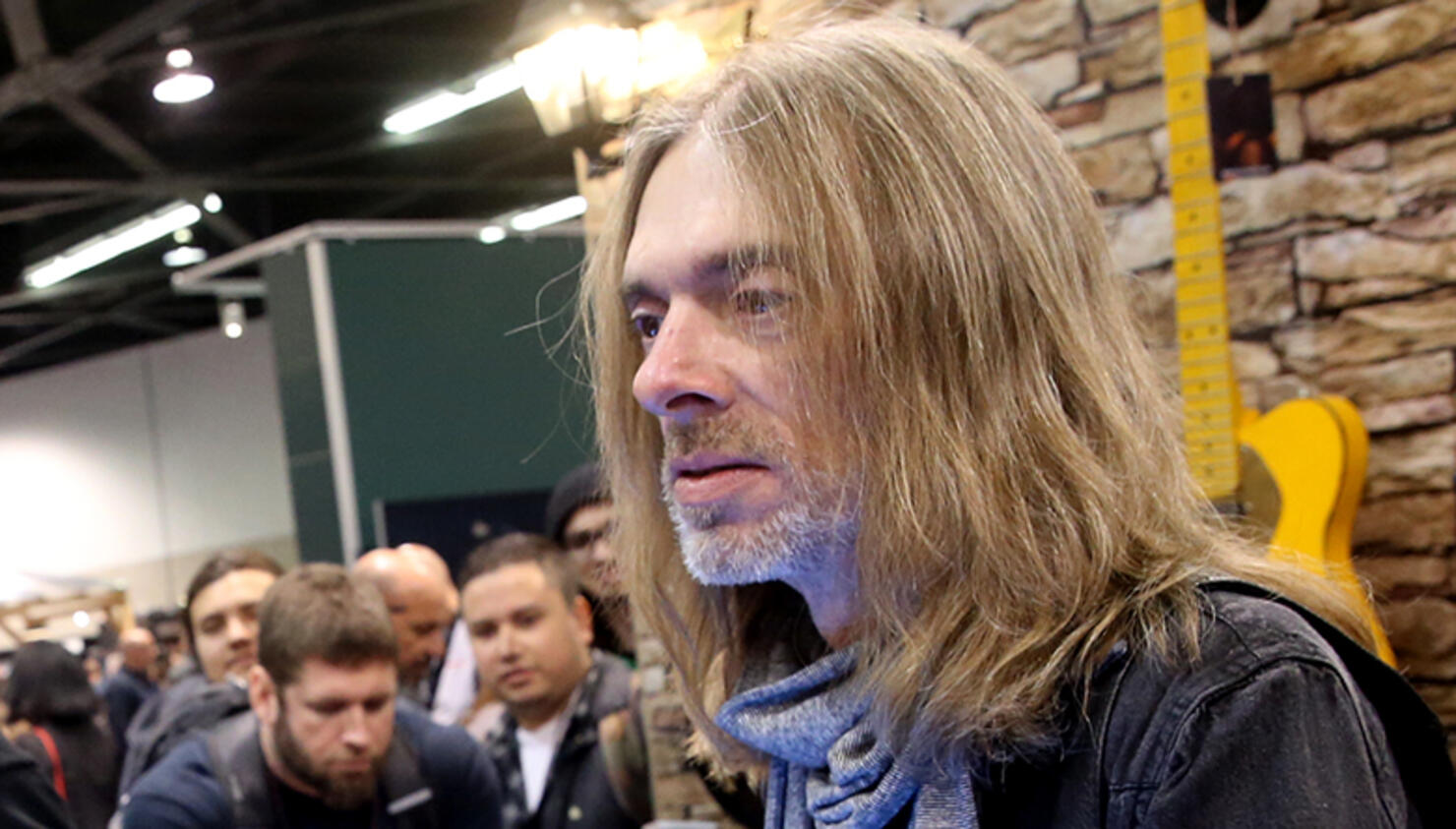 Former Pantera bassist Rex Brown has released a full statement on the death of his former bandmate, Vinnie Paul Abbott.
Brown remembered the drummer in a statement released to Rolling Stone Thursday, five days after Paul was buried in an Arlington, Texas, cemetery between his brother, Pantera guitarist "Dimebag" Darrell Abbott, and their mother.
"He was the original for his generation, a generation that's still going," Brown wrote of Paul's influence on today's heavy metal drummers. "Everybody wanted to play like him. People always thought those were sampled tracks — they were not. Period."
Paul died on June 22 at his home in Las Vegas after apparently suffering a massive heart attack in his sleep. He was 54.
Brown recalled his deep connection with Paul and Darrell, noting how in high school he and Paul would blow off jazz band rehearsal to play Rush songs together in a practice room. The bassist says those sessions paid off later in their career.
"I the Nineties, there wasn't a tighter rhythm section that Vince, Darrell and myself," said Brown. "Even on our worst night, we could dust you off the stage. Because the three of us had played so many clubs together, so many tunes, we always knew exactly where each other was going to go."
Paul, Darrell and Brown co-founded Pantera as a glam rock act in Texas in 1981. The band's popularity exploded in 1990 after it dramatically remade its sound, becoming one of the most important bands in the history of heavy metal.
In '94, the band shocked the music industry when its Far Beyond Driven album debuted at #1 on the Billboard 200 — the highest charting debut ever for an extreme metal album. The band reached gold and platinum-selling status for several of its albums before breaking up in 2003.
Brown concluded: "The best way to honor Vinnie is to celebrate his life. He approached drumming, and friendship, with his own brand of perfection. We must remember the great times we shared with him. Rest in peace, Vinnie, and give Dime a big ole' fashioned Texas-style hug from all of us. You made an incredible mark on the world and you were taken from us way too soon."
Photo: Getty Images