Alessia Cara Is Releasing a New Song on Her Birthday
By Katrina Nattress
July 10, 2018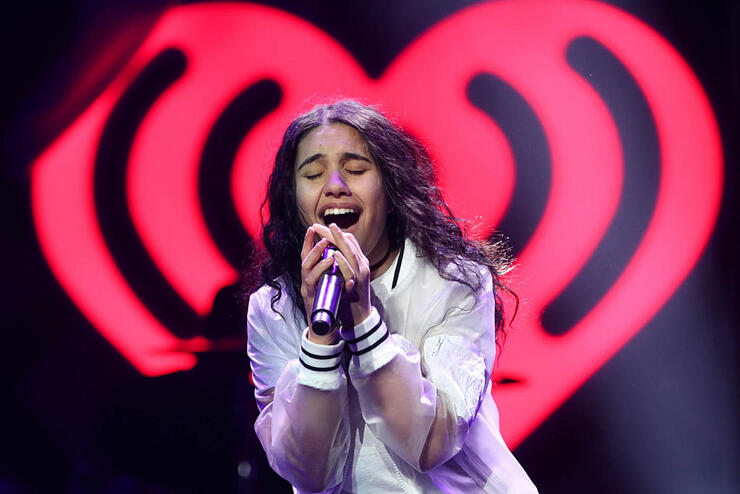 Alessia Cara turns 22 on Wednesday (July 11), and though those celebrating birthdays are usually the ones receiving gifts, the young singer-songwriter is gifting her fans with a new single.
"A Little More" is set to drop at 12 AM EST on July 11 and marks her 5th single following the 2015 release of her debut album Know-It-All.
Cara broke the news to her fans via Instagram. "I made a song in my basement and thought I'd release it tomorrow as a small gift for my birthday," she wrote alongside the single's album art. "'a little more'—written & produced by me. 12AM EST.'"
Check out the post below.
Though the "Scars to Your Beautiful" singer didn't mention this song will be on her upcoming sophomore album The Pains of Growing, it's safe to assume we may see the song on the record.
She recently shared the album's first single "Growing Pains" along with a beautiful acoustic rendition of the song.
Cara recently chatted with iHeartRadio about her new chapter both in life and in her career.
"Everything just sort of piled up," she said. "It was my circumstance vs. just being a regular 21-year-old. Internally lots of things were happening [regarding] just confusion of who I was just as a person, but then finding yourself in this really new circumstance. For me, that was the music industry and all the things that come with that. It's a weird thing because in a way you feel like you don't belong to yourself anymore. You feel like there's a piece of you for everybody, which is a great thing because people are connecting to what you're saying, but it also kinda feels like you lose yourself a bit, or at least that was my experience."
Photo: Getty Images
Chat About Alessia Cara Is Releasing a New Song on Her Birthday