Mother Has Warning After Daughter Steps On Dangerous Hidden Beach Fire
By Dave Basner
July 17, 2018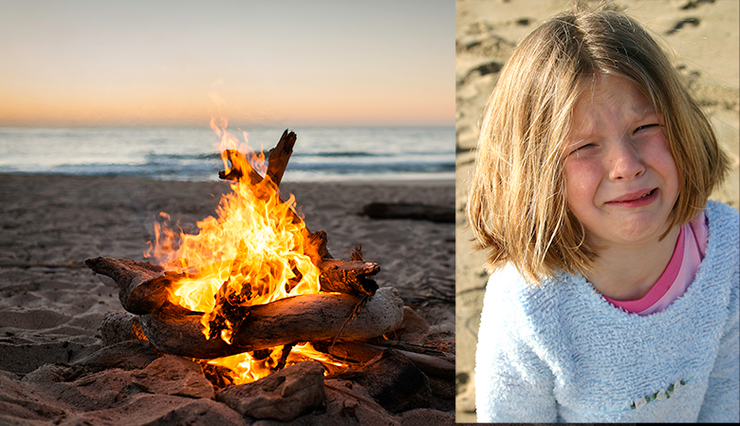 There are many accidents that could happen while flying a kite on a beach, but the one that struck Heather Switzer's three-year-old is something she never could have imagined - and now she's warning others.
Switzer took her three daughters, including little Kalani, to an Oregon beach for some family fun time. Everyone was having a blast flying kites when Kalani started screaming. Heather ran to her, picked her up and saw the skin falling off her little girl's foot. Switzer called 911 but had no idea what happened. She considered that the sand burnt her child but the weather outside was 63 degrees and overcast, so she ruled it out.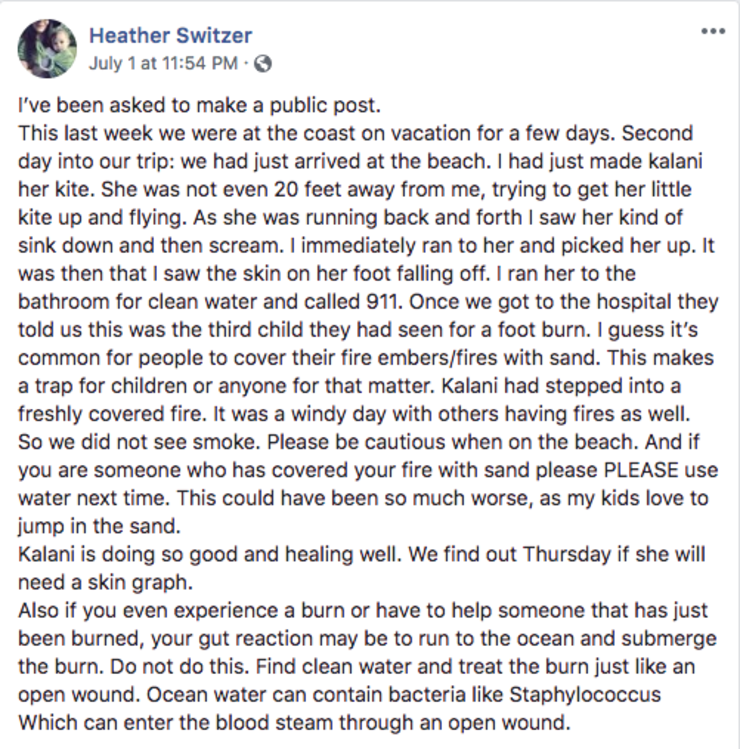 Meanwhile, as Heather ran for help with Kalani, the girl threw up from shock. Switzer put Kalani's foot under cold water from a sink and the ambulance arrived after five minutes. She was eventually brought to a burn clinic in Portland where doctors realized that Kalani had stepped on a spot where someone recently had a bonfire. Instead of fully dousing the flames with water, that person simply covered the fire with sand to put it out, but all they wound up doing was hiding burning embers under a layer of sand.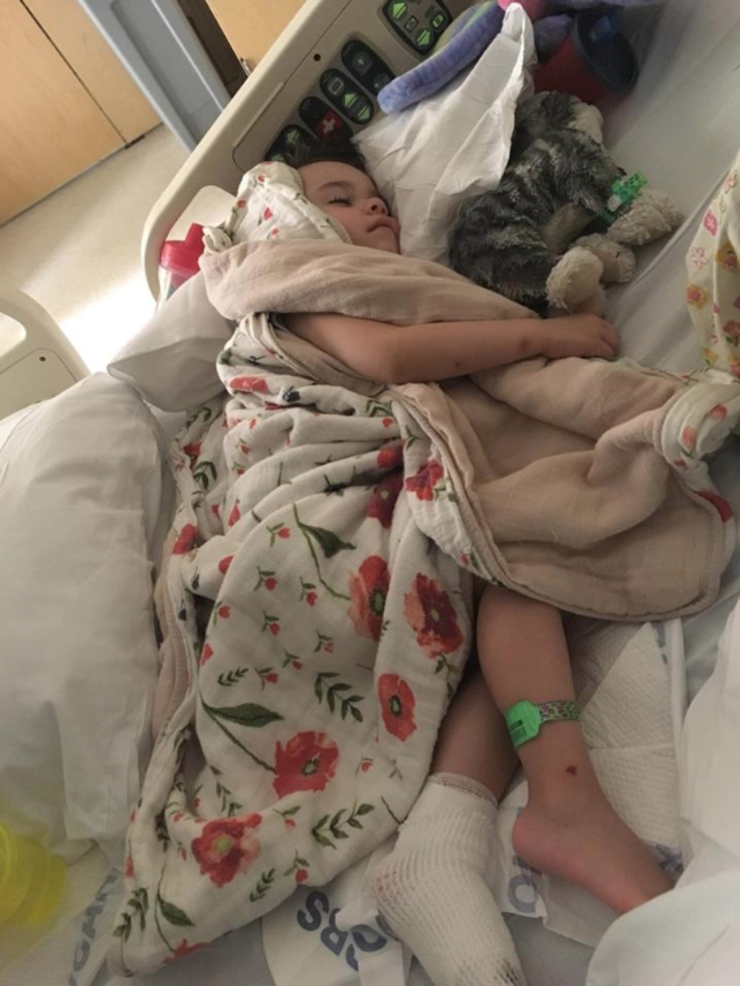 Kalani was actually the third child this summer to visit the clinic with a foot burn caused by a hidden beach fire. She suffered second and third degree burns on the top and bottom of her right foot. She's gotten a skin graft and is on the road to recovery.
Heather posted about the incident on Facebook, including some graphic photos of her daughter's burnt foot. Along with wanting people to know about the hidden burning danger, she also wants anyone who has a fire on a beach to use water to extinguish it. Additionally, she wants any potential victim to know that if you do get burned at the beach, not to use ocean water to treat the burn because that water has bacteria that could enter your bloodstream through the wound and make matters even worse.
Photo Credit: Getty
Chat About Mother Has Warning After Daughter Steps On Dangerous Hidden Beach Fire