Watch Liam Gallagher React Reasonably After a Fish Is Thrown on Stage
By Andrew Magnotta
July 24, 2018
Former Oasis frontman Liam Gallagher isn't known for being reasonable; in fact, he's one of rock and roll's most notorious hotheads.
So when someone inexplicably threw a fish on stage during his set at a Spanish music festival Sunday night, no one would have been surprised if Gallagher simply cursed out the entire crowd and stormed off stage at the apparent insult.
But Liam has grown up in recent years, and as he told the FIB Benicassim Fest, you'll have do to better than that to get to him these days. Liam noticed the fish just as the band got into the opening bars of Oasis' "Cigarettes & Alcohol." He signaled for his band to stop.
"Which d**khead threw the fish here, then?" Gallagher asked. "F**kin stinky, smelly fish, man."
This is the part where a younger Liam might had self-destructed. But that was not so on this night.
"Now listen man, it really ain't that fucking bad, man," he continued. Don't be throwing fish on stage, mate. I've seen a lot worse than this shit. Alright?"
Liam beckoned a crew member to remove the fish before smiling and laughing it off with his guitarist and giving the band the all-clear to start the song again.
Maybe Liam really has changed. This winter he declared his longtime feud with his brother Noel Gallagher over, and last week he suddenly called for an Oasis reunion.
Photo: Getty Images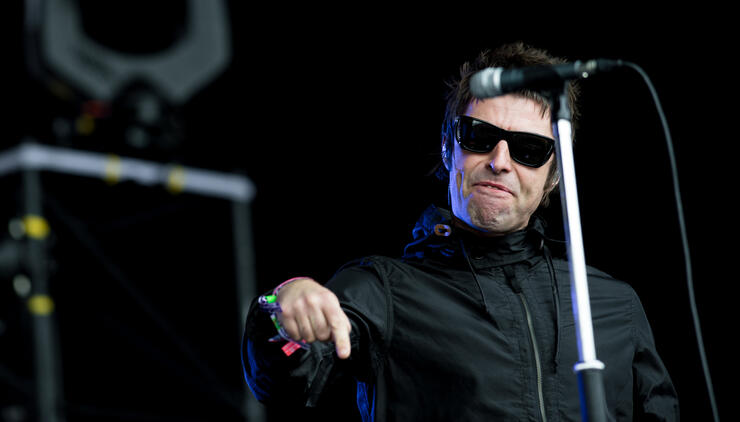 Chat About Watch Liam Gallagher React Reasonably After a Fish Is Thrown on Stage