Watch Weezer Perform "Africa" With Weird Al Yankovic on Accordion
By Andrew Magnotta
August 9, 2018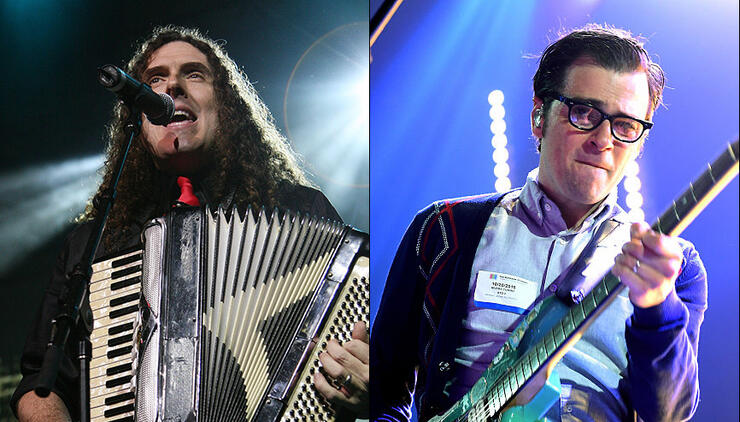 This whole Weezer "Africa" thing just keeps snowballing into a bigger, weirder, more entertaining thing.
First, a teenage fan started a movement, begging Weezer for months (half-jokingly) trying to get the band to cover the 1982 Toto hit.
Then Weezer quietly released "Africa" and people went crazy. The song became Weezer's highest-charting single in a decade; the band performed it for the first time ever on Jimmy Kimmel Live! with Toto keyboardist Steve Porcaro.
Toto reciprocated with a cover of "Hashpipe."
Now, someone who appreciates irony better than most, "Weird Al" Yankovic has entered the mix.
During Weezer's recent concert at the Forum in Los Angeles, Weird Al hopped on stage to perform the "Africa" keyboard solo on his accordion. The song sounded amazing, and he later shared video of the collaboration via Instagram.
What happens now? Does Weird Al cover a song by Weezer on his next album? Does he cover a song by Toto? Does he cover Weezer covering Toto?!?
Most importantly, does Toto finish up its 40th anniversary tour, the run into the studio to cover a Weird Al song?
The possibilities are endless.
But we know one thing for sure: the song of the summer is "Africa."
Photos: Getty Images