Cardi B Opens Up 2018 VMAs By Teasing Baby Kulture's Debut: See The Clip
By James Dinh
August 21, 2018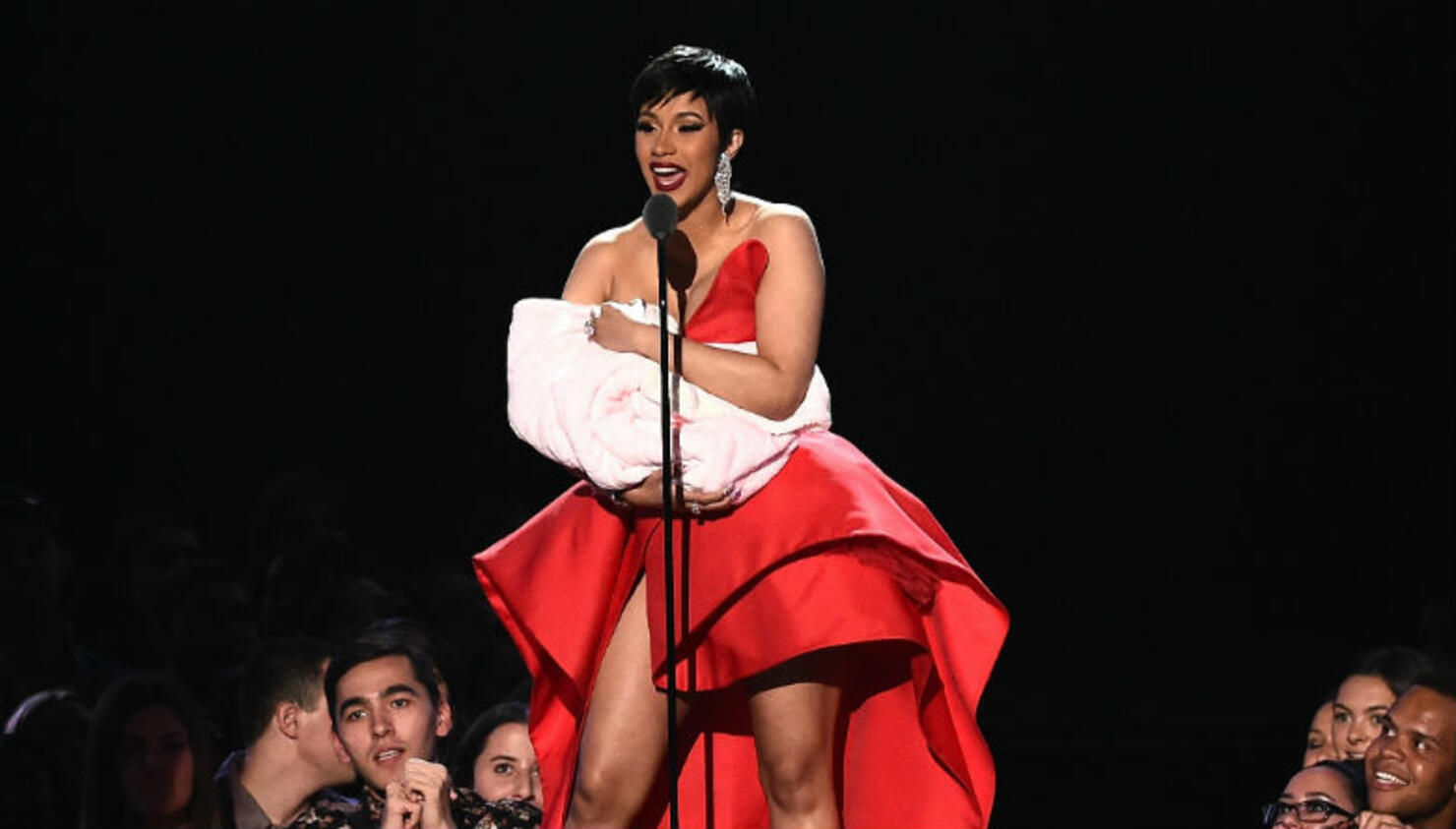 All eyes were on Cardi B when the hip-hop heavyweight made her first award show appearance since giving birth and opened the 2018 MTV Video Music Awards on Monday night (August 20).
Dressed in a simple purple dress and pixie wig, the 25-year-old Love & Hip Hop alum kicked off the show with a simple, but effective joke. "Welcome to, New York, everyone. I am the empress. The liberals voted for me," she told the audience while holding a white blanket. "It's a full house. Everybody's here. No wonder my internet is going slow. Y'all taking all the service." Unfortunately, when Cardi dropped the blanket, we were treated a Moon Person instead of a televised glimpse of Kulture. "Welcome to the 2018 VMAs. Please welcome, Shawn Mendes."
Back in mid-July, the rapper and her husband Offset welcomed their daughter, Kulture, prompting the rapper to withdraw from promotional events, including her opening set for Bruno Mars. Just last year, the rapper provided some of the entertainment during the red carpet pre-show with her breakthrough hit, "Bodak Yellow."
Prior to her appearance, Cardi was rumored to be performing at the annual event, but she took to Instagram to clear the air. "I'm just opening, I'm not performing," she clarified in a note to fans. No word on whether that verdict was a last-minute call, but the rapper did admit that she was feeling a little under the weather when photographers caught her earlier in the day. Sources connected to the show's production also told TMZ that while Cardi wouldn't be "rockin' the mic for MTV," she would "either do a monologue or partake in some sort of skit instead."
Cardi led the pack of nominations with 10 honors including Video, Song, and Artist of the Year, along with Best New Artist and Best Collaboration for her appearance on Bruno Mars' "Finesse" remix. Click here for a full list of winners from the Radio City Music Hall show!