Chris Cornell Statue Unveiling Date Moved to Accommodate Larger Crowd
By Katrina Nattress
August 23, 2018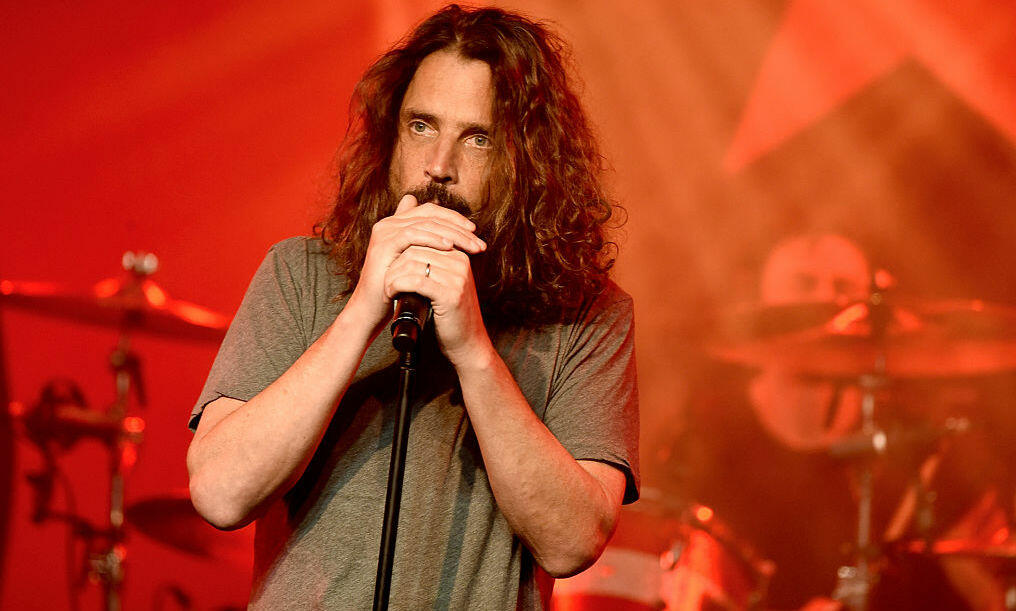 Last month, it was announced that a statue of Chris Cornell would be erected at the Seattle Museum of Pop Culture and unveiled on August 29; however, the expectation of a large crowd has caused the unveiling to get pushed back until this fall in an effort to accommodate all those who'd like to attend the ceremony.
The late grunge rocker's wife, Vicky Cornell, hired sculptor Nick Marras to create a life-size bronze statue of the rockstar in his signature boots, dog tags and long hair. She says it's her family's gift to "the tight-knit community that gave him his start."
"As an artist, my husband was not only one of the greatest voices in rock history but also one of the greatest and most prolific poets of his time — his contribution to music birthed a movement that would leave an indelible mark on popular music forever. It only makes sense that I donate this statue to MoPop with their dedication to the ideas and risk-taking that fuel contemporary popular culture," Vicky said in a statement. "Like my husband and his music, MoPop reaches multigenerational audiences, and this is the perfect place where people near and far can come together to not only support the museum and its programs, but also celebrate the legacy that my husband left behind, not only in Seattle but around the world."
"MoPOP is honored to receive this gift from Vicky Cornell and pay tribute to one of the most powerful and important voices in popular music," Jasen Emmons, Artistic Director, MoPOP, said in a statement. "MoPOP serves to celebrate the Seattle music scene and the luminaries who have emerged from the Northwest and Chris was a key figure who has made a lasting impact on generations worldwide."
Chris helped jumpstart the grunge movement when he founded Soundgarden in 1984. He would go on to release six studio albums with that band, three with supergroup Audioslave and five solo albums.
Chris was found dead on May 18, 2017 in a Detroit hotel room just hours after a Soundgarden concert. His cause of death was suicide.
On Father's Day his daughter, Toni, paid tribute to her dad by recording a duet of her and Chris singing "Nothing Compares 2 U" using files she found of vocal tracks he had recorded just months before his death.
"Daddy, I love you and miss you so much," Toni wrote in a statement released via Chris' official Twitter account. "You were the best father anyone could ask for. Our relationship was so special, and you were always there for me. You gave me courage when I didn't have any. You believed in me when I didn't. I miss your love everyday."
The most recent tribute to the legendary Seattleite was given by Pearl Jam during their recent show at Seattle's Safeco Field.
The "Chris Cornell: An Everlasting Tribute to Seattle's Son" statue unveiling is scheduled for Sunday October 7 at 5:30 PM and is free to the public.
Photo: Getty Images
Chat About Chris Cornell Statue Unveiling Date Moved to Accommodate Larger Crowd