Beyonce & Jay-Z To Award More Than $1 Million In Scholarships To Students
By Lauren Crawford
August 27, 2018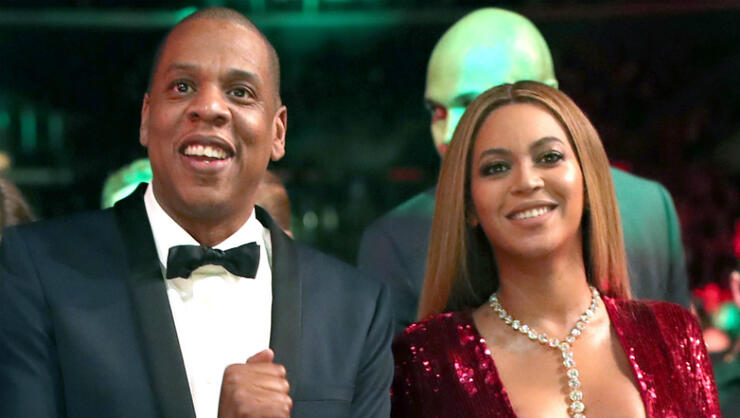 Beyonce & Jay-Z are giving back in a big way. On Saturday (August 25), the power couple announced, via press release, that they are giving over one million dollars in $100K scholarships to students across the United States.
According to the press release, the scholarships are to be awarded this back to school season to one qualified student in Atlanta, Orlando, Miami, Arlington, New Orleans, Houston, Phoenix, Los Angeles, San Diego, Santa Clara, and Seattle. The Boys and Girls Club of America will choose the recipient in each market with winners to be announced on Bey and Jay's "On The Run II Tour" stops.
So, how does one qualify? Well, "students must demonstrate academic excellence and show financial needs that would make it hard for them to enter a college or university for the academic year 2018-2019."
Beyonce and Jay's scholarship program is a collaboration of their charitable organizations, The Shawn Carter Foundation and the BeyGOOD initiative.
This isn't the first time Bey and Jay have invested in students' education. Following the "BOSS" singer's history-making Coachella performance in April, Beyonce announced the Homecoming Scholars Program, her second scholarship program through her BeyGood initiative, which awarded one student from eight Historically Black Colleges and Universities $25,000 scholarships. Bey's first scholarship program was Formation Scholars Program, which was awarded to four women in 2017.
Photo: Getty Images
It's been the year of Jay and Bey. Just last week it was reported that their "OTR II Tour," which kicked off earlier this Summer, has already grossed $150 million, and is set to bring in $100 million more. The two were also given their own day, "Beyonce and Jay-Z Day," in Minnesota earlier this month, following their tour stop in Minneapolis.
"Through their lives and music, Beyoncé and Jay-Z have inspired Minnesotans, and music fans around the world," Governor Mark Dayton wrote in the proclamation.
Chat About Beyonce & Jay-Z To Award More Than $1 Million In Scholarships To Students