Neal Schon Won't Press for Steve Perry Collaboration During Journey Break
By Andrew Magnotta
September 5, 2018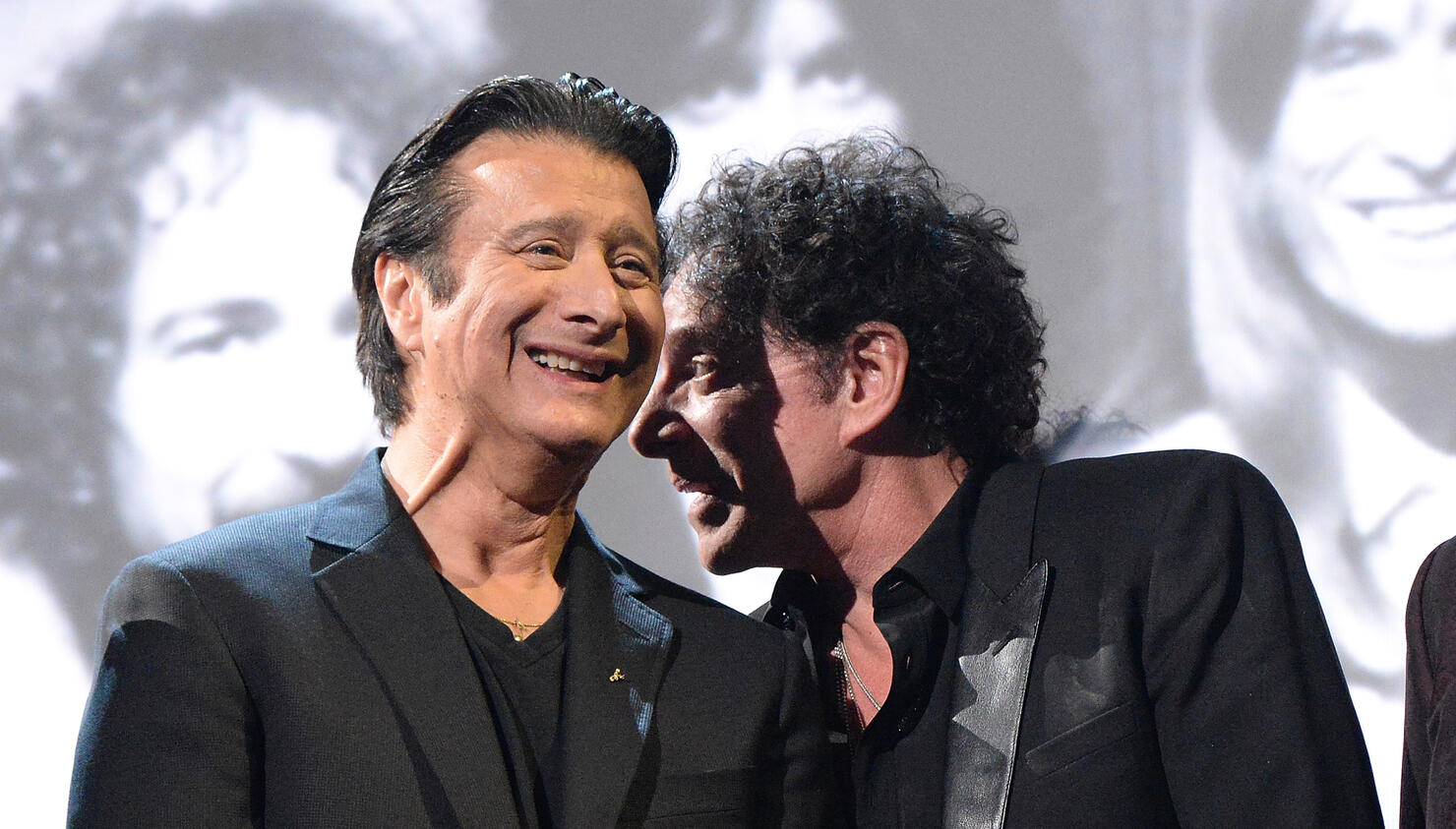 With the finish line of Journey and Def Leppard's wildly successful co-headlining tour in sight, Journey guitarist Neal Schon says he's looking forward to a break.
In fact, Schon revealed that Journey plans to take at least a year off at the conclusion of its tour. As always, the guitarist is looking ahead to what his next project will be.
While Schon reiterated that he still hopes to be reunited with Steve Perry in some capacity, he's done lobbying for it. Schon says Perry knows how to get in touch if he's so inclined.
"I'm not gonna press the issue anymore because I think ultimately it's gonna be up to him," Schon told AZ Central. "But I will say that I know my fans and Journey fans around teh world are writing me, privately and openly, and just praying for that, because we definitely have a chemistry together that's undeniable."
Schon says he hopes Perry will consider their "legacy" together, and the great music they could still make together.
But until Perry reaches out, Schon says he's enjoying Perry's comeback just like everyone else.
"I'm glad to see that he's found the passion again that he once had for music, because everyone so clearly missed him," said the guitarist. "I know I have. Steve and Aretha Franklin have always been by favorite singers."
Journey's co-headlining tour with Def Leppard wraps up in early October.
Schon has never been one to sit on the beach for long. During turmoil within Journey a year ago, Schon suggested that he couldn't wait to make a new solo album.
A little over a year after Schon warned that the band was "toxic" and on the brink, he says a break is just what Journey needs.
"Everyone can try to figure out what they want to do, where they want to be," he said. "There's a lot of question marks, you know?"
In August, Perry announced his long-awaited new solo album, Traces, would be released on October 5.
Photo: Getty Images