Dave Grohl Leaves 99 Percent Tip in the Name of Rock 'n' Roll
By Andrew Magnotta
September 11, 2018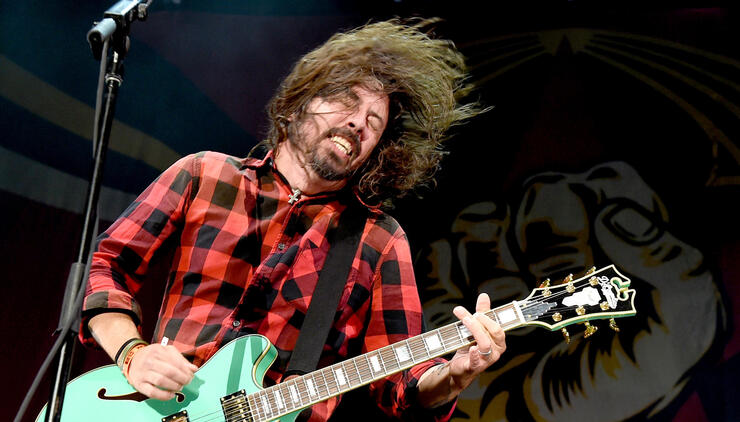 One of the reasons Foo Fighters frontman Dave Grohl is so universally liked, is not only because of his unwavering enthusiasm for music, but also the fact that he seems like a genuinely nice person.
If you had to guess, you'd assume that Grohl is nice to people in the service industry, and probably a generous tipper as well. And you'd be right.
But not only is Grohl generous, he'll also apparently pay any amount just so the Number of the Beast comes up on his credit card statement.
Indeed, Grohl treated some friends to a night out at Hollywood's Rainbow Bar & Grill after the Foo Fighters' recent pop-up show in Los Angeles. The singer tipped $333 on a bill of $333.30 just so the grand total would amount to $666.30.
A photo of the receipt, which is complete with an upside-down cross drawn by the former Nirvana drummer, surfaced later on social media.
Other photos from the evening show, Grohl smiling and laughing with other fans at the bar.
Foo Fighters are on tour now for another leg of the GRAMMY Award-winning band's Concrete and Gold world tour.
The first show of the current North American leg of the tour was at Seattle's SafeCo field. During the show, Grohl invited his former Nirvana bandmate, bassist Krist Novoselic, to jam with the band in an impromptu reunion.
Get all Foo Fighters' tour dates here.
Photo: Getty Images
Chat About Dave Grohl Leaves 99 Percent Tip in the Name of Rock 'n' Roll