How to Live Stream The Daytime Stage at the iHeartRadio Music Festival
By Taylor Fields
September 13, 2018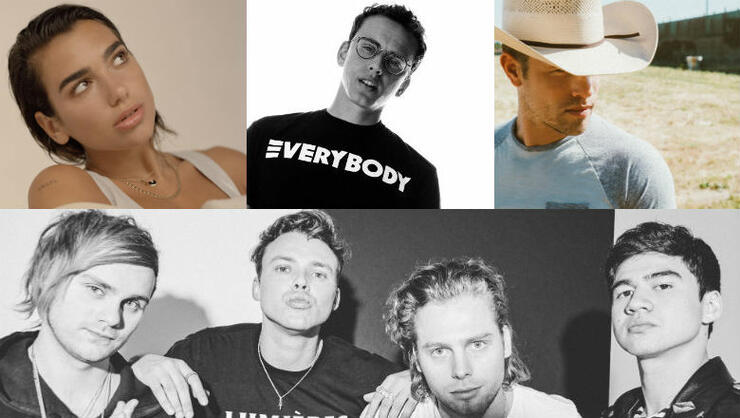 It's all going down in Las Vegas during the Daytime Stage at the iHeartRadio Music Festival. All day, on Saturday, September 22nd, some of the most talented artists across multiple genres will take the stage at the Las Vegas Festival Grounds — and the best part is, even if you can't make to the festival this year, you can watch from the comfort of your own couch.
Fans will be able to watch all the performances from the Daytime Stage this year by tuning into a live stream via on HondaStage.com, beginning at 2pm ET/11am PT. All of your favorite performing artists will be brought right to you!
The Honda Stage platform celebrates determined, breakout artists, which describes everyone on the Daytime Stage lineup. Taking the stage at this year's Daytime Stage are music's most buzzworthy singers, rappers, and bands, including Logic, Dua Lipa, 5 Seconds of Summer, Lil Uzi Vert, Dustin Lynch, Bazzi, Belly, Bobby Bones and The Raging Idiots, Greta Van Fleet, Bad Bunny, grandson, Leon Bridges, MAX, Badflower, Evvie, The Vamps, and Drax Project.
Fans can also stay up to date with everything going on at the Daytime Stage, including what's happening on stage and backstage, by visiting iHeartRadio.com/DayStage or by following #iHeartDayStage on Twitter, Facebook and Instagram.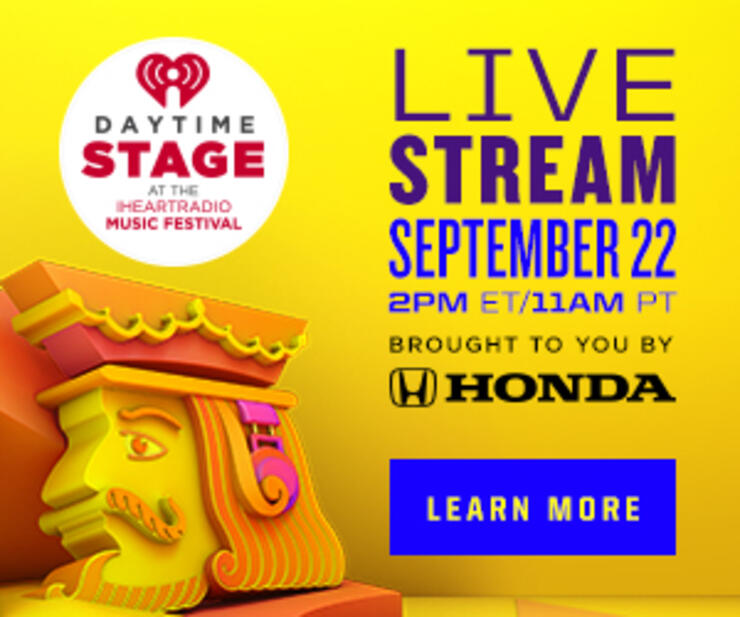 The Daytime Stage falls right in between each night of the star-studded 2018 iHeartRadio Music Festival, which takes place at T-Mobile Arena, and includes performances from Justin Timberlake, Fleetwood Mac, Childish Gambino, Jack White, Carrie Underwood, Mariah Carey, Imagine Dragons, Jason Aldean, Sam Smith, Luke Bryan, Lynyrd Skynyrd, Panic! At The Disco, Kelly Clarkson, Shawn Mendes, Kygo, Rae Sremmurd, and Logic.
Make sure you're tuned in on September 22nd! This is one show you will not want to miss.
Chat About How to Live Stream The Daytime Stage at the iHeartRadio Music Festival