Mötley Crüe Is Recording New Music, Confirms Vince Neil
By Andrew Magnotta
September 13, 2018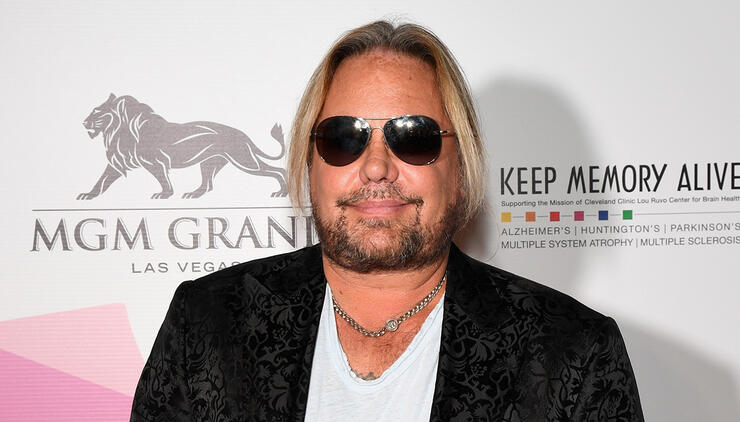 Much was made about a recent photo that appeared to show Mötley Crüe rhythm section Nikki Sixx and Tommy Lee in a recording studio with producer Bob Rock.
The speculation intensified after Lee shared a clip of himself apparently tracking drums. Lee captioned the images, writing, "It's that new s--t!!!!"
But now we have answers!
Mötley Crüe singer Vince Neil announced Thursday morning via Twitter that he and his band are, indeed, recording together again.
"Exciting news!" Neil wrote. "I'll be going back in [the] recording studio in a few weeks with the boys to record four brand new Mötley Crüe tracks! Rock on!"
A few hours later, Neil issued a clarification, adding that the band does not have plans to "tour anymore."
"We never broke up or said we would never make music again," he added. "Hopes this clears it up."
So we are getting more Crüe! Though it's still not clear how the band will release the new music.
Some fans initially speculated that Lee and Sixx were working on music for the film adaptation of Mötley Crüe's biography, The Dirt - Confessions of the World's Most Notorious Rock Band.
It's possible Crüe is planning to include the new songs on the film's soundtrack, but we'll have to wait for another announcement to find out for sure.
Photo: Getty Images
Exciting news! I'll be going back in recording studio in a few weeks with the boys to record 4 brand new Motley Crue tracks! Rock On!!

— Vince Neil (@thevinceneil) September 13, 2018
For those of you who don't understand, yes "the boys" means Motley and we signed a contract not to tour anymore. We never broke up or said we would never make music again. Hope this clears it up.

— Vince Neil (@thevinceneil) September 13, 2018