Weezer Tributes Blink-182 With 'All The Small Things' Cover At Riot Fest
By Paris Close
September 16, 2018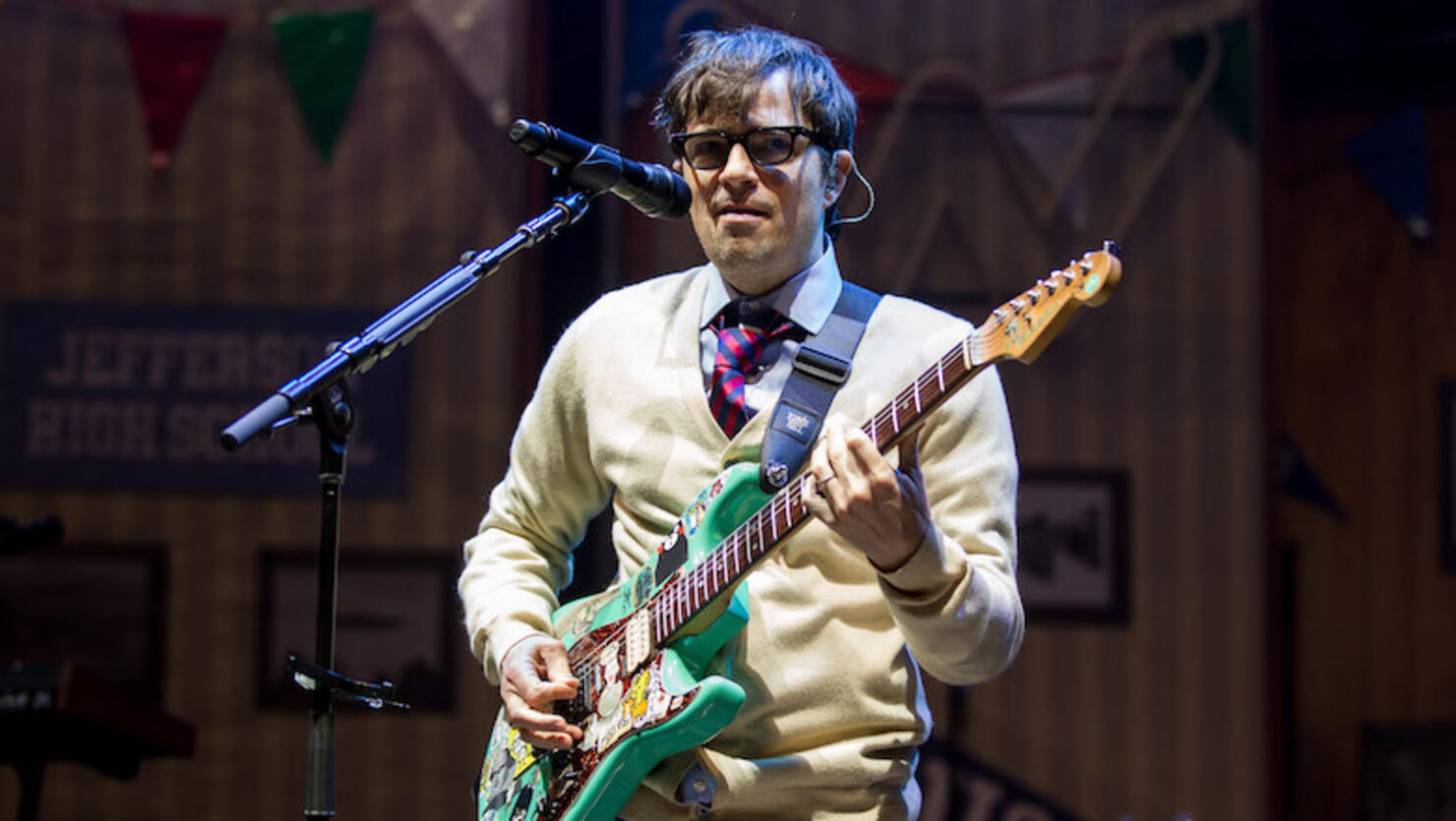 Weezer paid homage to Blink-182 at Chicago's Riot Fest over the weekend.
The "Beverly Hills" rockers delivered a tribute performance of the rock group's smash song "All the Small Things" during the three-day music festival, where Blink was intended to perform Saturday (September 15). However, as we previously reported, the band recently cancel their upcoming fall tour and their Riot Fest appearance due to bandmate Travis Barker's medical complications.
"The past few months have just sucked as I have been sidelined just waiting for my doctors to clear me so I could get back on the road and perform with my band," the drummer explained in a regrettable note of the cancellation. "Unfortunately, the risks associated with drumming are still too great. I am doing everything I need to do so I can get back on the road as soon as possible. I want to thank my fans, family, friends and bandmates for all the love and support."
Weezer frontman Rivers Cuomo introduced the performance by telling the audience he and his band had freshly mastered Blink's fan-favorite jam, saying, "you can never have to much Blink in your life" before launching into a "Weezer-style" interpretation of "All the Small Things."
The Los Angeles-based band has been on a cover streak this year, having answered one fan's request to take on Toto's "Africa" over the summer — which the musicians happily obliged during their live showcase on Jimmy Kimmel Live!
Watch Weezer cover Blink-182, below: