Weezer Shares "California Snow" Off 'SPELL' Soundtrack
By Katrina Nattress
September 20, 2018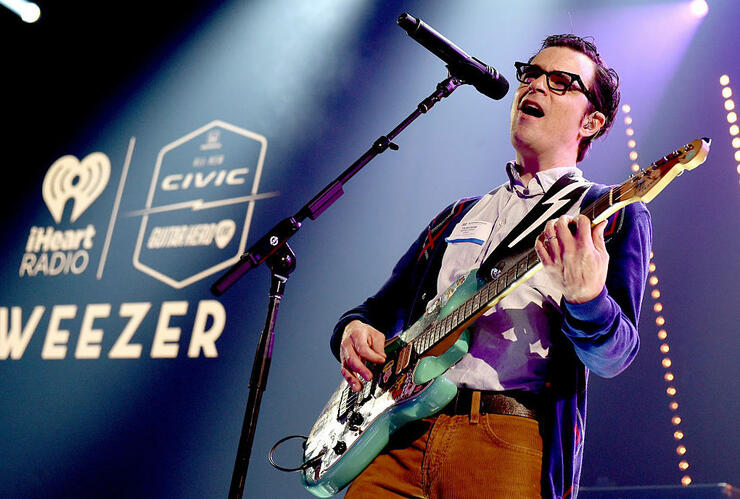 Weezer gave fans a little taste of new music on Wednesday (September 19) in the form of "California Snow." The hip-hop inspired track was written for SPELL — Brandon Walters' first feature length film that follows an American illustrator (Barak Hardley) as he wanders the countryside of Iceland in the wake of his fiancée's death.
The song sees singer Rivers Cuomo try his hand at rapping right out of the gate. "Walk soft with a big stick / When I play guitar it's sick / This is the definition of flow / Nobody cold as this," he rhymes to begin the first verse, as "woos" follow him in the background. A video of Hardley making "snow angels" in the sand loops to accompany the song.
Listen to "California Snow" below.
Last weekend, Weezer replaced blink-182 as a headliner at Chicago's Riot Fest after the pop punk legends were forced to cancel their remaining tour dates and festival appearances due to drummer Travis Barker's medical complications.
As a tribute, Cuomo and company performed a "Weezer-style" rendition of the trio's 1999 hit "All the Small Things."
"You can never have to much Blink in your life," the singer said before diving into their version of the song.
Photo: Getty Images
Chat About Weezer Shares "California Snow" Off 'SPELL' Soundtrack