The Six Greatest Solos From Jack White's iHeartRadio Music Festival Set
By Dave Basner
September 22, 2018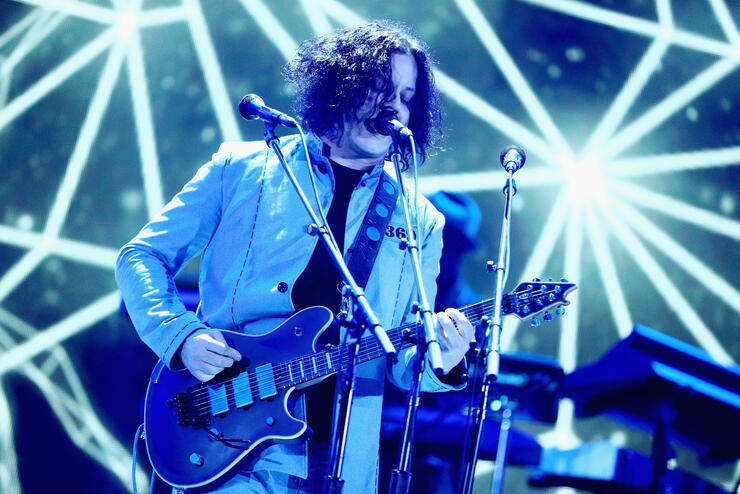 There were plenty of performers during the first night of the 2018 iHeartRadio Music Festival, like Panic! at the Disco, Fleetwood Mac and Mariah Carey, but none were as loud as the one and only Jack White. The rocker, who released his latest album, Boarding House Reach, almost six months ago to the day, took the stage by storm and brought the entire audience to their feet. Along with entertaining the sold-out crowd at Las Vegas's T-Mobile Arena, he also wowed them with incredible guitar solos. Here are his six greatest ones of the night.
First up was the soulful solo from "Connected By Love," the opening track off Boarding House Reach:
Next was his impressive performance during "Lazaretto":
Jack pleased everyone in venue with "Seven Nation Army," and his solo in it was fantastic:
White played his Raconteurs hit, "Steady As She Goes," and worked in it an awesome solo:
The solo in "Black Math" showed off more fast finger-work from the phenom:
If you didn't catch the live stream and want to see all of Jack's solos, or if you did see it and want to watch him again, you can! This year's iHeartRadio Music Festival will air as a two-night television special, exclusively on The CW, on October 7th and October 8th from 8 p.m. to 10 p.m. ET/PT.
Photo Credit: Getty
Chat About The Six Greatest Solos From Jack White's iHeartRadio Music Festival Set