Lauren Jauregui Announces Debut Solo Single 'Expectations': See The Teaser
By James Dinh
October 2, 2018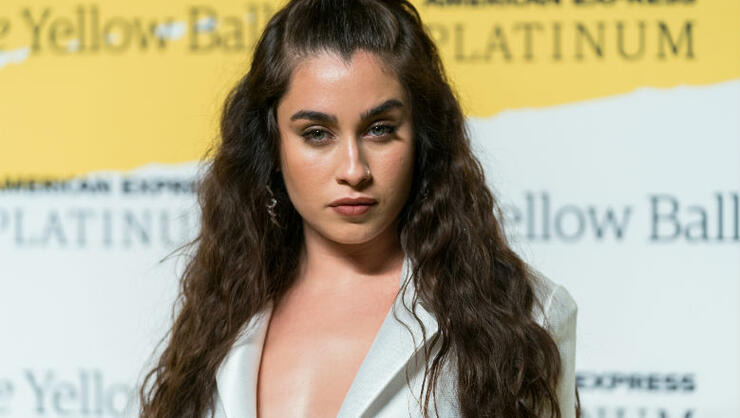 Lauren Jauregui is joining her former Fifth Harmony sisters on the road to solo stardom with the release of her upcoming single, "Expectations."
On Monday (October 1), the 22-year-old star took to social media channels to make the big announcement, detailing an October 12th release date. In the post, Jauregui also offers up a glimpse at what is presumably the music video to the track, where she is seen walking slowly down a dimly hit hall in a white dress. Even though a snippet of the track plays in the background, the muffled ballad isn't revealed in full. "Expectations" was first previewed during her opening stint on the Latin American leg of Halsey's "Hopeless Fountain Kingdom Tour" in June.
"My art is just self-explorative," she previously told Nylon magazine. "I'm gonna talk about whatever it is that I'm going through, so if what I went through, I went through with a girl, you're gonna hear about it from that perspective. If what I went through, I did with a man, you're gonna hear it from that perspective, 'cause I just love souls."
Back in January, it was reported that Jauregui signed a solo deal with Columbia Records and, as per tweets from the singer in May, she has been steadily working on new material. "Fun fact: I actually only started writing actual songs this year," she tweeted just a few weeks back. "I had only written two songs in my life completely that I thought were [okay] and I was too scared of failure to try until my world shifted earlier this year. "The rest of the songs you'll hear I've actually written within the past [three] weeks/month. Literally in the studio every day just opening the floodgates of all the s**t I never let myself say."
Chat About Lauren Jauregui Announces Debut Solo Single 'Expectations': See The Teaser