Ace Frehley Would Take Part in KISS Farewell if the Price Is Right
By Andrew Magnotta
October 4, 2018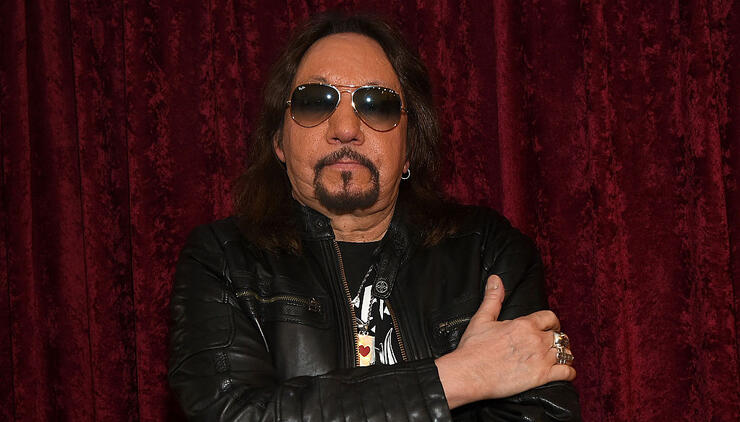 Ace Frehley says there's no way he would turn down a fair offer to be part of KISS's End of the Road farewell world tour.
The Rock and Roll Hall of Fame band's co-founding lead guitarist says "for the right price" he would "absolutely" perform again with KISS.
"The first of that reunion tour [in 1996], we grossed $215 million, and that was 20 years ago," Frehley said in a new interview with Yahoo! Entertainment. "So what would it be today, probably double that? Half a billion? I'm there."
The guitarist emphasized, however, he's not holding his breath waiting for the call, and he's not overeager to go back on the road with KISS.
"...I'm having so much fun with my own band and recording records at home, and producing them, and writing them, and singing them," he explained. "My career has been going up and up and up."
Frehley has repeatedly expressed interest in a KISS reunion in recent years, once setting the odds at 50-50. He maintains that fans want a reunion, and he's inclined to give it to them.
"If [Paul Stanley] and [Gene Simmons] decide to put a deaf ear to the fans, I think it's going to hurt their careers," Frehley said. "But, you know, those guys always have done what they've felt like doing, even whit it was not necessarily the best move."
Frehley has reconnected with Simmons and Stanley over the past few years. He's performed many times with Simmons, during the bassist's solo shows, but there are still barriers to Frehley rejoining his old band.
Stanley says he's never been happier with KISS than with the band's current lineup (with guitarist Tommy Thayer and drummer Eric Singer), which has been place since 2004.
Still, both the KISS frontman and bassist have left the door open to collaborations with former members of KISS on the band's farewell tour.
Frehley's next solo album, Spaceman, is his third in six years. It arrives October 19.
Photo: Getty Images
Chat About Ace Frehley Would Take Part in KISS Farewell if the Price Is Right