K.K. Downing Suggests He Has the Right to Rejoin Judas Priest if He Wants
By Andrew Magnotta
October 4, 2018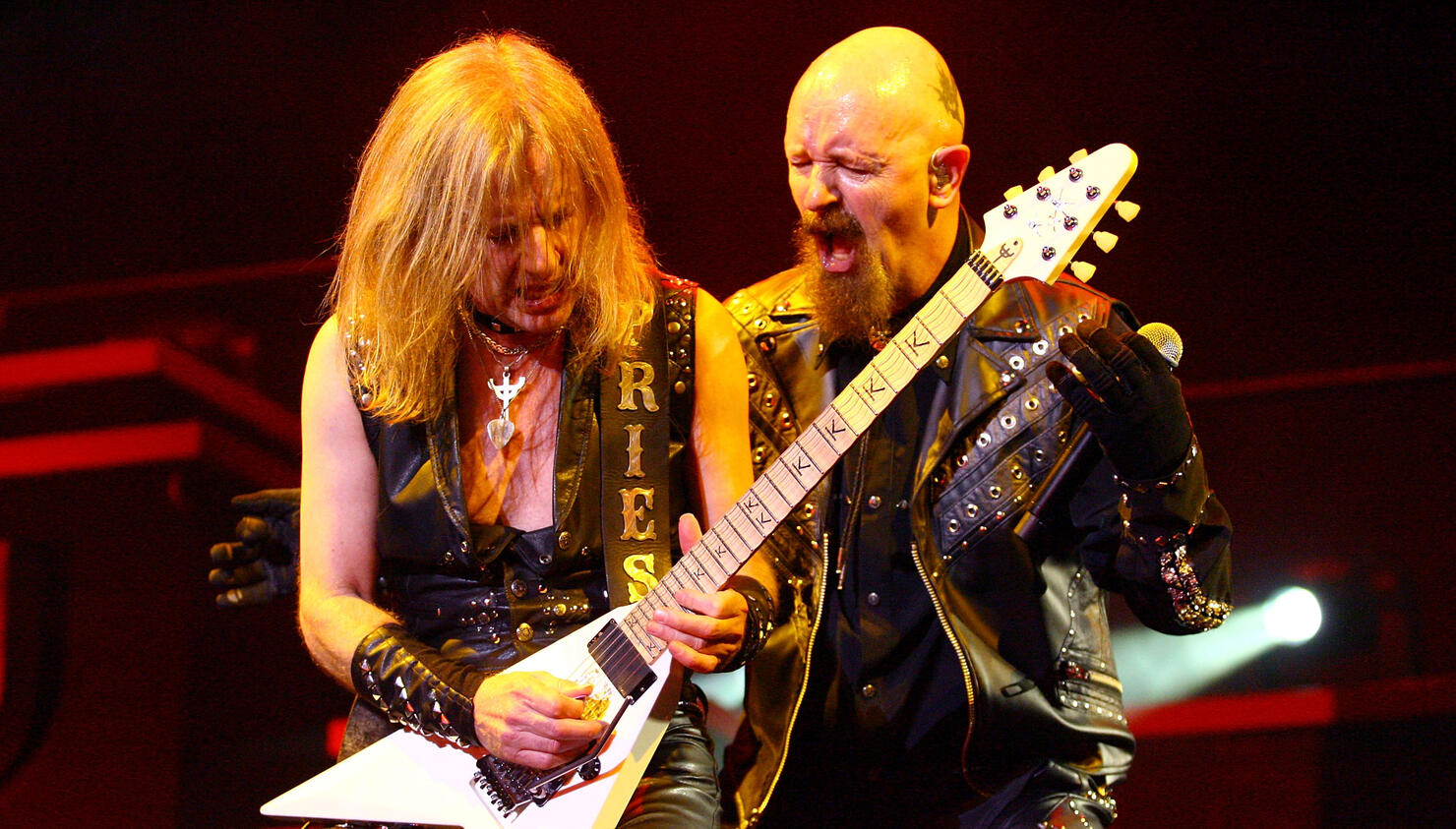 Co-founding Judas Priest guitarist K.K. Downing regrets sniping his former band earlier this year, but maintains that his former mates were wrong not to ask if he'd be up for a reunion.
When it was announced this past winter that longtime Judas Priest guitarist Glenn Tipton would be semi-retiring from the band due to complications from Parkinson's Disease, many fans wondered whether Downing would rejoin the band he left in 2013.
Despite his rocky exit from Judas Priest and lack of involvement in the band's last two albums, Downing also wondered during that period if he should prepare to come out of retirement.
While it's unclear whether Downing actually would have accepted an invitation to reprise his role in the iconic heavy metal outfit, the call he was apparently looking for never came. And that set off an uncharacteristically public war of words between Downing and Judas Priest.
"I didn't mean to cause any controversy or any trouble or anything, but I was disgruntled, really," Downing said in a recent radio interview with WFMU.
Front man Rob Halford later apologized to the fans for the ugliness, which he said detracted from Priest's acclaimed 18th studio album, Firepower.
Downing says he took the exclusion personally, describing being "shocked and stunned" his former band mates didn't reach out.
"They could say, 'Well, we asked K.K., because we understand that the fans have a voice too,'" Downing suggested.
"But they didn't do that, which I think was wrong — I think that was wrong to do that. But obviously, if I had said, 'Yes, I'll step in and resume my position,' then I think that I had a right to do that, really, because I wasn't able to continue with Glenn towards the end."
Downing has been on the road this fall promoting his memoir, Heavy Duty: Days and Nights in Judas Priest, which was released September 18.
Judas Priest is currently on a break. The band's Firepower world tour resumes on October 26.
Photo: Getty Images