Mom Warns Why You Should Never Let People Kiss Your Baby
By Dave Basner
December 8, 2020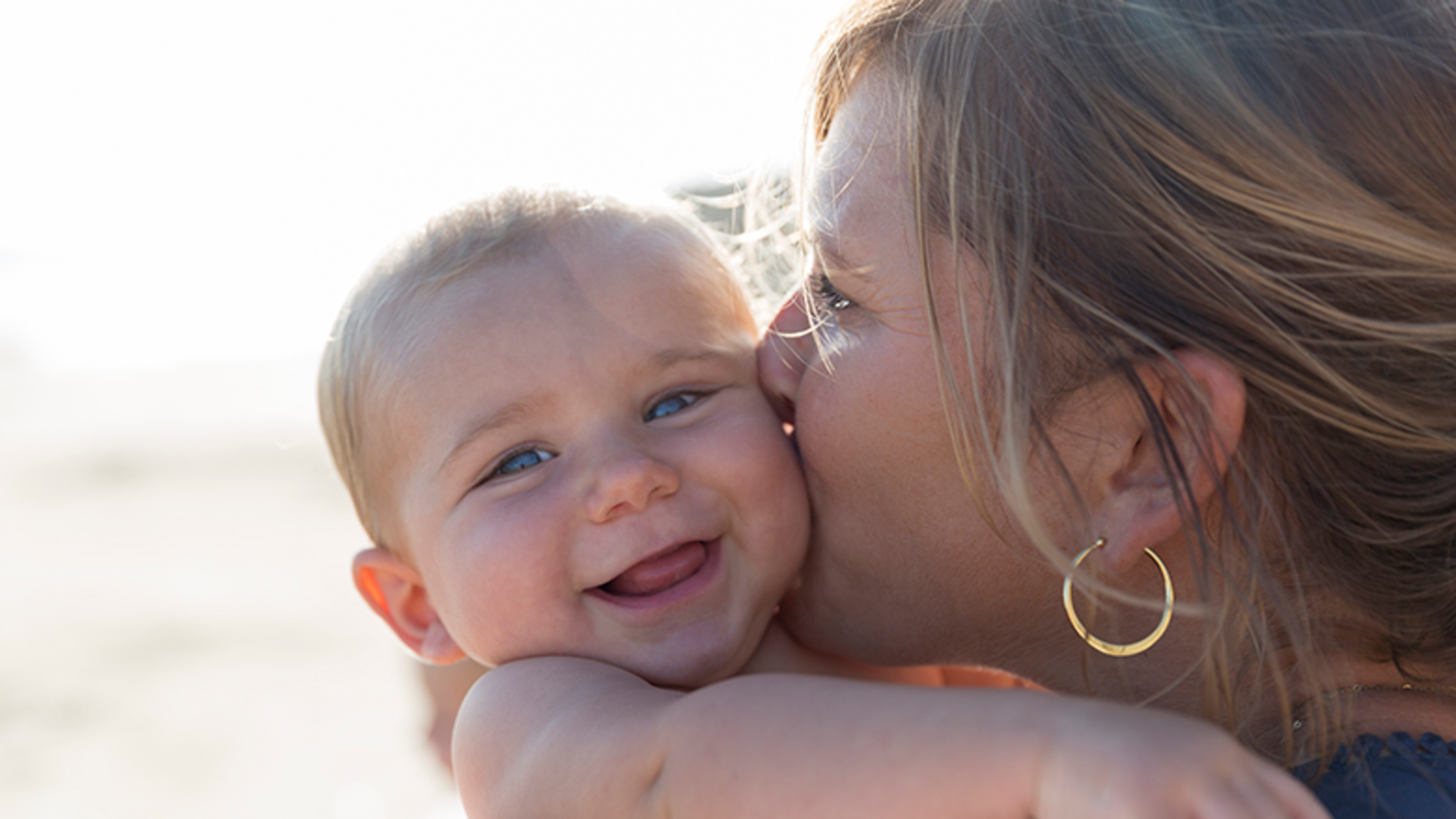 It almost feels like a reflex to want to hold and kiss a cute, little baby, but as one mother learned, letting people give even a tiny peck to an infant could be deadly. Rhian Brace shared her story on Facebook as a warning to other parents not to let their babies get kissed. 
Rhian explained how struggled to conceive after being diagnosed with polycystic ovarian syndrome and endometriosis, but she beat the odds and had a boy named Ernie. When her son was just two weeks old, Rhian noticed a red bump on his head. Everything else was normal - he didn't have a fever and his daily habits hadn't changed - so she didn't think much of it, but still asked her doctor, who wrote it off as eczema.
A few days passed and she noticed more bumps and they looked a lot like blisters. Then one night, six more popped up that looked infected. Rhian rushed Ernie to the hospital where she learned he had contracted Herpes simplex virus. The virus is known to adults as just a common cold sore, but for newborns who are very susceptible to illnesses, it was a potentially deadly virus. Rhian explained that Herpes simplex is "just as deadly as meningitis in babies... because it starts to attack their brain, lungs and other vital organs."
So where did it come from? Someone with a cold sore kissed Ernie, and that's all it took. 
Thankfully, Ernie is on the mend. He completed his course of IV anti-viral meds, but he still needs to take more medicine at home for the next six months until the virus is completely killed. 
Rhian concluded her post with some advice, writing, "Just remember that when being around a newborn, personal hygiene is everything, remember to keep your hands clean, don't kiss and respect the wishes of parents."
Photo Credit: Getty