Belly Details New Album 'Immigrant': 'I Was Completely Open and Vulnerable'
By Nicole Mastrogiannis
October 8, 2018
During a time when there are many controversial issues in the world, and perhaps more than ever before, Belly is not afraid to speak is mind ... and he is doing so through his music. The 34-year-old middle eastern born rapper/songwriter/producer is now sharing his new full-length studio album, Immigrant, showcasing a collection of songs that are extremely important to him.
Previous to the album's release, fans heard songs like "What You Want" featuring The Weekend and "Maintain" featuring Nav, and on Immigrant, Belly includes many more artists, like Meek Mill (who is featured on the title track).
Belly, who recently performed at the Daytime Stage at the iHeartRadio Music Festival in Las Vegas, opened up to iHeartRadio about Immigrant. He talked about what the LP means to him, which songs mean the most, the album cover, what happened to Midnight Zone and more. Read on below.
In relation to your new album Immigrant, on Twitter you said "With everything going on, I can't sit by and say nothing and I've decided to speak my truth." So what truths will your fans learn when they listen to this album?
"I think they'll learn my most important truths. Like the truth that it takes a lot for an artist to sit down and really express parts of their life. I feel like with this one, I was completely open and vulnerable to the pen and paper. And it's probably the most honest piece of work I've ever put together in my life."
What was it like to put this together, especially with the subject matter being so personal?
"Putting this together was like a puzzle almost. At times I didn't know what pieces should go where, I just kind of made the music, and I wrote what I needed to write, and said what I needed to say. And then I think the pieces kind of fell into place after that. But at first, I think because it was so personal, it was hard to have an outside perspective on my own project, and when I finally finished it and stepped back, I kind of knew what to do with it."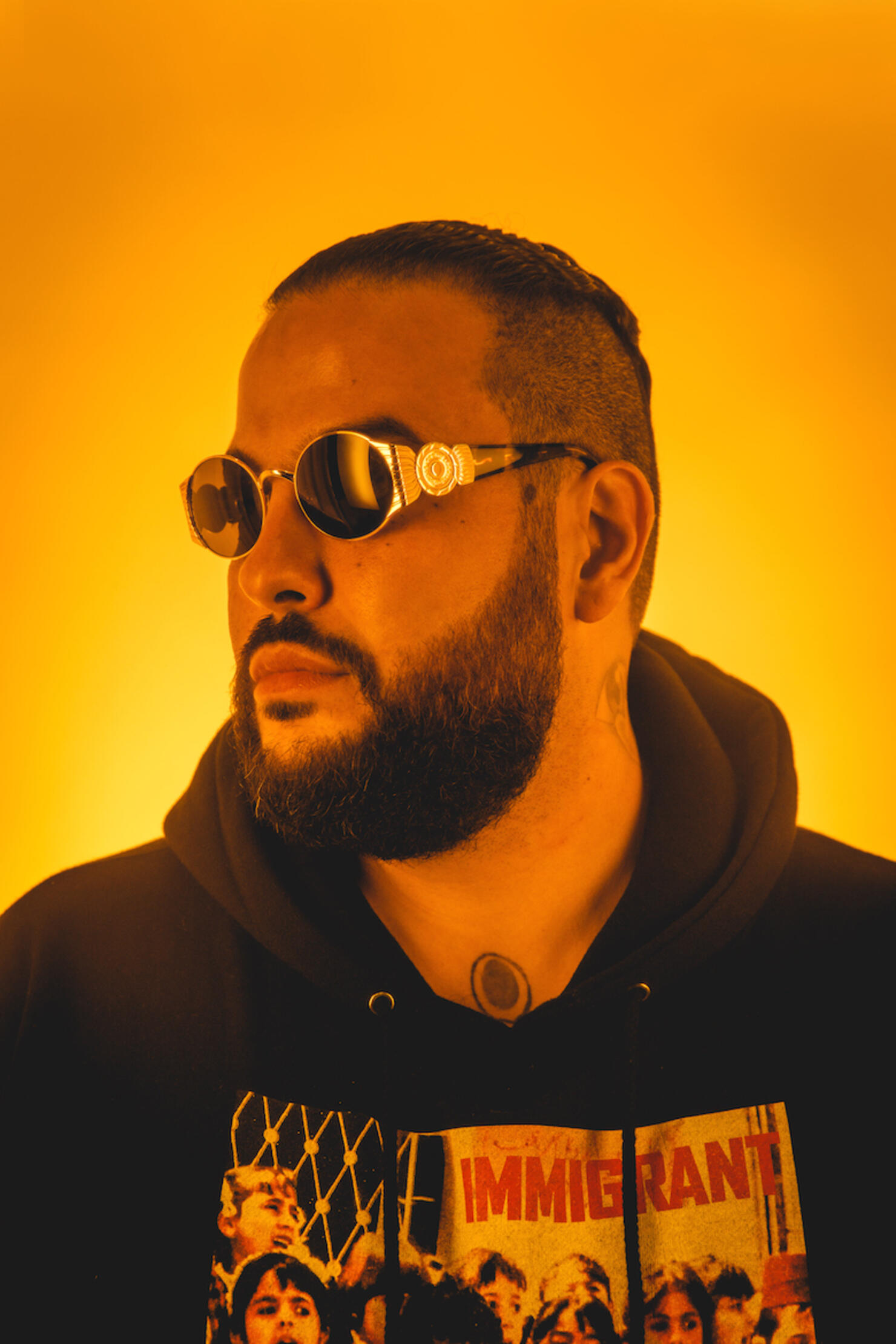 What do you think the most important song on this album is?
"The title track, I think. 'Immigrant.' Meek Mill's featured on it [and] it's just brutally honest. It really addresses some things I think a lot of people are afraid to address right now, but I'll gladly take the position. I guess always, I like to run to the fire, not from it, you know? So, I got a lot to say and I'm not gonna hold back. And that's really the song that I said what I need to say on."
Would you say "Immigrant" is your most personal song or is there one that's like a little bit more closer to your heart?
"My most personal is the intro, 100%. It's the intro of the whole project, it's called 'Another Note.' I think the intro is the most personal to me because I talk about family stuff in it, and I knew that it was gonna be hard to perform it, even in the studio. So I kind of knew that I was gonna break down, and I knew where I was gonna break down. Like, it was one part that I really couldn't get through, and I told them to make sure not to stop, even [if] I stop, just let it go. So, I actually like, break down in tears in the middle of the intro, and it just runs until I get my composure back and keep going. I wanted that honesty to be there. I didn't want to clean it up and cut it up and just deliver it like that. I wanted people see [that] this is really stuff that weighed a lot on me, and me speaking on it is helping me get through everything."
Tell us about the Immigrant album cover art?
"This is me in kindergarten holding a microphone. I was reciting a poem to my mother, that's how the picture came about. And she took the picture. I gotta give her photo credit, by the way. But she took the picture."
And those are all your classmates?
"At the time, yeah. This was in Jordan, in the Middle East."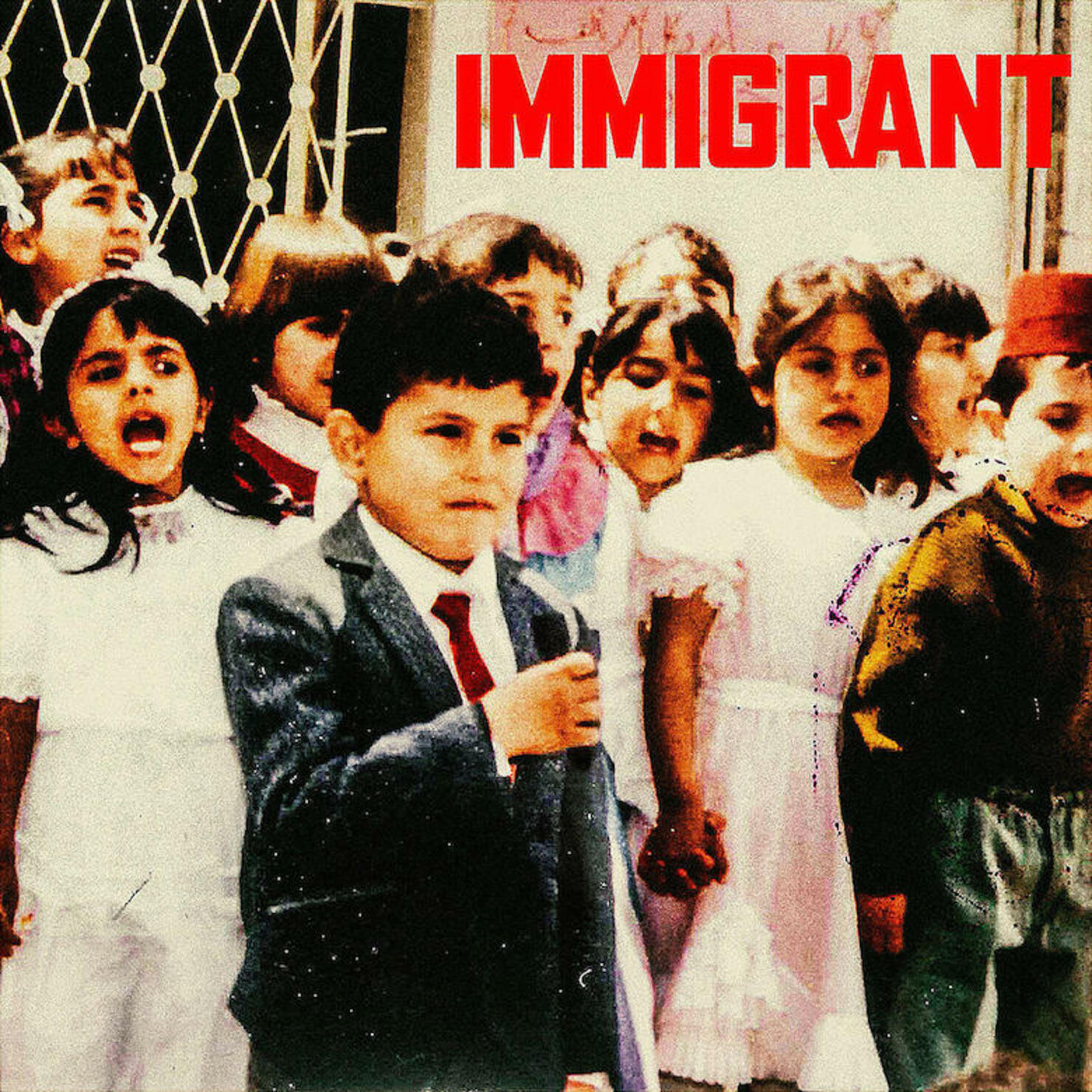 Is there one message that you hope your fans take away from this album after they listen to it?
"With everything going on, there are a lot of messages I hope [fans] take from my music. I think first and foremost, just honesty. You'll hear the honesty in the music, and I think if we could start there, everything else will kind of figure itself out. There's too much lying going on; everybody's a liar nowadays. Everything you watch on TV's a lie. So, I just wanted to give people an honest piece of work, some honest art. And I really feel like, at least for myself, I deliver. And it helped me on so many levels, so I hope it can help them the same way."
You were working on Midnight Zone. Has that project changed into Immigrant? Or did is Midnight Zone off to the side for now to the release of Immigrant?
"Yeah, it was a weird process. Like I said, it was really hard to like ... you know, I cut off songs from the initial project, which was Midnight Zone, and kind of started with just the basis of Immigrant from certain songs I had made for Midnight Zone. But I mean, it's still there mostly. It's mostly still there. There's some that I can revisit. I love the concept and I always though the concept was incredible. But it's just not the time for it I don't think."
Maybe one day?
"Yeah. Definitely maybe. That's what we should say."