Cardi B Reveals The Real Reason She Threw A Shoe At Nicki Minaj
By Peyton Blakemore
October 10, 2018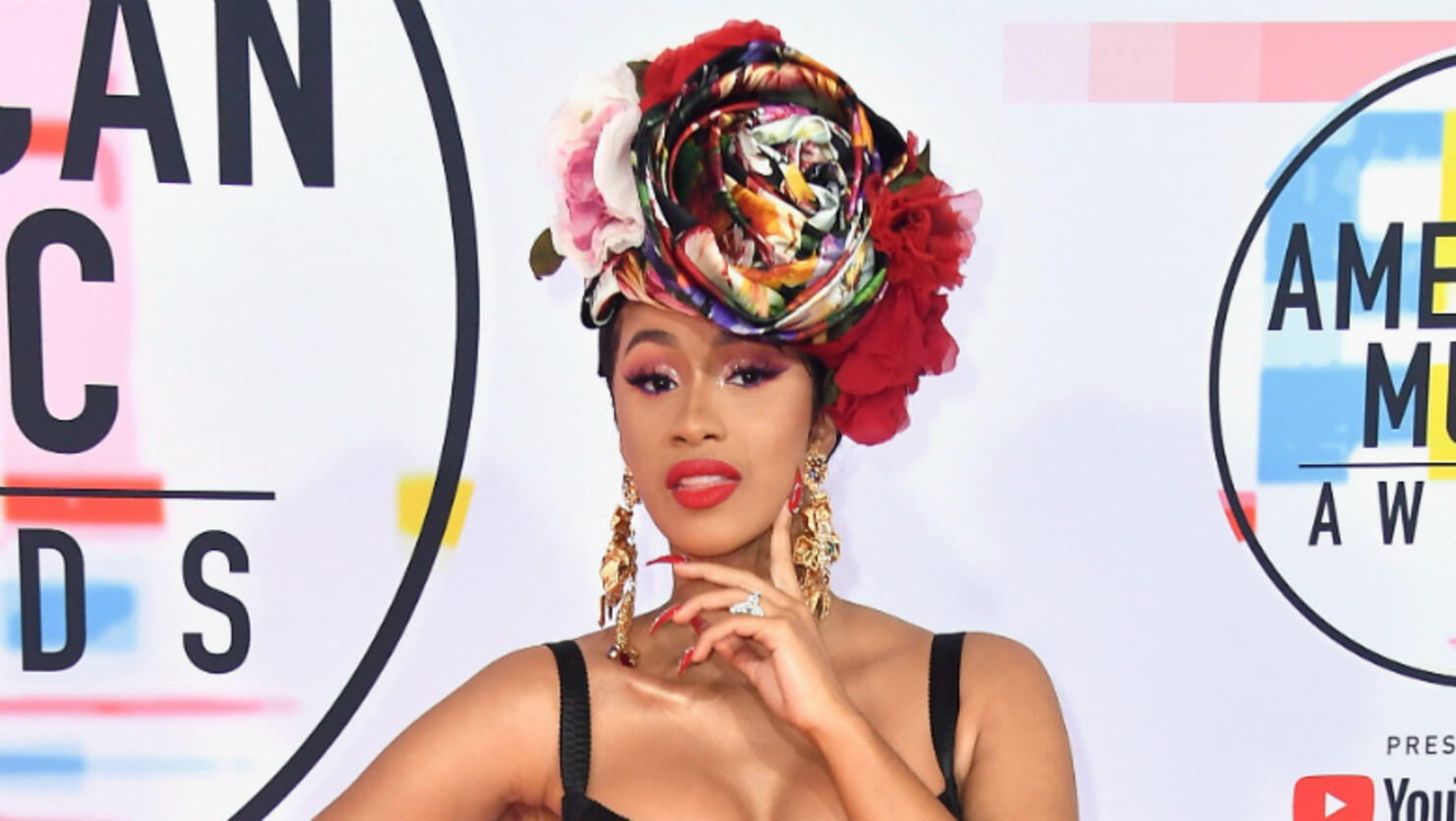 It was the shoe-throwing incident that was spoken about around the world.
In an interview with W magazine, Cardi B opened about what exactly drove her to throw a shoe at Nicki Minaj at a Fashion Week party last month. "For a while now [Nicki's] been taking a lot of shots at me," the "Bodak Yellow" rapper told the mag. "I spoke to her twice before, and we came to an understanding. But she kept it going." The rapper admitted that it was Nicki liking, and then unliking, a tweet that criticized her mothering skills that took her over the edge. "I was going to make millions off my Bruno Mars tour, and I sacrificed that to stay with my daughter," she shared. "I love my daughter. I'm a good-ass f**king mom." Adding, "So many people want to say that party wasn't the time or the place, but I'm not going to catch another artist in the grocery store or down the block."
Cardi's recent statements doubled down on her past explanation, directly following her fashion week showdown. As fans know, Cardi took Instagram to share her side of the story, claiming the brawl broke out because Nicki badmouthed her parenting skills, and her daughter Kulture, amongst other things. "I've let a lot of sh*t slide! I let you sneak diss me, I let you lie on me, I let you attempt to stop my bags, f**k up the way I eat," she wrote on Instagram at the time. "You've threatened other artists in the industry, told them if they work with me you'll stop f**kin with them!! I let you talk big shit about me... But when you mention my child, you choose to like comments about me as a mother, make comments about my abilities to take care of my daughter is when all bets are f**kin off!!"
Nicki though denied Cardi's claims, saying "I would never discuss anyone's child... I would never talk about anyone's child or parenting. It's so crazy to me that people always need to make [me] the bad guy. When you have to say that I said or did something that I never said or did … I am not a clown. That's clown sh*t," she said on her radio show the day after the incident.
Photo: Getty Images