Cardi B Is Making Even Bigger Money Moves After Nicki Minaj Shoe Attack
By Peyton Blakemore
September 25, 2018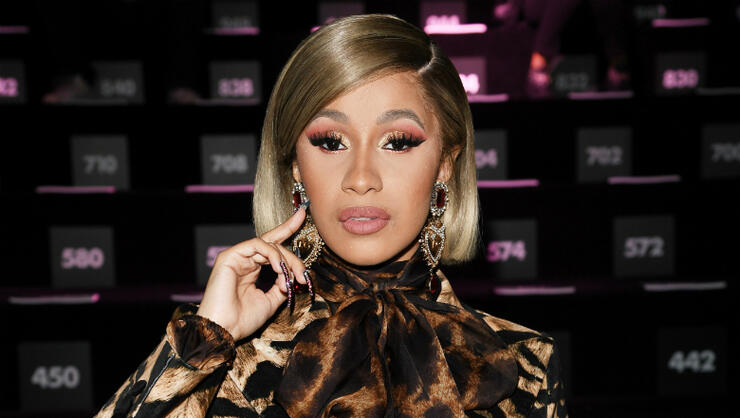 A little shoe throwing never hurt nobody. (double negative intended)
For all those who thought Cardi B's career would be negatively impacted by her New York Fashion Week drama, let's just say, you were very very wrong. According to TMZ, the "Bodak Yellow" rapper's schedule is booming since her little scuffle with Nicki Minaj, in fact, the fight has raised her profile even more. A source told the site that none of her appearances have been canceled, no designers have pulled invitations that were sent pre-fight, and in truth, Cardi is continuing to live her best life.
The "I Like It" rapper, who is currently in Milan for Fashion Week, attended the Dolce & Gabanna show on Sunday (September 23) as planned with no incidents. Since she arrived in the Fashion Capital, designers have seemingly embraced Cardi, rather than shun her, which many people expected to happen. Coincidentally, the "Be Careful" rapper was in Milan at the same time as her now-nemesis Nicki, however, the two did not run into each other.
Next up for Cardi is Paris Fashion Week, where she's reportedly set to attend three major shows while there. Lest we forget, it was also recently reported that Cardi is in talks to perform at Super Bowl LIII alongside Maroon 5 for the highly anticipated halftime show. (Another post-fight perk)
Cardi reportedly wouldn't change a thing about her attack on Nicki at the Harper's Bazaar ICONS Fashion Week party on September 7. Sources told TMZ that Cardi has zero remorse for her actions because she feels she was defending her newborn daughter's honor. Adding, the 25-year-old rapper still believes Nicki was trash talking her family and would throw another shoe at her all over again. As previously reported, Cardi was caught on camera throwing a shoe at Nicki, while being held by security. She was then photographed being escorted out of the event. The "I Like It" rapper later claimed that the brawl broke out because Nicki badmouthed her two-month-old daughter Kulture, "liked [bad] comments about [her] as a mother, [and made] comments about [her] [ability] to take care of [her] daughter."
Photo: Getty Images
Chat About Cardi B Is Making Even Bigger Money Moves After Nicki Minaj Shoe Attack