Kim Thayil Says Soundgarden Will Not Return Without Chris Cornell
By Andrew Magnotta
October 12, 2018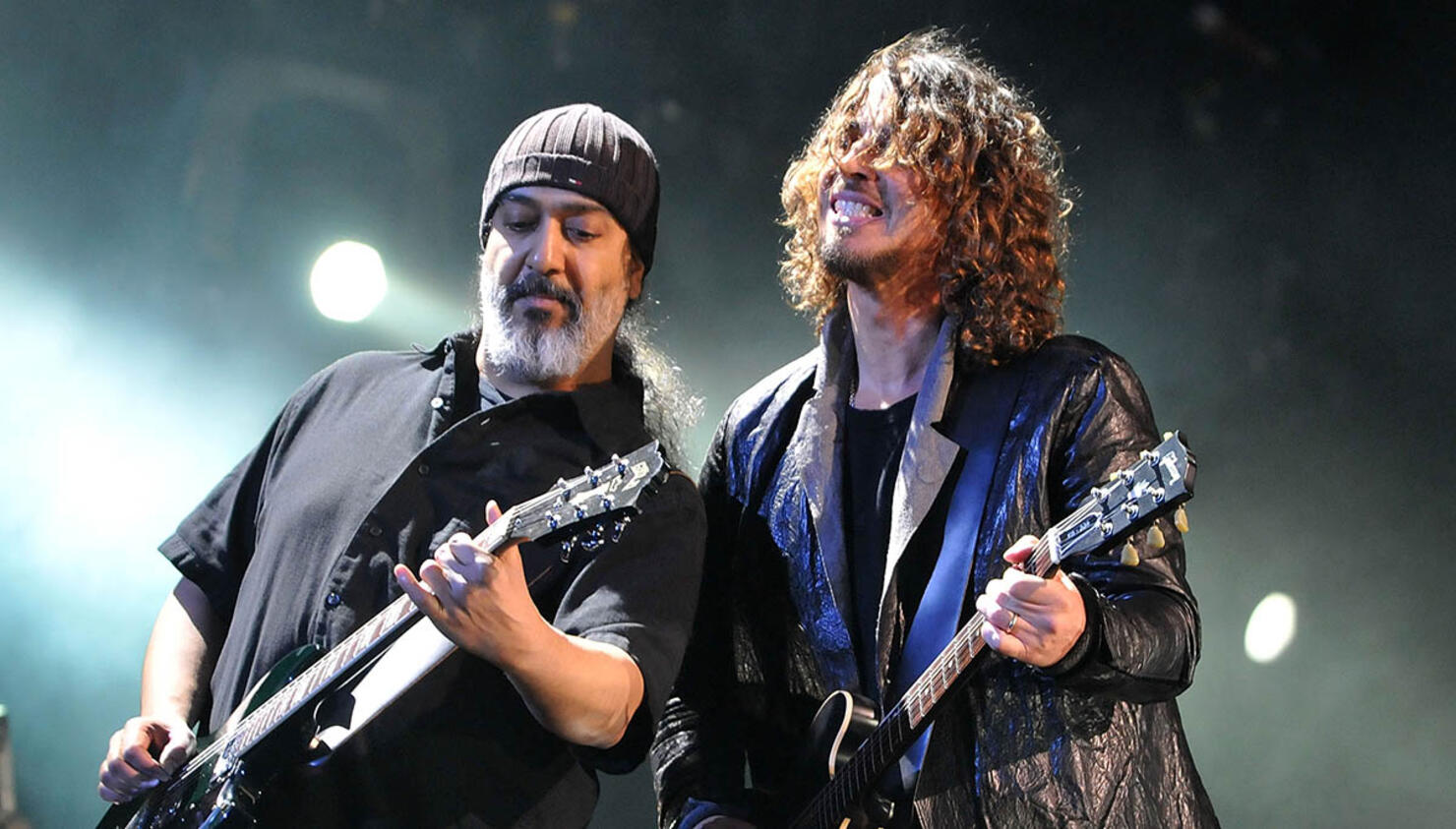 Soundgarden guitarist Kim Thayil says the legendary grunge band will not try to remake itself without late-frontman Chris Cornell.
But Thayil's comments aren't completely contrary to those made by his band mates, bassist Ben Shepherd and drummer Matt Cameron, who gave interviews earlier this week at the unveiling of the Cornell statue at the Seattle Museum of Pop.
Shepherd and Cameron said they both hope for some kind of reunion in time but didn't specify whether such a project could be called Soundgarden. Thayil recently told the Seattle Times that he doesn't think the Soundgarden name will return.
"I don't think that's anything we'd give reasonable consideration to at this point," he said. "When I say 'at this point,' I mean perhaps ever."
Cameron and Shepherd emphasized that the surviving members haven't gotten or haven't been ready to talk about what they would like to do together in the future.
"We would certainly love to try to continue to do something, figure out something to do together," Shepherd told Rolling Stone this week.
Thayil added, "I don't know really what kind of thing is possible or what we would consider in the future. It's likely nothing. The four of us were that. There were four of us and now there's three of us, so it's just not likely that there's much to be pursued other than the catalog work at this point."
Thayil, who co-founded the band with Cornell in 1984, elaborated that he's continuing work on Soundgarden's catalog material, including compilations, live albums and previously unreleased tracks that may be released in the coming years.
This summer and fall, the guitarist and Cameron have been performing together as part of Wayne Kramer's MC5 50th anniversary celebration tour.
Photo: Getty Images