Drake Reveals Son Has 'Crazy Blue Eyes' & Admits He Loves Child's Mother
By Peyton Blakemore
October 14, 2018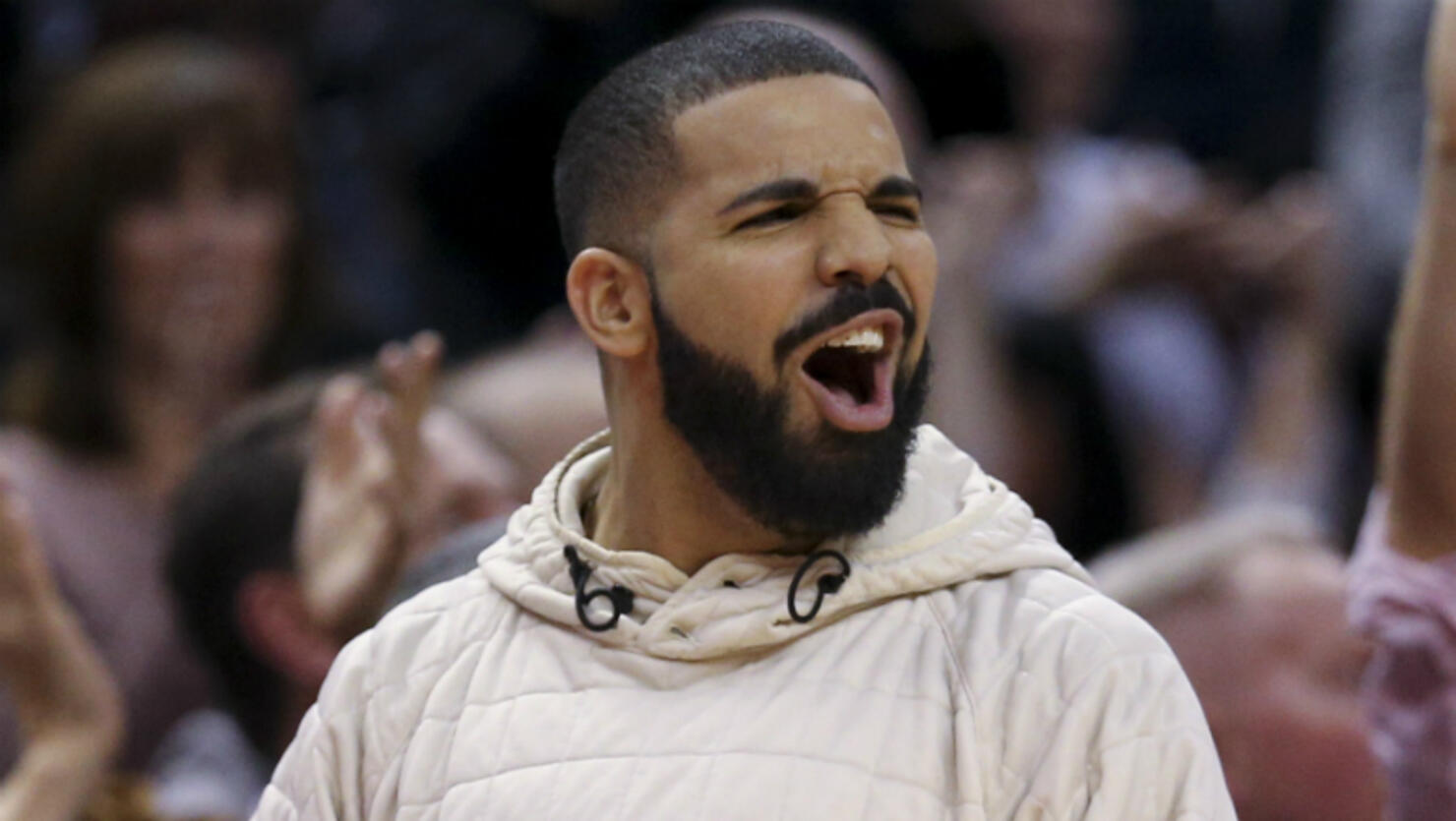 Drake is a proud single father.
After discussing his feud with Kanye West and Pusha T on Friday (October 12) night's episode of The Shop, the "In My Feelings" rapper finally opened up about his son, Adonis, and his current relationship with his child's mother, former adult film star Sophie Brussaux.
"I have a son, he's a beautiful boy," Drake told Lebron James before getting up to show him a photo of Adonis on his phone. "Crazy blue eyes, bro," James responded. "Crazy blue eyes, baby blue eyes," Drake agreed.
As fans know, the 31-year-old rapper confirmed he was a father on his last studio album, Scorpion, after Pusha revealed the "God's Plan" rapper had a then-secret son on his diss track "Story of Adidon." On "March 14," Drake raps to about his son, and the hopes of one day having a good relationship with his mother Sophie. "Hopefully by the time you hear this / Me and your mother will have come around / Instead of always cutting each other down," he spits.
For the first time since releasing the track, Drake spoke about Sophie, telling Lebron that having a baby with someone he was not in a relationship with wasn't what he necessary planned for his life, but he has "unconditional love" for the mother of his child.
"I am a single father learning to communicate with a woman who, you know, we've had our moments," he explained. "I do want to be able to explain to my son what happened. But I don't have any desire for him to like not love his mother or I don't want like, I don't ever want the world to be angry at his mother. Like, we have found ourselves in a situation and we are both equally responsible and now, like, I'm just really excited to be a great father." Adding, "Because I want [my son] to love his mother and I have to project that energy. But I didn't come from that. I came from my mother being like, 'Nah, your dad is this.'" But one thing my dad would never speak ill of my mother, ever ever ever, and my mother is the nicest, kindest, sweetest woman, but she's a woman scorned and a woman who, you know, is exhausted."