Joan Jett Unsure About Further 'Nirvana Reunion' Performances
By Andrew Magnotta
October 16, 2018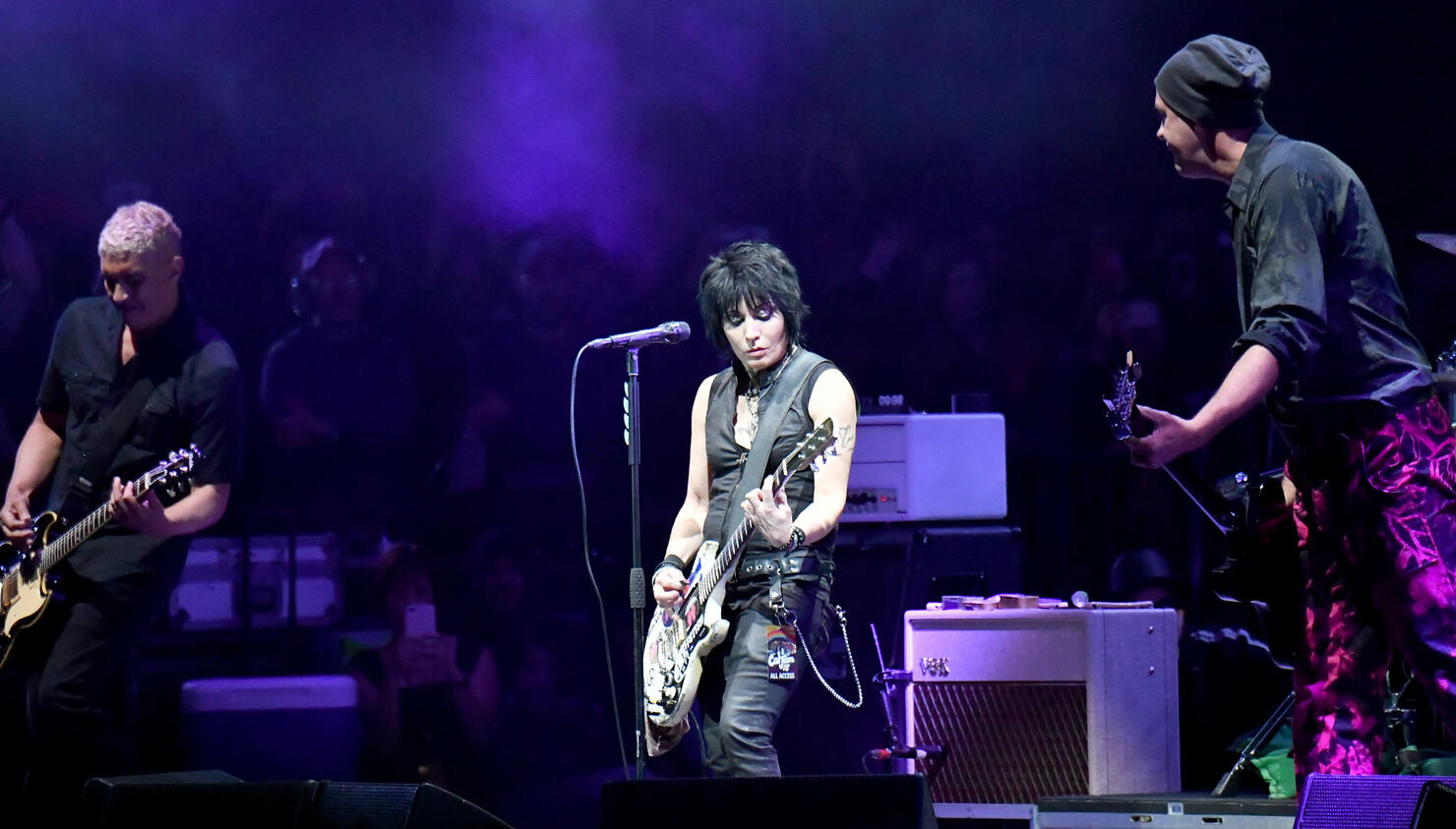 Punk rock icon Joan Jett says she's not sure if the surviving members of Nirvana are planning to do more reunion shows, but she's willing to "figure it out" with them if and when the time comes.
Jett played the second half of the vaunted "Nirvana reunion" earlier this month at Cal Jam with surviving Nirvana members Dave Grohl, Krist Novoselic and Pat Smear.
Along with Deer Tick front man John McCauley (who provided vocals for the first half of the set), it was the same lineup that performed at Nirvana's 2014 Rock and Roll Hall of Fame induction.
In a new interview on the Kyle Meredith With... podcast, Jett recalled her part in the Hall of Fame induction as "very humbling and scary to be asked, but as a fan, there was no way I could say no."
The Cal Jam 18 request was similarly "strange and weighty," she said, adding that she hadn't expected to perform those song again.
The reunited group performed a total of six songs, three with McCauley and three with Jett.
Whether Grohl, Novoselic and Smear are interested in doing more in the future, as many fans have begged, Jett indicated she'd be open to taking part.
For weeks, the Foo Fighters teased "something special" during the band's Cal Jam set. After a series of Foo Fighters social media posts referenced Jett, McCauley and Deer Tick — and were shared by Nirvana's official account — fans began to put two and two together.
Whether the ex-Nirvana trio, plus Jett and McCauley, perform together again or tour seems as likely as it's ever been.
Grohl himself has talked about the Nirvana more openly than ever in recent years. The Foos front man even performed "In Bloom" on drums with Trombone Shorty about at month before the Cal Jam set. That was just the second time he played the song live since Kurt Cobain's death in 1994.
Then, of course, there was Foo Fighters' Seattle show in September in which Novoselic jumped on stage to perform "Molly's Lips," a cover that was a live favorite of Nirvana back in the day.
Photo: Getty Images