Pusha T Reveals How He Actually Found Out About Drake's Son
By Peyton Blakemore
October 17, 2018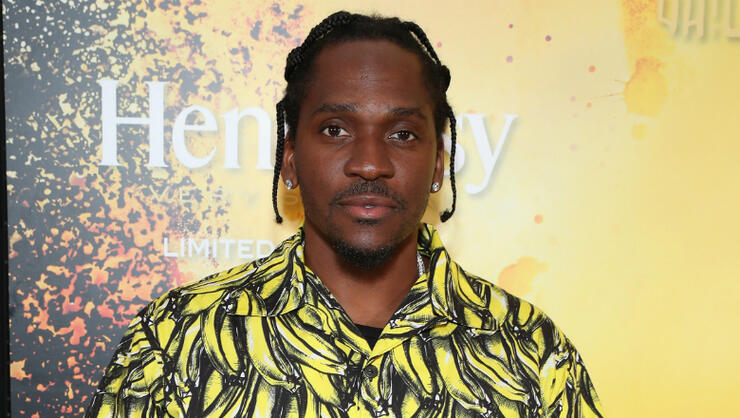 The plot thickens.
Pusha T wants the world to know, Kanye West did not tell him about Drake's son. While chatting with Joe Budden on Tuesday (October 16), the "Story of Adidon" rapper revealed how he actually found out about the Canadian rapper's secret child, and apparently, it was from Drake's camp.
"The information came from [Noah] "40" [Shebib]," he explained, before detailing how Drake's closest friend and longtime producer indirectly spilled the beans. "It didn't come from Kanye, at all. 40 is sleeping with a woman, who begins to . . . he talks to her daily. Five, six hours a day . . . And ultimately speaks about how he's disgruntled about certain things, notoriety and things involving Drake and his career, and so on and so forth. With that also came the fact that Drake has a child. With that also came the trip that everybody took to go see the child, and bring him gifts, and all this information. She divulged this information. That's where it came from."
While talking to Lebron James on Friday (October 12) night's episode of The Shop, Drake blamed Kanye for telling Pusha about his kid. The "God's Plan" rapper said he opened up to Ye about his son — he sent him picture's of him and detailed his problems with his son's mother — just before Pusha, Kanye's protege and business partner, announced to the world that Drake had a secret son. Surprisingly though, Drake admitted that he expected Pusha to reveal his baby news on his diss track, however, where he felt Pusha crossed the line is when he "wished death" upon his best friend, 40, who suffers from multiple sclerosis.
"There are f**ing rules in this sh*t," Drake explained. "When you mention defenseless people who are sick in the hospital, that passed away, that really sent me to a place where I just believed then, and believe now, that there's just a price that you have to pay for that. It's over. You're gonna get… someone's gonna f**king punch you in the f**king face. The sh*t's done, the event's over."
Pusha though believes his recent revelation about 40 being the one who told Drake's baby news will change things for the "In My Feelings" rapper. "Only reason I'm here now, for real for real, is because [Drake] was so passionate about the MS thing," he told Joe on Tuesday. "And they did the backlight and they put the spotlight on his face, 'When you said my friend,' but your friend is the reason why. That's how it came about. That narrative's gotta die. Listen, it needs to die. It's done. That narrative is done."
Photo: Getty Images