Cardi B Hired Private Investigator After Receiving Threats Against Kulture
By Peyton Blakemore
October 25, 2018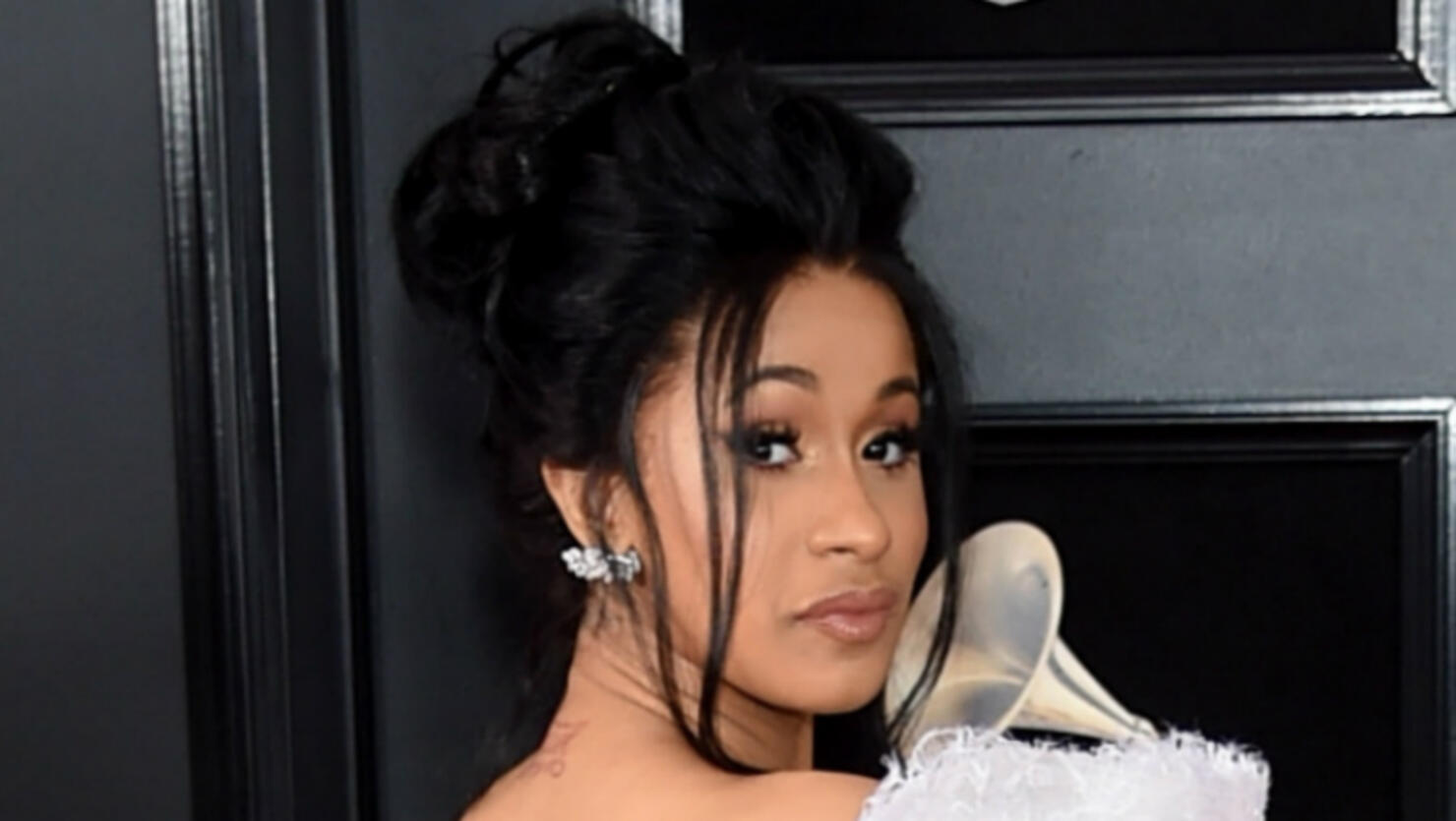 Cardi B may have a lot on her plate, but her first priority will always be her family.
In a recent radio interview, the "I Like It" rapper revealed the real reason she's kept her three-month-old daughter, Kulture, out of the public eye, and her plans to release new music in the near future.
As fans know, Cardi and her husband Offset have yet to show a photo of their newborn daughter, a decision Cardi explained came after she received several threats (both online and via text) targeted at her family. "I can show you screenshots of comments," she said after revealing some messages were so alarming that said she hired a private investigator to see who was behind them. "Who are these people threatening my child? ... It's just really disgusting, disturbing things. We just don't want to show our baby right now. I got offered seven figures [to show Kulture], but I'm just not ready yet."
While Cardi admitted Kulture is her number one focus these days, she's still making time to continue her reign of the music charts. After being asked when she planned to drop the follow-up to her debut album Invasion of Privacy, Cardi said that her next release will be a collection of bonus tracks from the double platinum project. "The plan was always to drop a, like, bonus," she said. "But I just didn't [think] I was going to be so busy doing back-and-forth, back-and-forth things after I gave birth. It's like, oh my God, like, my schedule is so flooded," she explained, before teasing the project's possible release date. "Maybe in December or just maybe January. I don't know. It's just songs that I felt were really good songs that didn't make the album."
Cardi doubled also down on her previous denial about the possibility of her working on Nicki Minaj diss track, saying she's just not that artist. "The way that I came up, it was never about dissing nobody, and I still feel like I don't need to diss anybody for nothing. My music was never about that," she explained. "I have a short temper, so that's like doing things that I don't stand for. I don't like when people be subbing me. So why would I subbing you on music? And any problem that I have, I always address people face-to-face."
As for if she can be in the same room with Nicki following their Fashion Week showdown, well, Cardi said, "I don't care. It's whatever the energy's like. I don't care."
Photo: Getty Images