Kim Thayil Returns to Detroit For the First Time Since Chris Cornell Died
By Katrina Nattress
October 28, 2018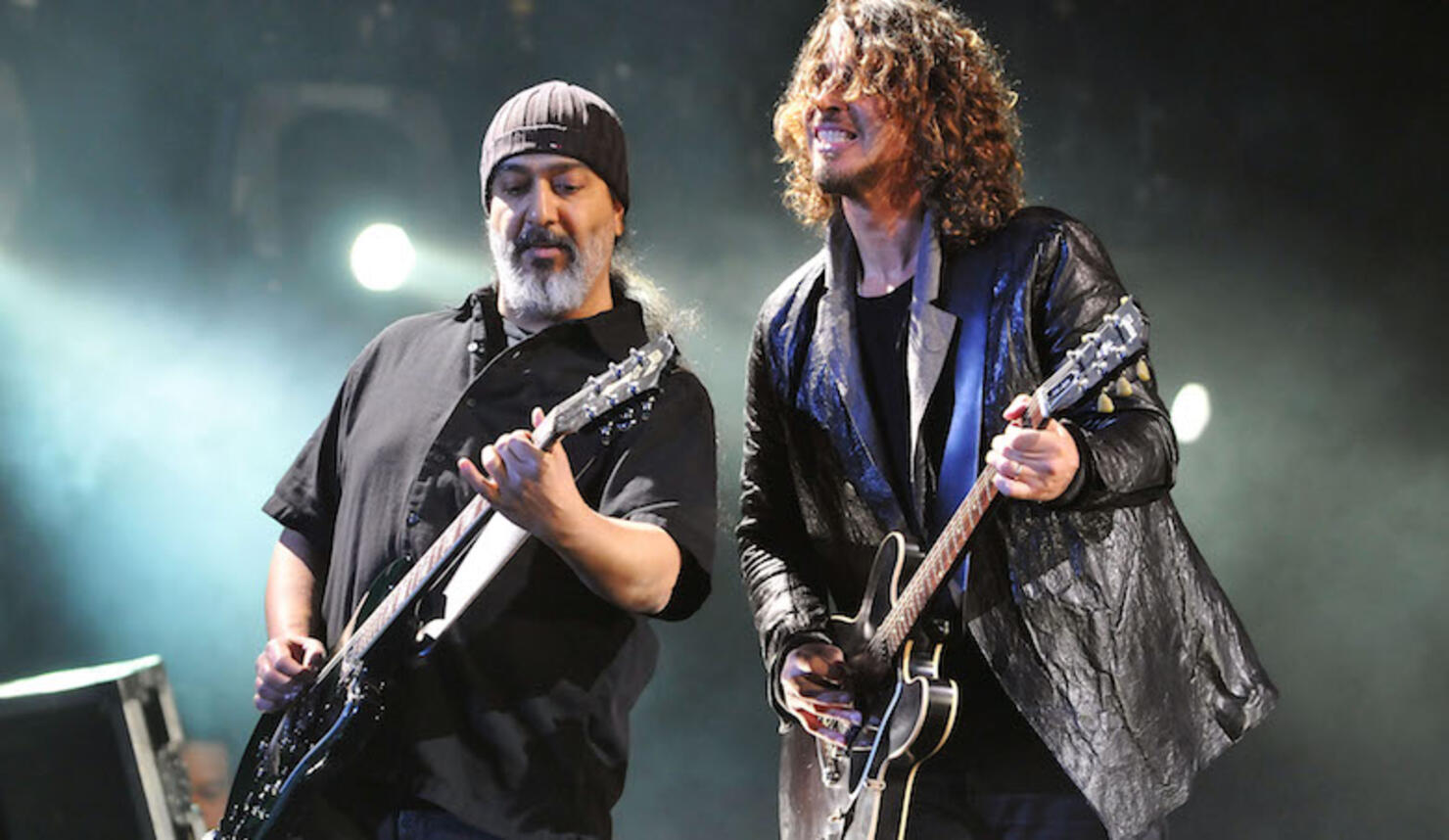 Over a year after Chris Cornell's tragic suicide in a Detroit hotel room after his final performance with Soundgarden, guitarist Kim Thayil has returned to the Motor City to play a handful of shows with MC50 — a band consisting of Thayil, Soundgarden drummer Matt Cameron, MC5 guitarist Wayne Kramer, and a number of other talented musicians to commemorate the 50th anniversary of the iconic rock group's debut album Kick Out the Jams.
The return comes with "complicated and dark" emotions for the guitarist, who had known Cornell for over 30 years.
"There certainly seems like there's an offering of closure. I doubt that it will happen. But it seems available," he explained to Detroit Free Press. "There's also an element of irony to be asked by Wayne to play on a tour with my favorite band, which is from Detroit, that would culminate in a Detroit show. The poetic irony and the opportunity for closure were not lost on me."
MC50 played a show at Saint Andrew's Hall on Friday (October 26), and have concerts scheduled at the Fillmore on Saturday (October 27) and Third Man Records on Tuesday (October 30). The MC50 tour may be the last time fans will get to see Thayil perform live, at least for a while. He recently said that Soundgarden would not remake itself without Cornell.
Photo: Getty Images