Ronnie James Dio Memoir to Be Completed Using Interviews
By Andrew Magnotta
October 29, 2018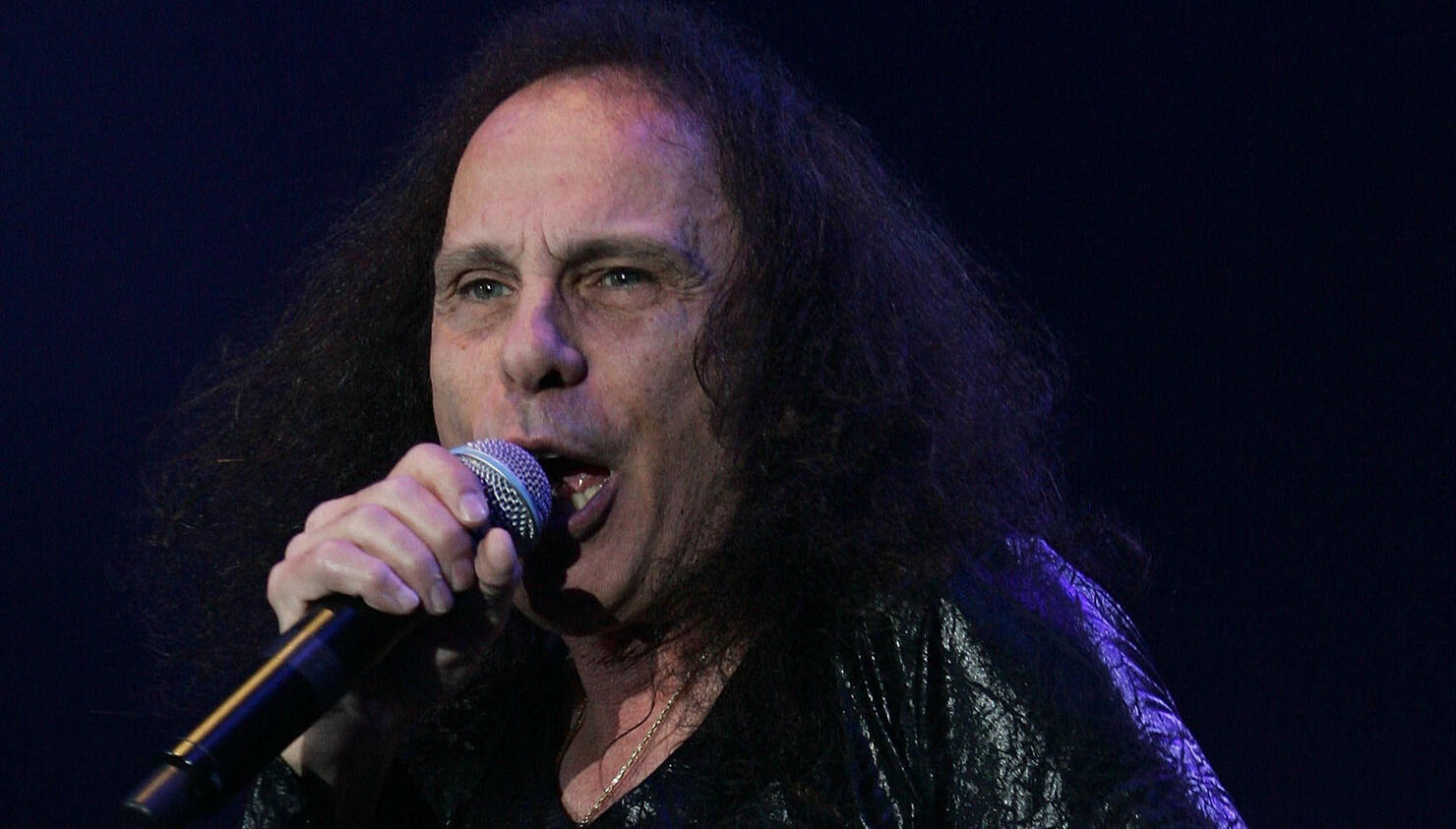 Ronnie James Dio fans who always hoped to read the iconic heavy metal singer's autobiography will get a chance to do so after all, according to the front man's widow and former manager, Wendy Dio.
Ronnie had been writing the memoir up until his death in 2010. His estate initially planned to release the book as it was, but the plans fell through.
Now Wendy has revealed that the manuscript will be completed. She says she's working with journalist Mick Wall; they plan to release the book in 2020.
"Ronnie wrote the book up until the middle of Rainbow," Wendy told the Blairing Out With Eric Blair show. "I know everything after that, and what I want to do is keep it in his words. So what we're doing is we're finding lots of interviews and things. So I want to continue in Ronnie's words, of what went on at that time and so on."
She says that means her late-husband wrote extensively about his childhood and early career, making several revelations that will surprise his fans.
Wendy says she and Wall plan to do the bulk of the work this November and December.
While Ronnie has been gone for eight years, there are several projects that aim to ensure fans continue making Dio memories.
One band, Dio's Disciples, is comprised of former members of Dio's solo band and three singers to cover Dio's legendary catalog.
The other far more controversial project is the Dio hologram, which is expected to return in 2019 after some much needed adjustments.
Wendy also made news recently when one of Dio's former collaborators, guitarist Craig Goldy, revealed he was given Wendy's blessing to complete the last song Dio wrote.
Photo: Getty Images