Migos' Takeoff Drops Debut Solo Album 'The Last Rocket'
By Peyton Blakemore
November 2, 2018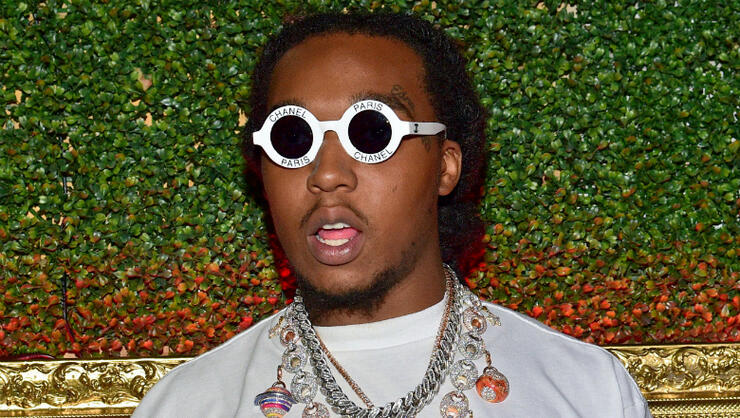 Takeoff's debut solo album The Last Rocket is here.
The "Keep That Sh*t" rapper dropped his first solo project on Friday (November 2).
Takeoff managed to keep most details about the album under lock and key until it's release. However, that didn't stop rumors about the project from floating around the Internet. As recent as last week, the album was said to have ten songs, however, it actually features 12. Many also speculated that Last Rocket would be feature-loaded however, the project has not one.
The Migos' rapper's solo project dropped only weeks after Quavo released his debut solo album, Quavo Huncho. The final solo project from the group will be Offset's and it is expected to drop in the coming weeks.
In addition to working on their solo projects, Migos is already planning their next album. Last month, Quavo told the Associated Press "We'll be at the top of 2019," he revealed. "We're going to hit them with Culture III."
That's not all though. Quavo also strongly hinted that Migos and Drake would drop a mixtape after their ongoing tour, "Aubrey and the Three Migos." When a fan tweeted at Quavo, "Quick thought but what if Migos and Drake dropped a collab mixtape after the tour?" during his appearance in GQ's "Actually Me" series, the "Huncho Dreams" rapper replied: "You must be a psychic. If that don't tell you something, I don't know what to tell you." The "Lamb Talk" rapper later elaborated on his comment in a separate GQ interview, describing what the joint project would sound like if the collab were to happen. "That will be a whole lotta bangers," he admitted. "I don't even think we would play around and do regular music. We wouldn't play. We will be just like a whole smash...because that's how our tour is. It's a club, from start to finish. It's crazy."
To note, the "Aubrey and Three Migos Tour" wraps on November 18. Talk about dominating the game!
The Last Rocket Tracklist
1. Martian
2. She Gon Wink
3. None To Me
4. Vacation
5. Last Memory
6. I Remember
7. Lead The Wave
8. Casper
9. Insomnia
10. Infatuation
11. Soul Plane
12. Bruce Wayne
Photo: Getty Images
Chat About Migos' Takeoff Drops Debut Solo Album 'The Last Rocket'