Queen's 'Bohemian Rhapsody' Biopic Earns $122 Million on Opening Weekend
By Andrew Magnotta
November 5, 2018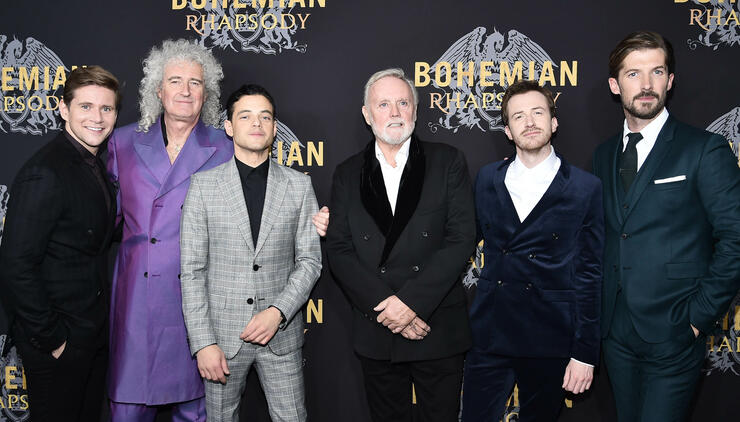 So far, so good for the Freddie Mercury biopic that Queen's Brian May and Roger Taylor said they had "one shot" to make properly.
Bohemian Rhapsody earned a reported $50 million in U.S. and Canadian movie theaters this weekend with another $72.5 million internationally.
Variety reports the numbers far exceeded expectations for the film, which was the second-biggest opening weekend for a music biopic after Straight Outta Compton, the NWA biopic of 2015.
The movie, which May and Taylor had been trying to get made for over a decade, was expected to earn somewhere between $35 million and $40 million in the U.S. and Canada.
The film follows Queen's rise from local to legend status on the strength of Mercury's charisma and the innovative spirit of the band.
May said last week that he believes Mercury himself would appreciate the film, adding that throughout production he's seen it the equivalent of hundreds of times and never gotten tired of it.
"I think he would have felt it was a fair cop," he said. "It shows all his greatness and all his fallibility and insecurity — the whole bit. I think it shows him very truthfully and not sycophantically, but in a way that appreciates his talent."
Photo: Getty Images
Chat About Queen's 'Bohemian Rhapsody' Biopic Earns $122 Million on Opening Weekend