Woman Finds Ring Boyfriend Got Her, Criticizes It Online, Gets Destroyed
By Dave Basner
November 6, 2018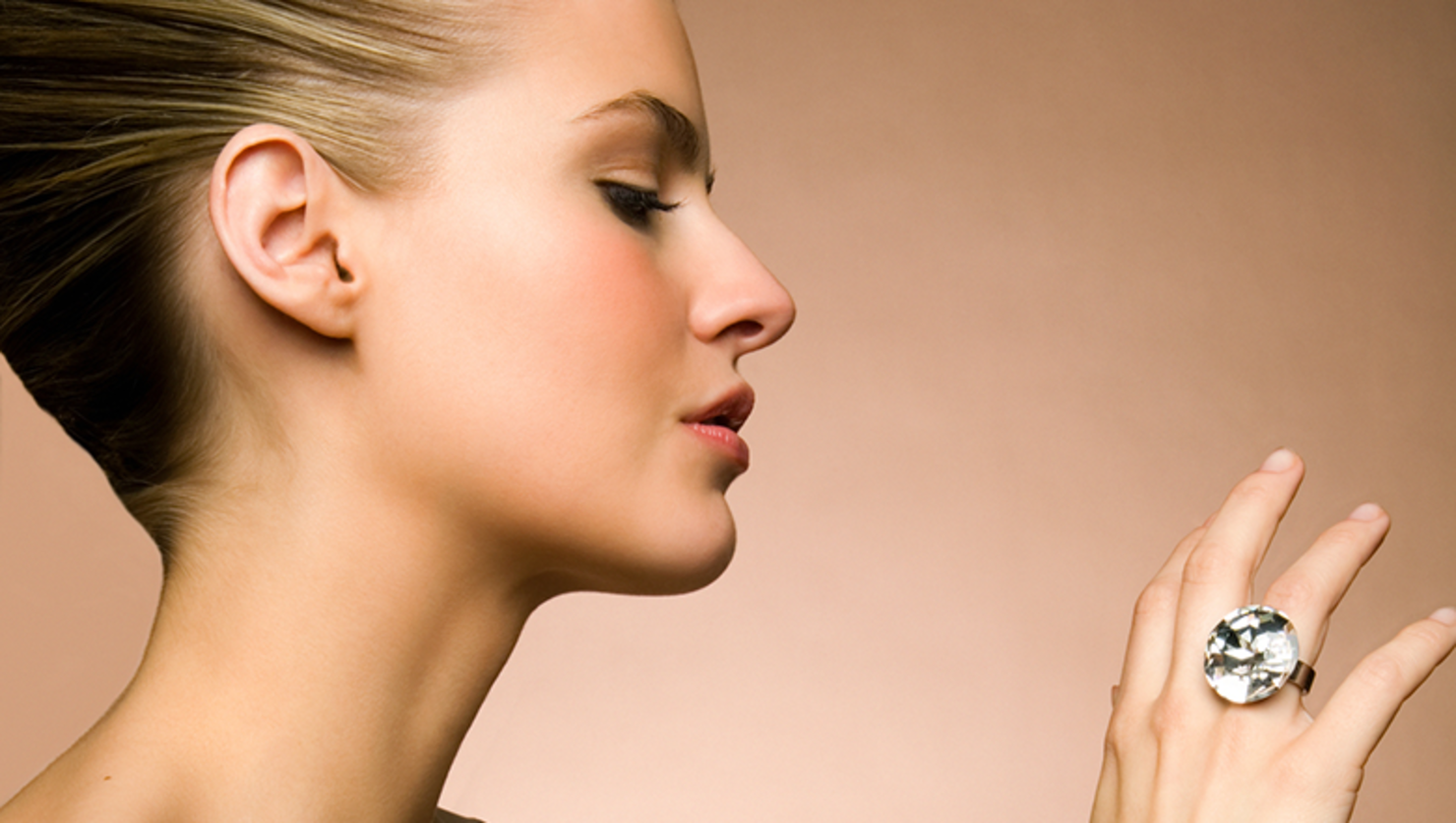 One of the toughest and possibly most expensive decisions in some people's lives is what type of engagement ring to get for a loved one. With so many options for the size, shape, color, clarity, design and more, there are many ways to go wrong. However, most truly loving partners won't care since what is more important is what the ring symbolizes - an eternal future together with a soulmate.
However, one woman who discovered the ring her boyfriend planned to propose with seems to disagree. After stumbling upon the band, rather than being excited that her man was going to pop the question, she took to a Facebook group called ring-shaming to complain about the ring.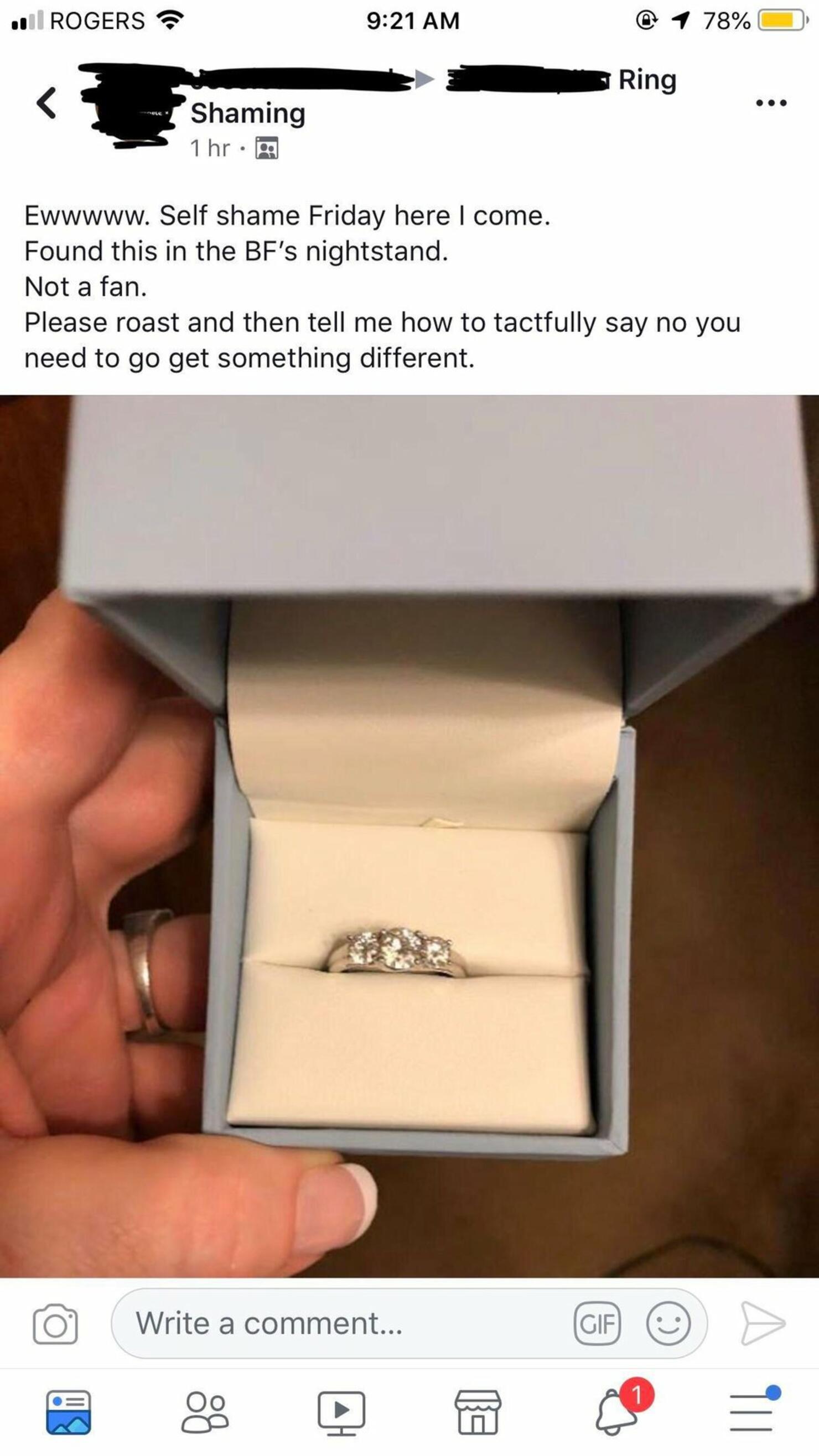 Someone captured the post in a screen shot and shared it on Reddit. It shows the woman's caption which reads, "Ewwww. Self shame Friday here I come. Found this in the BF's nightstand. Not a fan. Please roast and then tell me how to tactfully say no you need to go get something different."
The ring wasn't what got roasted though - it was the woman - not a lot of people were fans of her.







It's likely her boyfriend didn't scrimp on the ring either - a commenter with jewelry store experience estimates the diamonds in the ring to weigh about 1 carat, making it worth at least $1000.
No word on how the woman wound up reacting when she was given the ring... assuming of course that her man didn't see the post and still went through with the proposal.
Photo Credit: Getty