Queen Rockets up the Charts Thanks to 'Bohemian Rhapsody'
By Andrew Magnotta
November 13, 2018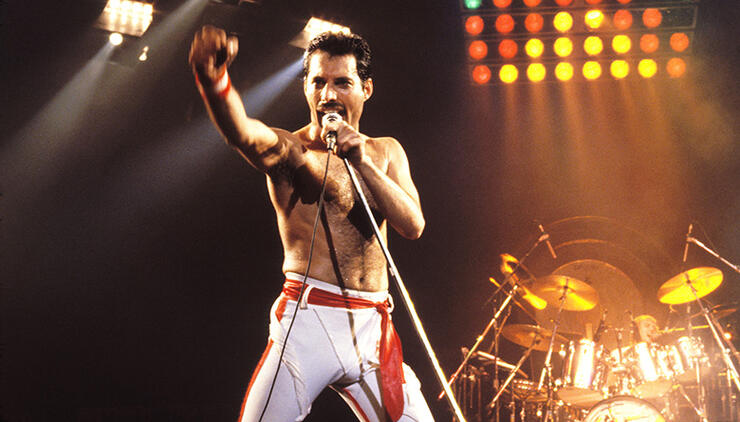 In addition to being a hit at the box office, Queen's biopic about its late-front man Freddie Mercury has propelled the band up the charts to its highest position since 1980.
The Bohemian Rhapsody soundtrack sold 59,000 units last week in what was the band's biggest splash since 1980's The Game, and album that spent five weeks at number 1 thanks to radio hits "Another One Bites the Dust" and "Crazy Little Thing Called Love."
But it's not just the band's official soundtrack that benefitted from the film. Queens Greatest Hits I, II & III: The Platinum Collection rocketed from number 194 to number 9.
It's the first time in Queen's history the band had two albums in the top 10.
Bohemian Rhapsody raked in more than $120 million worldwide, including better than $50 million in North America, in its first weekend. It earned another $31 million in its second weekend.
The film is already the third-highest grossing music biopic of all time and has a good chance of eclipsing record-holder Straight Outta Compton before its run in theaters is over.
Guitarist Brian May said last month that he believes Mercury himself would appreciate the film. May says that as a producer he's seen the film hundreds of times; he's still not sick of it.
Photo: Getty Images