Bye Ponytail! Ariana Grande Just Cut Off Her Hair
By Lauren Crawford
November 15, 2018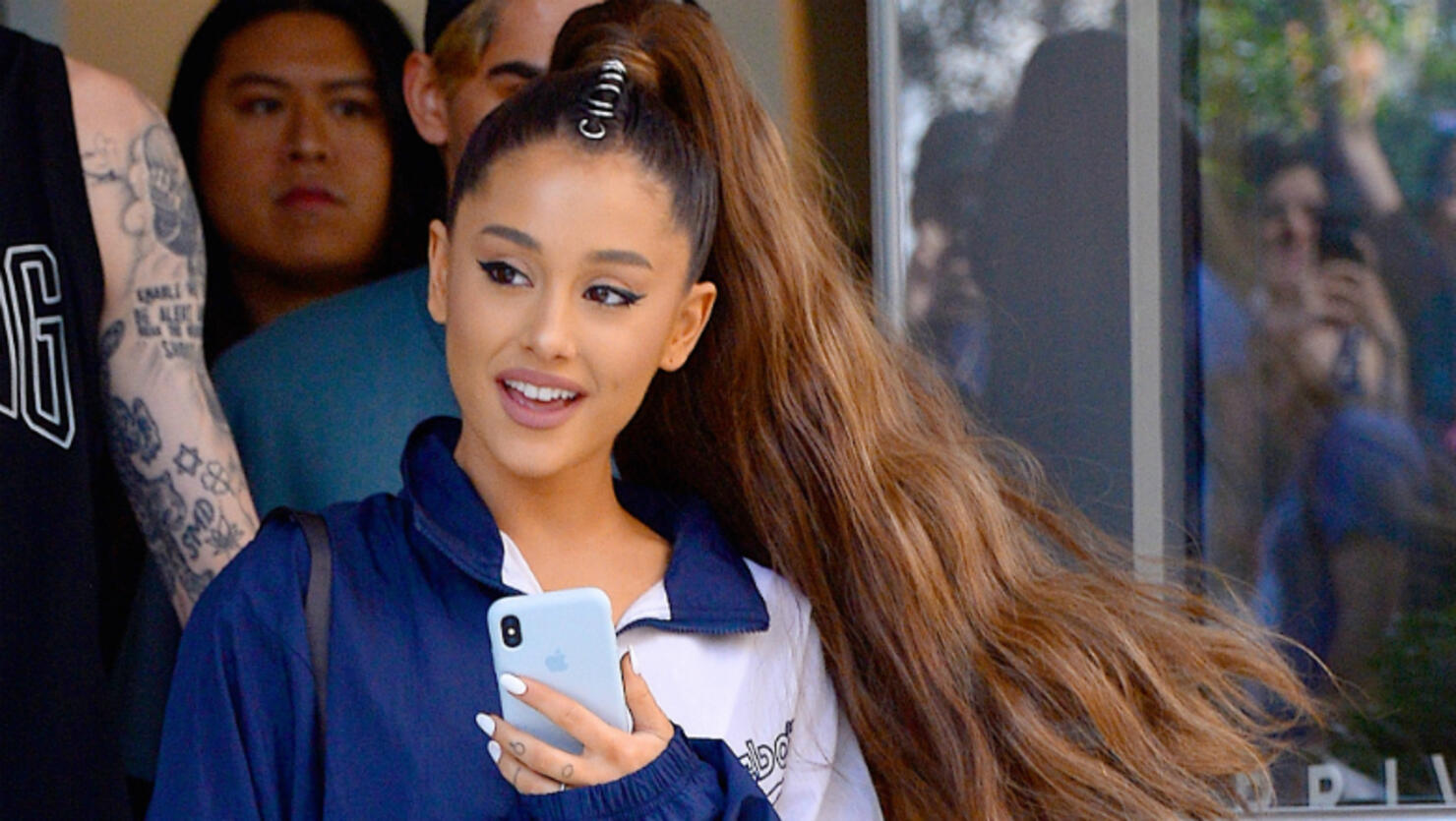 The ponytail is gone! I repeat, the ponytail is gone!
Looks like Ariana Grande was "cuttin and cuttin" rather than "breathin and breathin" because the "no tears left to cry" singer just chopped off her famously long ponytail. (Ariana to her ponytail (probably): "Thank you, Next!")
Keeping with her current self-improvement vibe, the 25-year-old singer debuted her new hairstyle on Instagram Thursday (November 15). She oh-so-casually captioned a photo of her showing off her new lob (long bob): "this filter took my eyebrows away but i promise they're there." (Seriously Ari, we're not looking at your eyebrows)
Ariana's decision to chop off her pony, which she's been rocking for years, comes on the heels of the release of her most popular song to date, "Thank You, Next." (The single debuted at number one on the Billboard Hot 100, marking a career first for Ariana) On the track, she sings about learning and growing from her past relationships. However, the real message of the song is that Ariana has found strength within herself and gained the ability to be thankful for her past, while also looking towards her future. (A word.)
Clearly, her life is mirroring her art. As the wise Coco Chanel once said: "A woman who cuts her hair is about to change her life." And Ariana is changing her life.
The haircut also follows Ariana's split from her ex-fiance Pete Davidson. So, I guess, it's also just a good ol' breakup haircut.
Earlier this month, Grande opened up to Camila Cabello about how painful her famous ponytail hairstyle is after the "Havana" singer tweeted about her first high pony experience. "I just did a high ponytail for the first time and it is literally pulling on my BRAIN ITS SO PAINFUL HOW DO YOU DO IT," Camilla tweeted. Ari replied: "well u actually have hair so that prolly makes it a lil more painful ..... nah jk i'm in constant pain always and don't care at all."
Photo: Getty Images