Vinnie Vincent Postpones December Comeback Shows
By Andrew Magnotta
November 15, 2018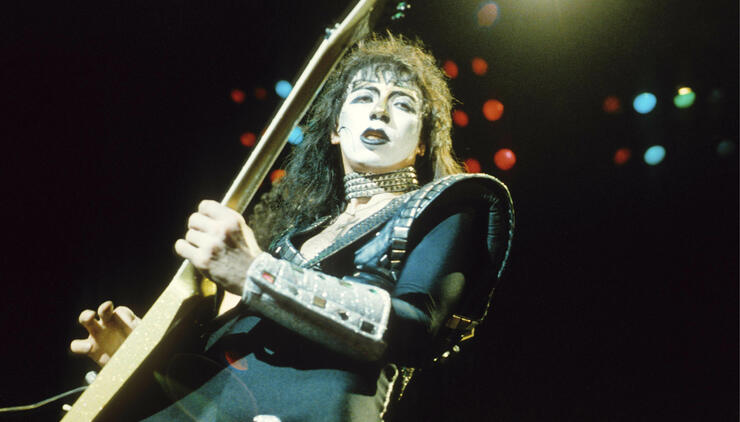 Ex-KISS guitarist and collaborator Vinnie Vincent says he won't be ready to do his December 7 and 8 comeback shows as scheduled.
In a statement released three weeks before the first show was set to take place, Vincent announced that "due to additional scheduling and logistical requirements by the promoter" fans would have to wait a bit longer to welcome the guitar hero back to the stage.
Vincent re-emerged to public view earlier this year after decades of avoiding the spotlight. The December shows were to be his first concert performances in 30 years.
The statement that showed up on the guitarist's official social media Thursday added that when Vincent does return — February 8 and 9 at a venue in Nashville (as opposed to the previously announced room in Memphis) — he would bring with him an all-star band, including legendary drummer Carmine Appice and bassist Tony Franklin.
"It's going to be special and it's going to be done right," Vincent added in reply to a fan comment on the announcement.
The planned inclusion of Appice and Franklin will calm the nerves of some Vincent devotees who have been down this road before.
While the guitarist's debut album with the Vinnie Vincent Invasion is the stuff of legend in some guitar enthusiast circles, the band collapsed in a short few years. Vincent was a reputed taskmaster in the studio with his own band. And his perfectionism made working with other musicians, especially drummers, and engineers a challenge.
Furthermore, Vincent has been accused of bait-and-switch tactics before. Paul Stanley says unethical behavior was what got Vincent fired from Kiss in 1984, although Vincent has long disputed that story.
On the other hand, Vincent's December comeback was not initially conceived as a full-band show.
In Vincent's initial announcement, the show was described as a true solo gig with the former Ankh warrior singing and playing songs from his career on acoustic guitar and telling stories about the old days.
It's understandable that adding the "full shred" set would complicate matters; Vincent needed to find a band and rehearse it to his high standards, all while making appearances at conventions around the country.
The guitarist says all tickets purchased for the postponed shows will be honored at the February dates.
While tickets are on sale now, the new venue has not been named.
Photo: Getty Images
Chat About Vinnie Vincent Postpones December Comeback Shows