Billy Corgan Opens Up About D'Arcy Wretzky 'Conspiracy'
By Katrina Nattress
November 28, 2018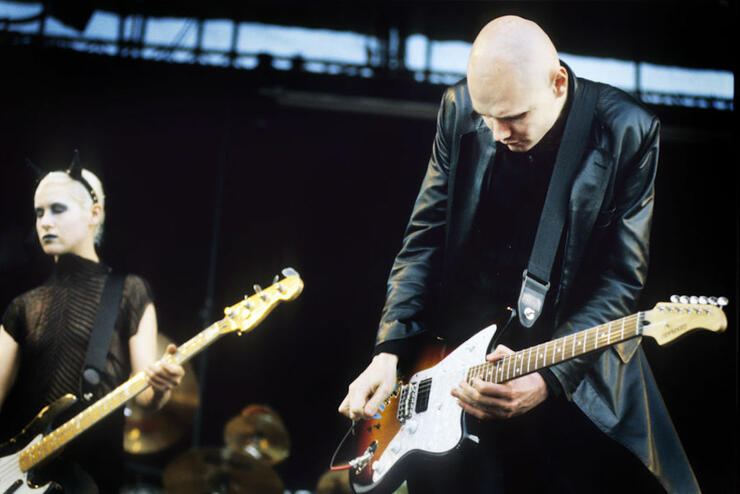 The Smashing Pumpkins have made a triumphant return. Three out of the four members recently released a new album, SHINY AND OH SO BRIGHT, VOL. 1 / LP: NO PAST. NO FUTURE. NO SUN, and have been playing stadiums around the world. But there's one person missing from the reunion: D'Arcy Wretzky.
We've heard the bassist's scathing side of the story, essentially accusing Billy Corgan of lying to her and negotiating in bad faith. Guitarist James Iha, on the other hand, has vowed that Corgan tried everything he could to get Wretzky to rejoin the band. But the frontman himself had never addressed the situation. Until now.
In a recent interview with USA Today, Corgan explained his side of the Wretzky "conspiracy."
"The problem is that she presented an incomplete record," he said. "Those conversations went on for years. What she presented was, a), without my permission. They were private messages. And b), because I never contextualized the messages, people just filled in their own conspiracy blank and created a narrative that isn't true."
"As you know, in the world we live in, you can try to correct a narrative that's already sealed in concrete and nobody listens because the narrative that they formed is far more interesting," he continued. "The reality is quite boring."
Photo: Getty Images
Chat About Billy Corgan Opens Up About D'Arcy Wretzky 'Conspiracy'