Man Has Tinder Match Wear Black On First Date Then Goes To Granny's Funeral
By Dave Basner
December 3, 2018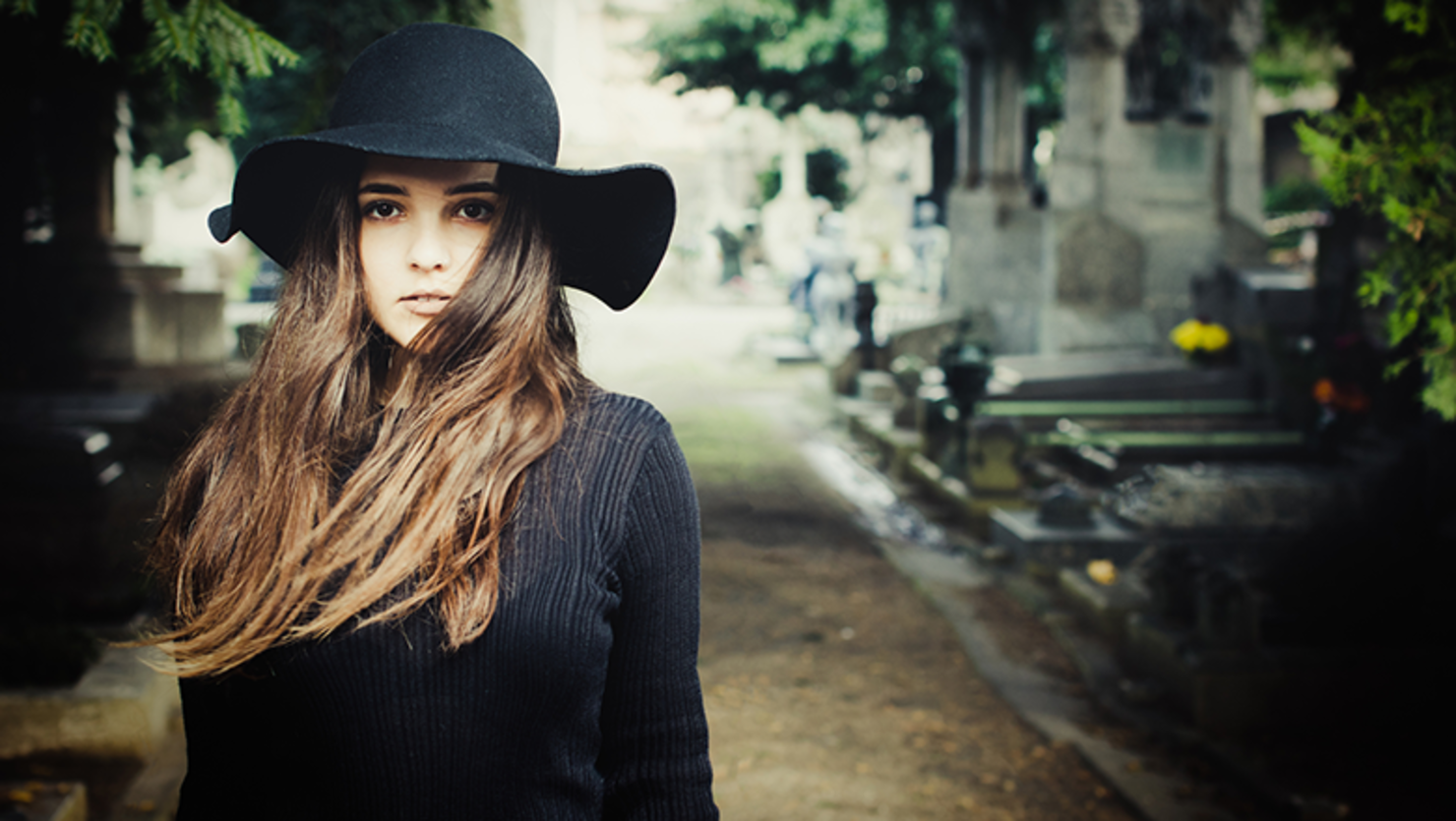 Plenty of people have nightmare first date stories, but few compare to the one just shared on Twitter. It describes a woman who matched with a guy on Tinder. They were getting along so well that they decided to meet up. The man told her he wanted to surprise her with their first date and all he let her know about it was that she should wear a black dress for it. She figured it was for some romantic reason - maybe to coordinate with what he was wearing - but she was way off. He wound up bringing her to his grandmother's funeral.
The woman then spilled to her friend, Twitter user @itsssraych, about everything that happened. @itsssraych shared screenshots of their texts so that the world could feel the awkwardness of that epic first date.
The texts reveal how the woman only realized where she was going when her date turned the car into the parking lot of a crematorium. Grasping at any other reason why he might be going there she asked him if he was out of gas. He finally confessed that he needed someone to go to the funeral with him and he didn't think she would if he told her about it. Feeling trapped, she agreed to accompany him.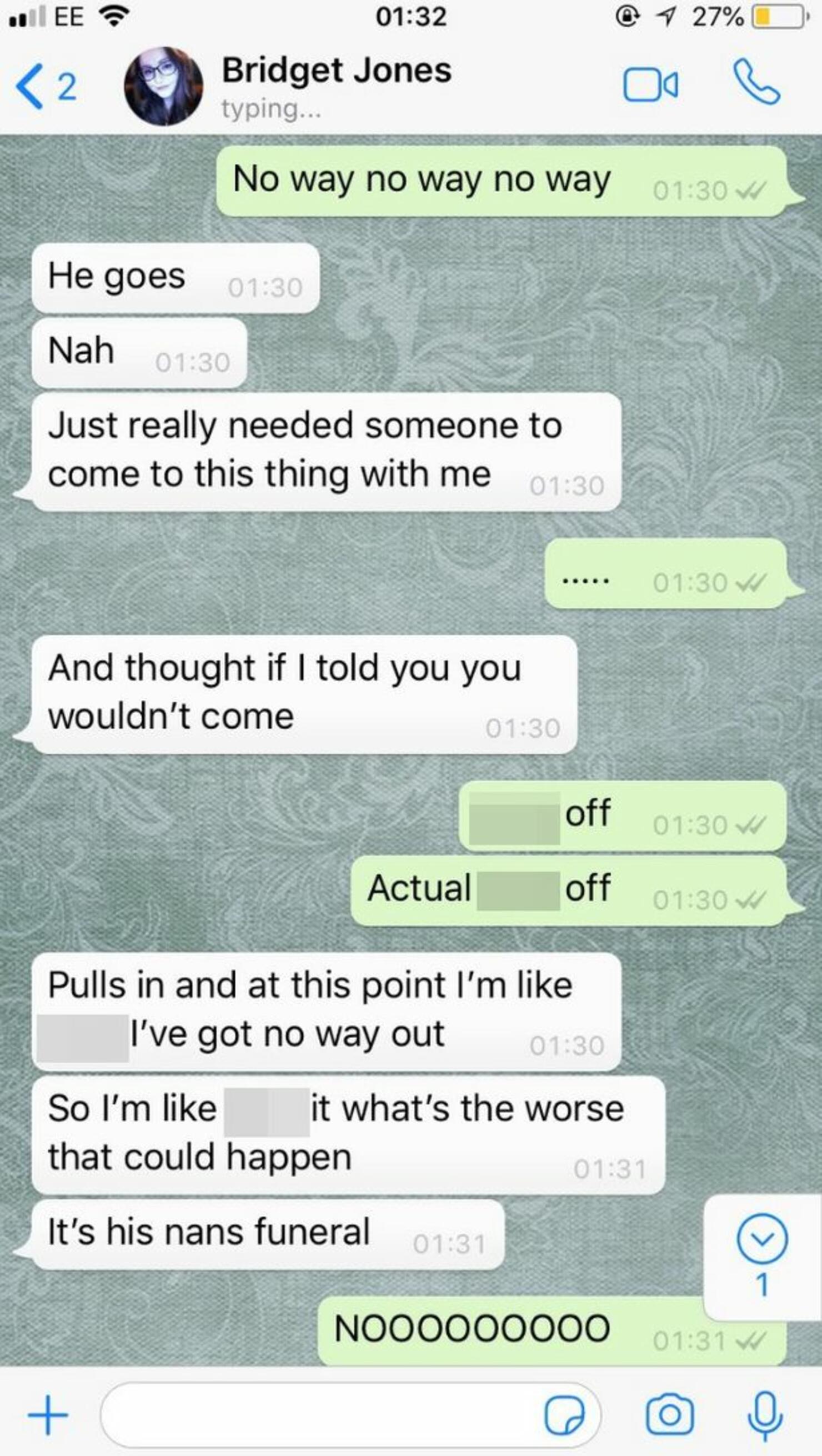 Quickly, she learned that his girlfriend recently left him and his whole family had been looking forward to meeting her, so he needed to bring someone to fill that role. She even got to meet his family, though said his mom seemed like she was "on some kind of medication."
The guy wound up crying and she was forced to comfort him, even though she barely knew him.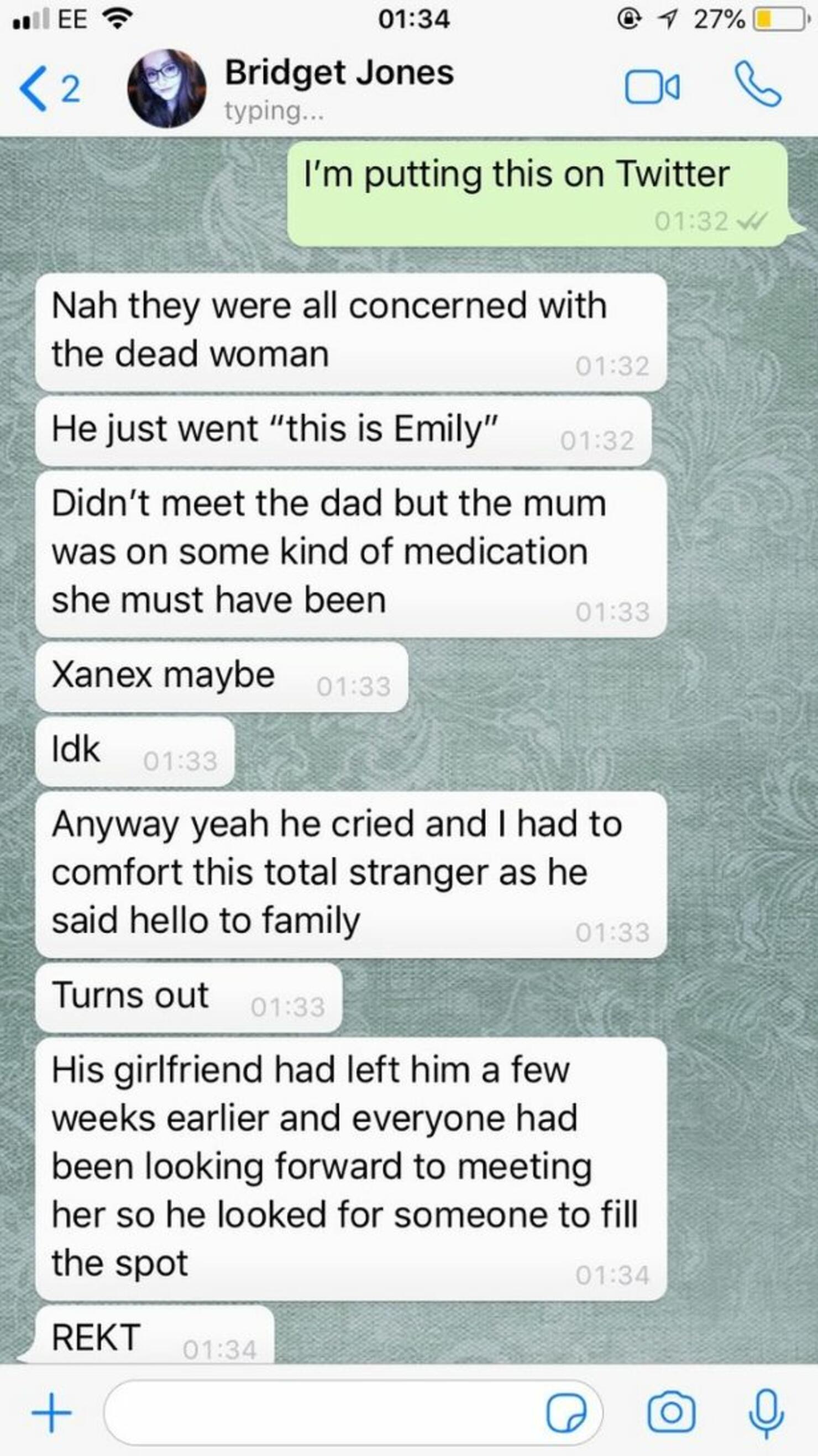 The trouper that she is, she stayed during the entire time, explaining to her friend, "He was holding my hand crying raych I couldn't leave." She also felt she'd look like a terrible person if she cut out while people are sobbing around her.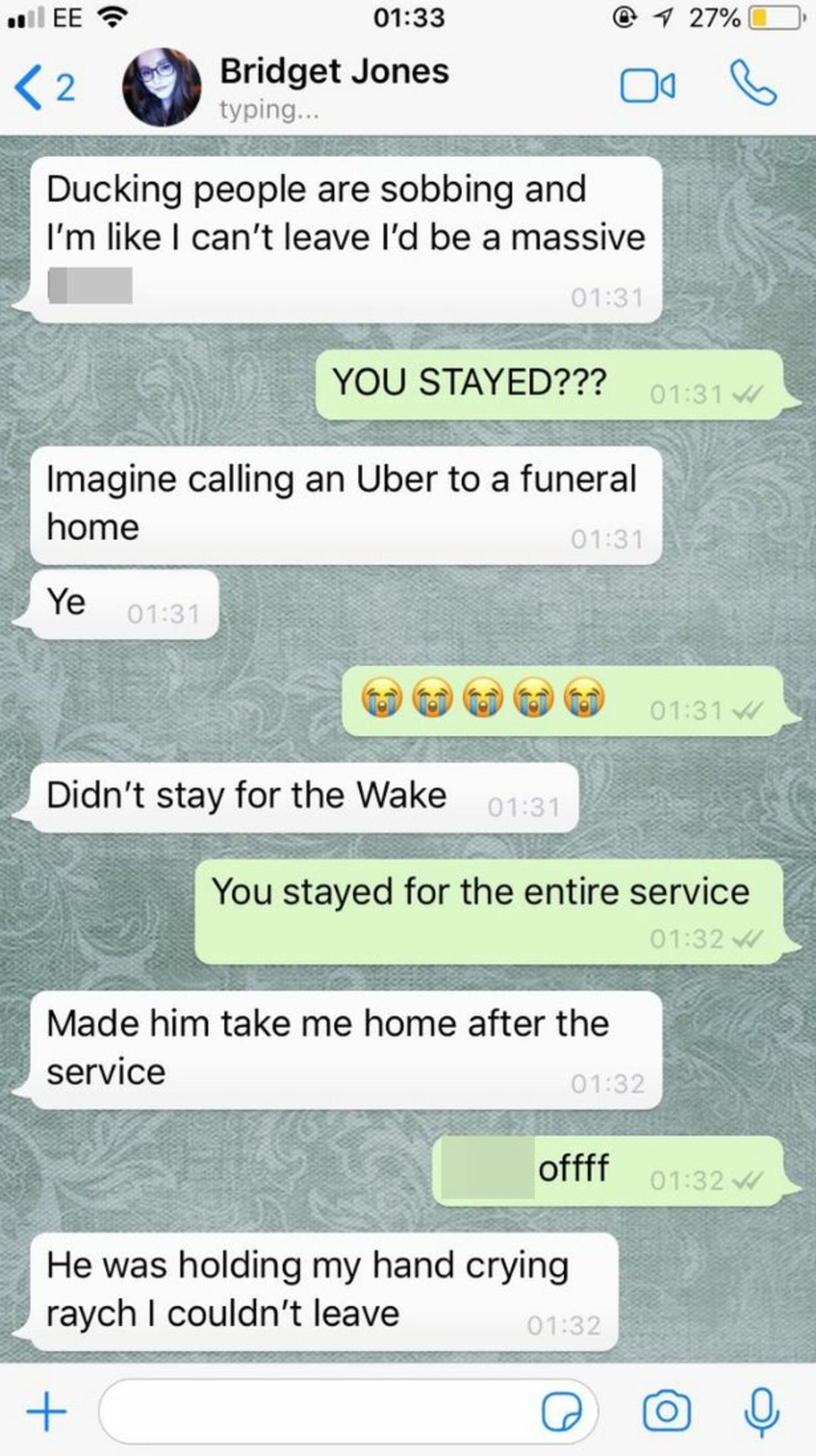 While she lasted through the entire service, she made her date take her home before the wake. There is no word what happened next, but it's a pretty good bet there wasn't a second date.
Photo: Getty Images, Twitter/Itsssraych