Is Rapper Cuban Doll At The Center of Cardi B & Offset's Split?
By Peyton Blakemore
December 5, 2018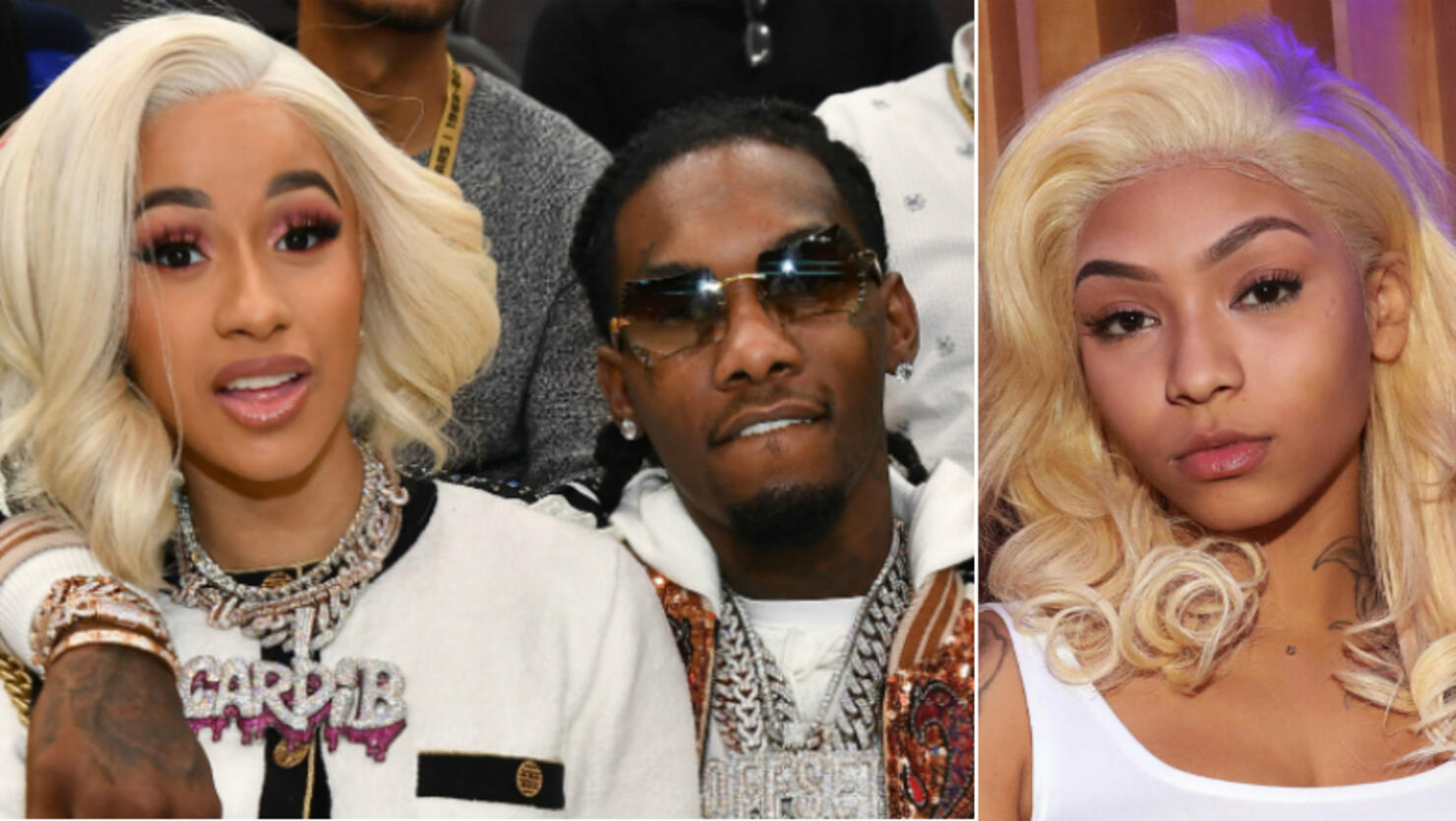 The streets are talking!
Hours before Cardi B revealed that she and her husband of 14-months Offset decided to call it quits on their marriage, inappropriate (unverified) texts between the Migos rapper and female rapper Cuban Doll surfaced online. The alleged conversation between Offset and Cuban hit the web after an ex-friend of Cuban's posted screenshots of the rappers' alleged convo to social media on Tuesday (December 4).
According to Bossip, the 20-year-old rapper's ex-friend "MMMforeign" (who is currently beefing with Cuban) shared photos of an alleged conversation between Offset and Cuban where he proposed having a threesome with her. Offset allegedly wrote that he was heading to New Orleans and offered to fly the "Bankrupt" rapper out to make it happen. Along with the alleged screenshots, MMMforeign wrote: "You wanna be cool with @iamcardib so bad but was texting @offsetyrn." Cuban's ex-friend also shared a sneaky photo of the Dallas native Facetiming Offset.
Cuban and Offset's alleged conversation supposedly went down in June, while Cardi was still pregnant with her and Offset's daughter Kulture.
Cuban seemingly addressed the situation hours before Cardi's split announcement, writing on Twitter, "These b*tches be so ready to switch sides it's crazy it's like we was never friends." She also tweeted, "How could you turn on me ?"
Cardi announced her split from Offset late Tuesday evening. Despite cheating reports, Cardi called the split amicable saying she and Offset will remain good friends. "I been trying to work things out with my baby father for a hot minute now. We're really good friends and you know we're really good business partners... He's always somebody that I run to, to talk to and we got a lot of love for each other but things just haven't been working out between us for a long time," Cardi shared in an Instagram video. "It's nobodies fault it's just I guess we grew out of love."
Offset later commented on the post, writing "Y'all won."
Photo: Getty Images