Ace Frehley Says He's Planning 2019 Tour With Alice Cooper
By Andrew Magnotta
December 6, 2018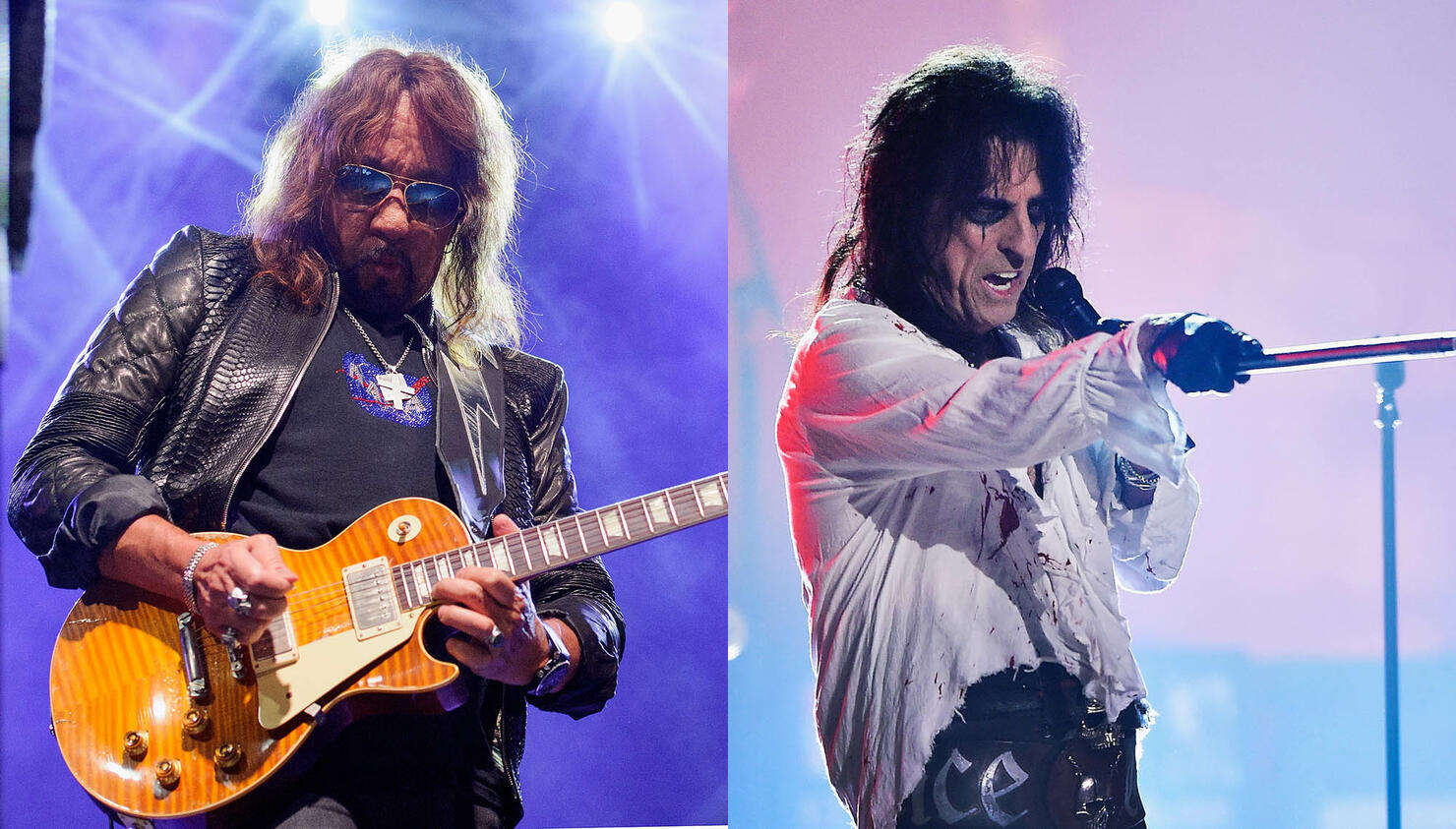 Ace Frehley's lack of tour dates on his itinerary leaves plenty of room for the continuing speculation about his involvement with his old band's farewell tour.
The co-founding KISS guitarist released a new solo album, Spaceman, in October, but performed just a handful of shows (including the Kiss Kruise) since the album became available.
It's a curious lack of performing for a man who says he was put on this planet to play the guitar and who has a new album to promote. But Frehley recently indicated he's hammering out details for another tour... just not one with Kiss.
"We're doing Seattle, Sacramento, and they might even add some shows and bring us all the way down to San Diego," Frehley recently told Eddie Trunk about the three 2019 shows currently listed on his website. "And then I think I might be doing some tour dates with Alice Cooper in the summer. My guys get along with their guys, and I've known Alice forever. So that's always gonna be a lot of fun. I think they're talking about July and August — it'll be five weeks. So that can be a really special thing."
So while the last winter show Frehley has currently listed on his website ends a few days before Kiss's End of the Road tour begins, Kiss has just a two-week break in its schedule in July and August.
That doesn't look like it could work with the schedule Frehley is describing.
For what it's worth: Cooper himself, and his Hollywood Vampires band with Joe Perry and Johnny Depp, haven't announced any summer tour dates yet either.
In the weeks leading up to Kiss's tour announcement, Frehley made it clear that he wouldn't bend over backwards to make it work with his former band mates — even if they say they want "all former members" involved.
He has said that the only way he would perform with Kiss again would be if he was handsomely paid and if he was able to resume his Spaceman persona, currently occupied by guitarist Tommy Thayer.
Photos: Getty Images